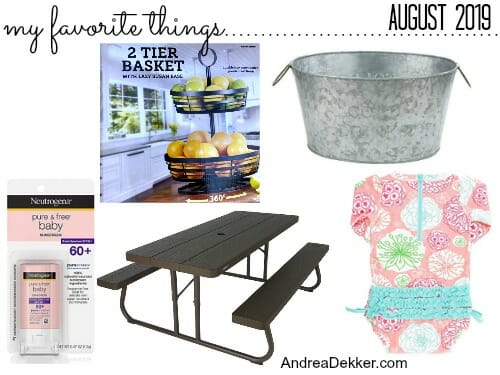 It's August!
Only a couple more weeks of summer vacation for our family — and then it's back to school again for another 9 months!
Although the kids are excited for school (2nd grade, Kindergarten, and preschool) and it will be nice to get back into more of daily routine again, having everyone home for the summer is pretty high up there on my list of "favorite things"!
I'm sharing a few more of my favorite things in today's post!
DISCLOSURE: None of these products are sponsored; however, some of the links below are affiliate links — which means that at no cost to you, I may get a small commission. Please know that I use these products daily in my own home and life. Read my full disclosure policy for more information.

Also, check out my Amazon Market for all my favorite things.
Neutrogena Sunscreen for Super Sensitive Skin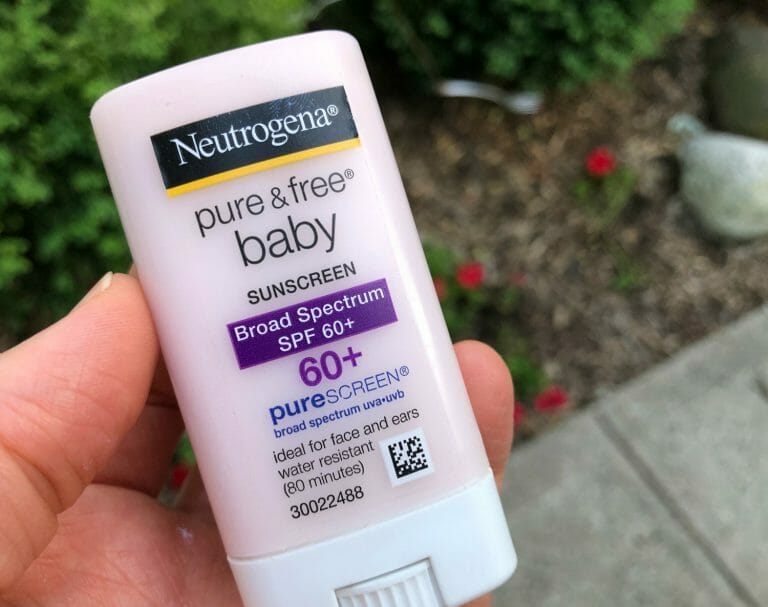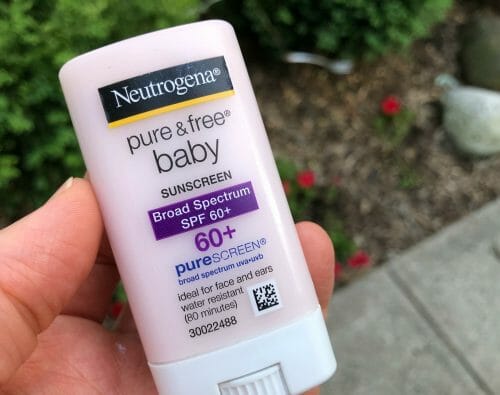 Two years ago, we had our family's very first encounter with any type of allergic reaction — and of course, we were gone on vacation!
We were on spring break in Florida and James' entire face swelled up after putting traditional sunscreen on him the very first day. When he woke up the next morning, we could hardly see his eyes!
Thankfully, after finding the Neutrogena Pure and Free Baby Sunscreen, we've been able to apply sunscreen to James' sensitive skin without any reactions.
For the record, I have tried several different sunscreens on him over the years (just in small sections) and he's always gotten some type of rash from them.
So far, the Neutrogena is the only one that works for James!
.
RuffleButts Onesie Swim Suits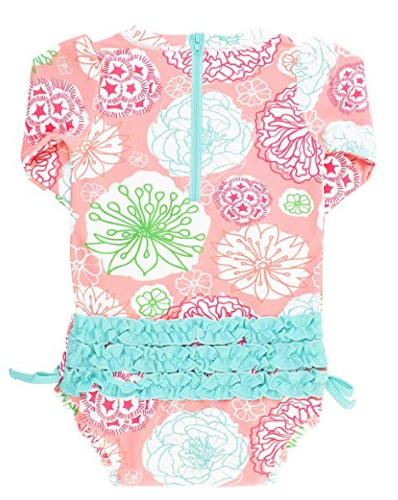 On my word — the RuffleButts onesie swim suits are officially the COOLEST baby swimsuit I've ever seen — and they are also cute (or maybe it's just my model!)
They are SO easy to get on and off, thanks to the zipper up the back and the snaps on the bottom.
They make poolside diaper changes a breeze because you can simply unsnap the bottom and don't have to take the entire suit off.
Add in the fact that they are long sleeve with a built-in 50+ sun protection, and they are the best baby swim suits around!
I totally wish I would have found these suits before my FOURTH baby!
.
Galvanized Bins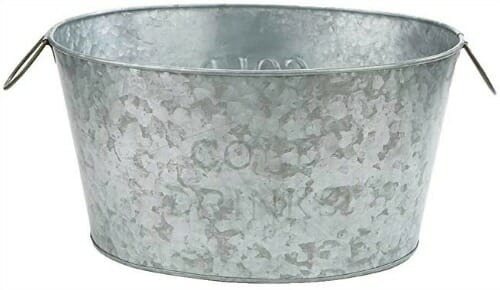 I was lucky enough to score 2 galvanized drink buckets for $4 each on clearance earlier this summer — and we've already gotten so much use out of them!
NOTE: Here's a link to similar styles on Amazon. Also, the glass water dispenser was a thrift store find… but here are similar styles online.
I love how rustic they look, as well as the fact that they stack nicely for storage.
I try not to amass too many entertaining pieces, but considering how often we have people over (especially when we're outside) these galvanized bins have really come in handy.
I've thought about looking for more to use as flower planters (poking drain holes in the bottom) but so far, I haven't found any for reasonable prices!
.
Lifetime Foldable Picnic Tables
Earlier this spring, Dave and I FINALLY found the exact picnic tables we have been looking to buy, ever since we renovated our deck (5 years ago!) so of course, we bought 2 of them!
NOTE: Our tables were from Costco for $150, but here is something similar on Amazon.
They look like wood, but they are not wood. They are light-weight, easy to clean, AND THEY FOLD DOWN FLAT for easy storage!
We currently keep one table set up on our deck, and the other one folded down in our outbuilding.
It only takes a minute to quickly set it up, and we use that one when we eat out by the pool and swing set area.
And when we have lots of people over, we put both tables together!
These picnic tables have gotten SO much use already, just this spring and summer — they were definitely a quality purchase!
Thanks Costco!
.
Countertop Fruit Stand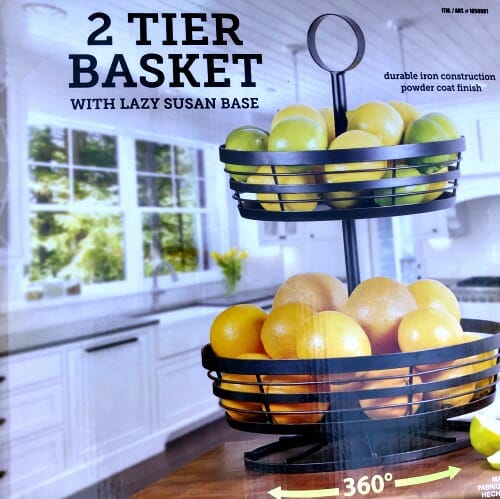 This is another Costco purchase — and another item I have been looking to buy for many years already.
I wanted a 2-tiered stand that was lightweight but sturdy and could corral fruit, veggies, or other items I wanted to leave sitting out on the counter without them rolling around, or smashing other fruits and veggies on the bottom of a large bowl.
I've even been using this stand to "hide" some of my sourdough starters!
I found this specific item at Costco (here's a similar one online) I love that each level can rotate independently, making it super easy to grab the fruit or veggie I want.
Plus, I think it looks really nice sitting out!
.
That's all for me this month.
Check out my previous months' favorite things — and feel free to share some of YOUR favorite things in the comments below!