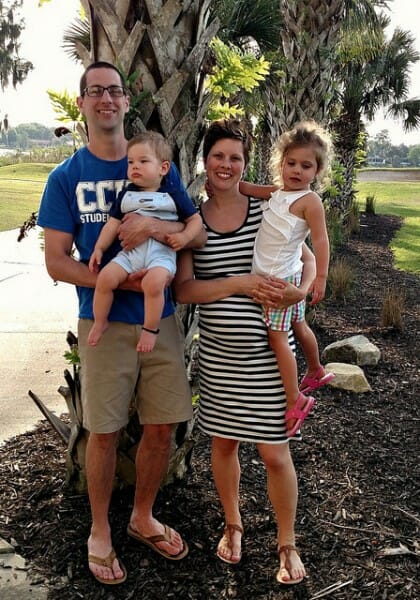 We made it… whew!
Our very first family vacation with kids and I didn't forget anything, we had a lot of fun, and we all made it home safe and sound (I kind of feel like I deserve a medal or something!)
Besides a few local cottage vacations with Dave's immediate family, this was the very first vacation we have taken since before Nora was born (4 years). And aside from visiting family in different states, this was only the 2nd vacation we've taken since our honeymoon (9 years ago) so yes, we were due for some time away from home.
Although neither Dave nor I are big on traveling with little kids, we had the perfect opportunity to "tag along" on my parent's spring break vacation (which lined up with Dave's spring break from school) and we knew that if we didn't do a vacation before our next little guy arrives this summer, it would be another couple years before we had the chance.
So… we did it!
It almost seems like we've been anticipating this vacation for 2 years now because our original plan was to take Nora on vacation with my parents LAST spring break… but when we found out we were pregnant with Simon and he was going to be born only a couple weeks before spring break, we canceled those plans and pushed them back another year.
When we started making plans for this year, I almost "pulled the plug" on the whole deal again because I just felt like traveling with 2 little kids (and being pregnant again) was going to be WAY more work than what it was worth — and that is partially true!
However, Dave kept pushing me to go… and EVERYTHING fell right into place, making it clear that this was the perfect opportunity for my non-travel-loving self to get out of my comfort zone and do something I wouldn't normally do.
For starters, my parents were planning to head to Orange Lake Resort (our family's favorite vacation spot since we first discovered it 15 years ago) and had a large enough condo that there would be plenty of space for our family to tag along — and they weren't going to charge us!

Then, my dad found an amazing deal on non-stop airfare directly from our local airport into Orlando.

And for the icing on the cake, my dad also discovered that he could get a rental van much cheaper in Michigan than in Florida — so since my dad is crazy and actually loves driving, he offered to pick up the rental van in Michigan and drive ALLLLLL the way down to Florida so he could take all our luggage, car seats, strollers, pack 'n play, etc. etc.

My mom still flew with Dave, me, and the kids (so we had an extra set of helping hands) and when we got off the plane in Orlando, my dad was already there waiting for us since he left a couple days early. We only had to take a small umbrella stroller, a few snacks, our laptop, and the diaper bag on the plane!
Talk about the most perfect situation for a travel novice like myself 🙂
The kids handled the flight down there pretty well. It was later in the afternoon (after Simon's nap). However, he did start to get pretty tired at the end and was crying some during the landing.
Nora did SO much better than I thought she would do, even during a 5-minute VERY turbulent period when we were flying through a rough storm. Thankfully, she was watching a movie during that time so she just cried a little and went back to her show.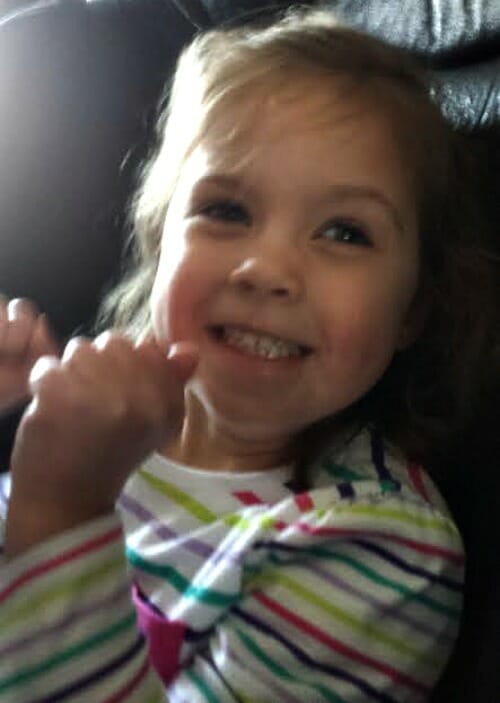 Once we were at the resort, we basically stayed put (which was our plan all along).
We hung out at the various pools and splash pads, played in the sand, lounged in the sun, went for walks on the extensive golf cart paths, played around on the putting greens right outside our room, splashed in the huge jacuzzi tub, and watched a good amount of HGTV 🙂
Simon was definitely more adventurous than Nora was when it came to splashing, getting his face wet, and being in the pool — but Nora definitely still enjoyed her time in "Fworida".
Oh, and as you can probably see by some of the pictures, one of my sisters ended up coming along at the last minute. She's a nurse and has a somewhat flexible schedule — so since my Dad was already driving down, she just tagged along with him in the van. She and Nora had a good time in the pools, and my sister even got Nora to try one of the water slides! By the end of the week, Nora was eagerly going down the slide on her own!
Even though we did not do anything with Disney World AND we had 3 extra adults to help out with the kiddos, it still wasn't what I would consider a "relaxing" vacation (is there even such thing as a relaxing vacation with kids?)
Yes, it was a change of pace (which I fully appreciate) but I felt like I was constantly watching my kids to make sure no one was drowning or getting lost or wandering off or putting something gross in their mouth. And someone always needed a snack or a bottle or a diaper change or a nap or just to be held for a while — even with Dave, my parents, and my sister around, I'm still the go-to person when my kids need something.
The sleeping situation was also a bit interesting because all 4 of us were in one bedroom. Nora had a bed, Dave and I had a bed, and Simon was in the pack 'n play — which he did NOT like at all. He loves his crib, and it took 2.5 days to FINALLY get him to more willingly sleep in the pack 'n play without screaming and crying and needing to be walked around the resort at 10:30pm, or 3:00am, or 6:00am to fall back asleep in the stroller.
Needless to say, I personally didn't sleep much the entire trip, but Nora and Dave slept fine… and Simon's lack of sleeping at night meant he took some crazy-long afternoon naps in the stroller by the pool 🙂
All-in-all, it was a really fun week and although I do think we were all glad to be home again (especially Simon), I'm happy we took this opportunity to squeeze in our very first family vacation before the new baby comes (in about 10 more weeks — yikes!)
That said, we don't have plans to do any more long-distance traveling with small children in the near future 🙂
Cheers to a fun first family vacation, lots of great memories… and all being home again!