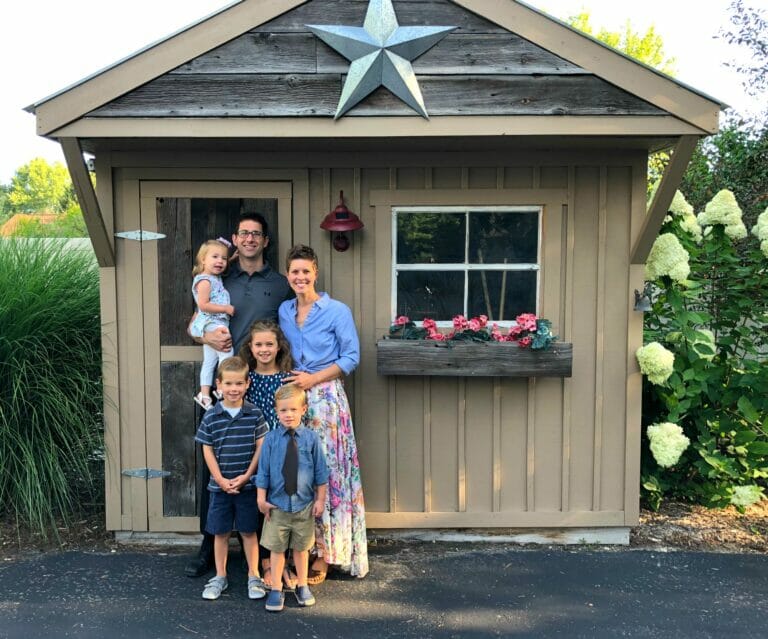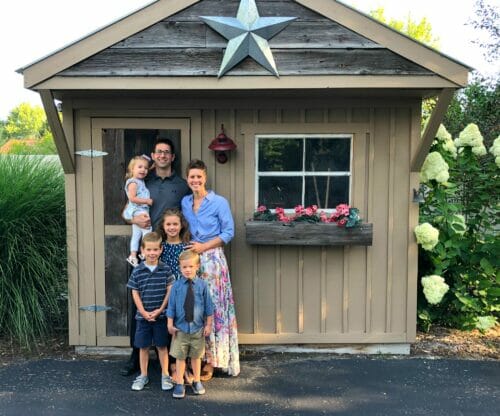 Welcome to AndreaDekker.com – my online "home"!
I'm so happy you stopped by (and I hope you come back again soon!)
In fact, to make sure you never miss a new blog post, a fresh recipe, or any other tips, enter your email address below to join the growing community of simple living enthusiasts!
About My Blog:
Andrea Dekker is a brand, a business, and a blog that strives to simplify REAL LIFE for real families with real budgets, real schedules, real homes, and real lives.
I started this blog (formerly known as "Simple Organized Living") back in the summer of 2010, and rebranded to AndreaDekker.com in April of 2013. You may read more about the rebranding process here –> part 1, part 2, part 3, and part 4.
My hope is that the content you find here on AndreaDekker.com will motivate, encourage, and inspire YOU to be intentional with your resources (time, money, space) and to make positive changes in your home, your family, and your life.

Searching My Blog:
Since I love organization, I've worked REALLY hard over the years to create several simple ways for you to search my blog and quickly find the content you're looking for.
If you'd just like to browse around, you can check out my entire blog archives here.
If you're looking for posts in one particular category, you can click here to scroll through the various categories I've blogged on over the past 4 years.
If you're looking for a specific recipe, head on over to my Virtual Recipe Box and you should find what you're looking for.
For everything else, the fastest and easiest way to find whatever you're looking for on my blog is to use the handy search tool by clicking on the blue magnifying glass in the top left corner of my header.
All you need to do is type in whatever you're looking for (I typed in "DIY Cleaners" for the purpose of this example) and click "search". It should only take a second or two to populate a whole bunch of resources from my blog.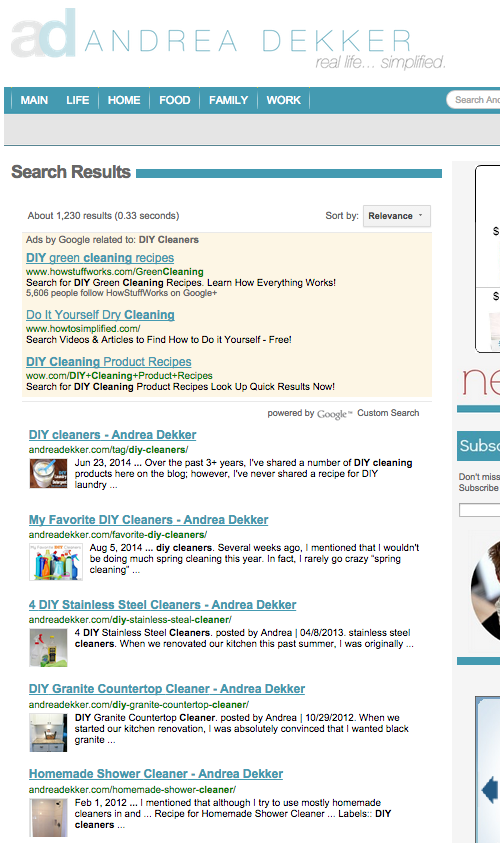 If it doesn't come up with anything, you could try rephrasing the search (like typing "Homemade Cleaners" instead of "DIY Cleaners") but usually, if it doesn't come up with anything, that means it's a topic I haven't posted on yet.
In that case, feel free to shoot me an email (andrea@andreadekker.com) and let me know about the topic you'd be interested in learning more on. If it's something others have also requested and something I feel confident I can write about, I'll almost always start drafting ideas and put it in my list of upcoming posts.
..
Saving and/or Printing Content from My Blog:
If there's a house project, an organizing tip, or a recipe you want to save for later, simply mouse over any of the images in the post and click on the red "Pin" button that should appear in the top left corner of the photo.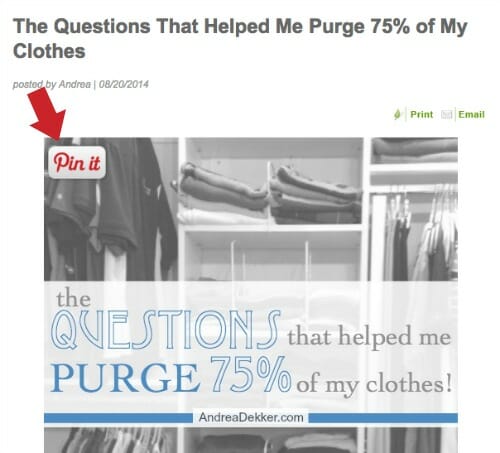 By clicking on that Pin button, a Pinterest window will appear on top of your current window with the image and title of the post. It will allow you to choose what Pinterest Board you save this post to as well as share it on Facebook or Twitter.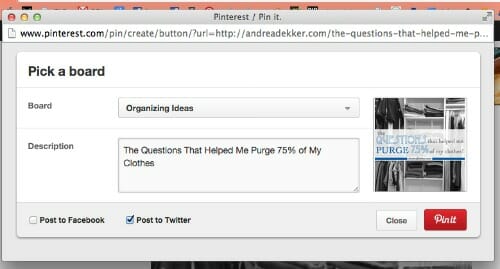 .
Saving and/or Printing Recipes:
I don't encourage printing excess paper; however, I do totally understand why you might want to print or save a recipe. There is something about having the physical copyright there in front of you that seems to eliminate error (at least for me!)
Because of that, almost all the recipes on my site are also formatted as a Google Doc or a recipe card that can easily be saved or printed with one click of your mouse.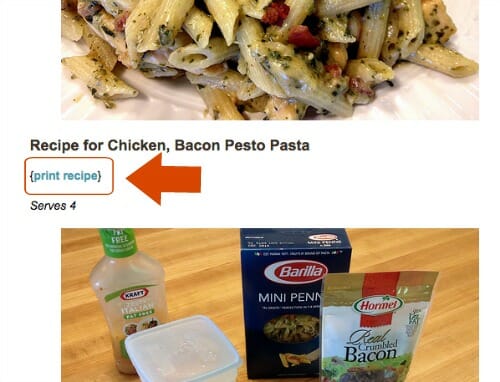 It's formatted like a recipe card so if you do want to print it out, you can then cut it out and glue it onto a recipe card or put it in your recipe binder.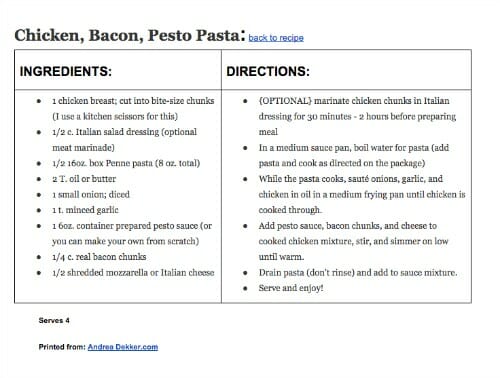 And even if you don't want to save or print the recipe, this is still a really great way to view the recipe without all the photos or sidebar information from my blog. This is how I personally cook from my blog because there are fewer distractions and I don't need to scroll down to finish reading the recipe.
.
Sharing Content from My Blog:
I'd love for you to share content from my blog with anyone and everyone you think might benefit from simple living (a.k.a. everyone!)
All you need to do to share my content is scroll down to the end of each post and click one of the social media buttons (whichever platform you want to share from).

Stay Connected With Me:
If you have a question about a specific post or want to share something related to a specific post, leaving a comment on that particular post is definitely the best and fastest way to get my attention. I'll see that comment come through immediately and can quickly respond when I have a free moment.
And whenever I respond to your comment, you will automatically get my response emailed directly to your inbox.
Also, if you check the box next to "notify me of all follow-up comments via email" you will not only get an email when I respond to your comment, but also when anyone else leaves a comment on that post. So if you want to stay part of the discussion, you can check that box. You can unsubscribe later via the "manage the subscriptions" link.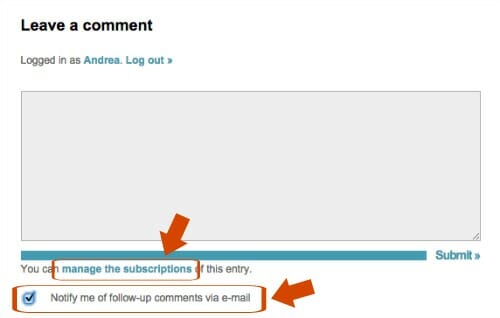 If you want to connect with me OUTSIDE my blog, Facebook and Instagram are really the only social media outlets I hang out on.
And if you'd just like to send me an email… please, do so! andrea@andreadekker.com
.
More About Me and My Family:
Here's the link to my full "about page" with tons more information about me, my family, my blog, my VA work, etc.
.
Here's the link to our full farmhouse tour (which I update as we make more progress).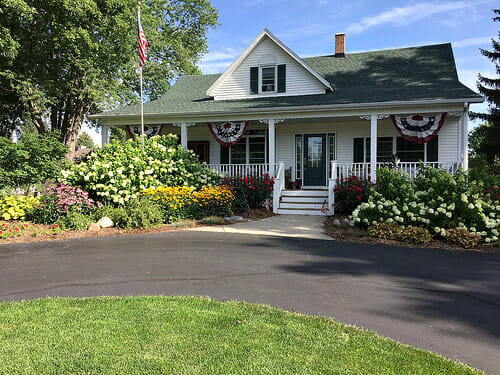 .
More Resources:
My Complete Archives (well over 1000 posts since mid-2010)
All my blog Categories (a simple listing of every topic covered on my blog)
My Virtual Recipe Box (hundreds of simple, frugal, family-friendly recipes)
.
I'm sure there's something I'm forgetting to mention… but as I mentioned above, I'll update this post regularly as things change.
If there's anything you have a question on or can't figure out, or if any part of my blog isn't working properly for you, please leave a comment or send me an email. I'll do my best to answer your questions or fix the issues ASAP.
Thanks for your continued support!