January is all about cleaning, decluttering, simplifying, and starting "fresh" for the New Year ahead. Because of this, I'm sharing 3 guest posts I wrote this past month — all about these "fun" topics 🙂
Does Your Home Have "White Space"?
.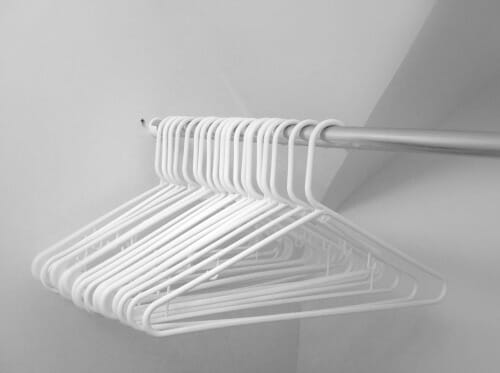 I'm a huge advocate for "less stuff" and regular purging.
I almost always stop and think before bringing anything extra into our home (besides groceries), and often I decide against bringing the items home — even if they are free and even if we have the space to store them.
In my opinion, it seems silly to keep so much STUFF — unless of course, we have a use for it.
Today, I'm over at Life.YourWay.net (one of my favorite blogs) talking about my love of "White Space" in our home and life.
5 Clever Tools to Corral Cord Clutter
.
At the beginning of every New Year, I have a growing urge to declutter my office — and one of my biggest clutter pet peeves is cord clutter.
Not only do I hate the look of jumbled cords lurking under my desk, on my desk, in my drawers, along the baseboard, down the walls, etc.; I also hate not knowing what cord goes to what device and never being able to find the cord I need when I need it.
If you share my hatred of cord clutter, head on over to the Turnstone blog to read my article about 5 Clever Tools to Corral Cord Clutter.
3 Simple Steps to Clean and Declutter Your Office
.
There are usually 3 times every year when I like to clean every surface in my home and office. Those 3 times are:
The beginning of the New Year
Spring Break
Back-to-School
So since we're still in the first month of another New Year, I'm ready to clean, clean, clean!
After a relaxing time away from work during the holiday season, I like to "attack" my office and whip it into shape for another productive year ahead.
I find that when my office is clean and decluttered, I not only enjoy spending time in my office, but I'm also much more productive because I can find what I want and don't waste time moving piles around or searching through all the junk in my drawers.
If you'd like to jump-start your New Year with a sparkly clean (and more productive) workspace, here are 3 simple steps to help you get started!