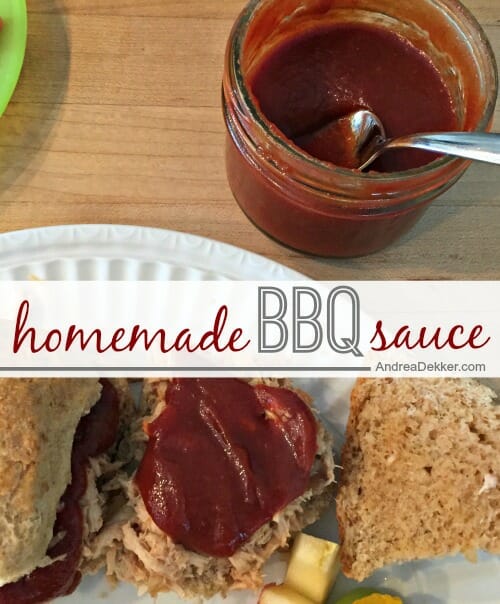 It's officially spring — yay!
Although West Michigan is still pretty cold (with a few piles of snow left on the ground), I thought a recipe for homemade BBQ sauce would be the perfect way to kick off spring here on the blog!
If you plan to host or attend any backyard BBQ parties this spring and summer, you'll LOVE this yummy BBQ sauce as the perfect condiment to serve with all your favorite grilled, smoked, and slow-cooked meats!
It's ridiculously simple, it can be frozen for later, and it can easily be doubled or tripled, depending on how many people you need to serve!
Recipe for Homemade BBQ Sauce
makes roughly 3 cups of sauce
INGREDIENTS:
1 can (15 oz) tomato sauce
1 can (6 oz) tomato paste
1/4 c. apple cider vinegar
1/4 c. maple syrup
1/4 c. molasses
2 T. Worcestershire sauce
2 t. paprika
1 t. mustard powder
1 t. garlic powder
1/2 t. salt
1/2 t.pepper
1/4 t. cayenne pepper
DIRECTIONS:
Combine ALL ingredients in a medium saucepan and bring to a low boil.
Tilt lid (to allow steam to escape) and simmer on low for 15 minutes, or until thickened.
Eat warm or cold… refrigerate or freeze leftovers for later.
SEE… isn't that crazy simple!
It takes no kitchen skills or knowledge to make this sauce — just a handful of ingredients, and you'll have delicious homemade BBQ sauce for your next several cookouts!
We always have a container of this in our fridge — and honestly, I'd say it could easily last for a couple months in a sealed container in your refrigerator.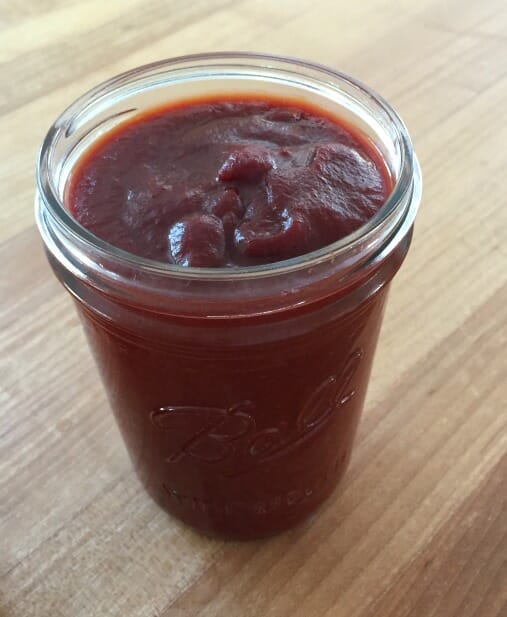 Feel free to play with the flavor combinations, adding or subtracting various ingredients to get slightly different outcomes.
You might never have to buy store bought BBQ sauce again!
What are your favorite BBQ foods?
Visit my virtual recipe box for more simple, delicious, family friendly recipes!