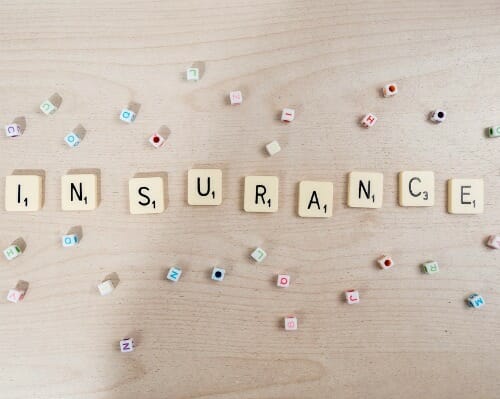 Two years ago, I shared 9 tips to save on insurance (home, auto, medical, dental, life, etc.) and I believe those tips are all still very relevant today.
However, after a recent email conversation with our home/auto insurance company, I thought it was worth reiterating how ridiculously easy it can be to save money on insurance… simply by asking a few questions every now and then.
I am certainly not the type of person who calls our insurance company weekly (or even monthly) but I will email or call with specific questions every now and then. AND, I always make sure to check in whenever we have a major "life change".
Anytime we do a major home renovation that could change the value of our home.
Anytime we get a new/different vehicle (this one is probably obvious!)
Anytime we have another baby.
Anytime our jobs change (I got a significant reduction in my car insurance when I started working from home).
Anytime we reach a new age milestone (Dave is FINALLY over 35, so his car insurance went down).
You might be surprised how much you can save by making a few changes to your deductible or how much better coverage you can get for only a few bucks more.
Just last week, after only 2 emails back and forth, Dave and I were able to save almost $100 per year on our home insurance, and we doubled the value of our auto insurance for only $12 extra per year.
I know it probably doesn't seem like much (and hopefully we'll never have to use it) but I'm certain we will be happy we made the change to our auto insurance if we do ever get into a car accident.
For the record, Dave and I know very little about insurance.

We just know enough to ask questions (like… "is there anything we can do to lower our yearly payments?" or "do you have any suggestions for getting a better price?", and we trust our insurance provider to give us honest answers.

And for the record, we use Meemic Insurance because they offer amazing discounts for teachers!
There are SO many ways to save money on insurance — a little bit here, a little bit there — but it all adds up over time.
Even something as simple as the fact we pay our bill in-full every year (instead of in monthly payments) saves us abut $100 a year — which, as Dave would say, "That's $100 we could spend at Culver's!"
In my opinion, insurance is one of life's necessary evils — we have to pay for it to cover ourselves "just in case", but there are definitely plenty of simple ways we can save too!
All you have to do is ask!
Looking for more ways to save? Make sure you go back and read the 9 tips to save on insurance I shared a couple years ago!
.