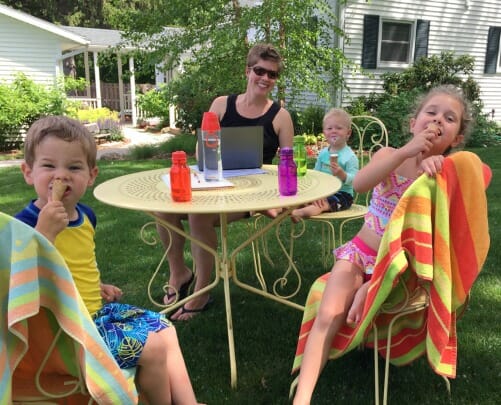 Did you know I've been working from home for over 10 years already?
Way before I started my blog, before I had children… and honestly, before it was even "cool" to work from home.
I can vividly remember telling my dad that I quit my fulltime job (my first job out of college), took a different part-time job, and was going to start my own business and work from home. I can literally picture exactly where he was standing in the yard of our first home… and the look on his face when he spun around and stared at me!
Although he is very entrepreneurial and worked from home at least some of the time throughout my entire childhood, he looked at me like I was insane. After all, it wasn't the best job market in Michigan at the time — so quitting a job I had for less than a year could have been a really bad idea.
But I wanted to start my own business, make my own rules, set my own hours, and WORK FROM HOME!
For the next 4+ years, I worked really really hard, put in a lot of hours, and absolutely LOVED what I was doing — speaking for women's groups, organizing in other people's homes, and finally starting my first website (which eventually morphed into THIS blog exactly 7 years ago this month!)
Any time someone asked what I did for a living, I just said, "I run a business from home" — which usually got a response like:
Oh, so you couldn't find a job after college?
Why would you want to work from home?
Did you get fired from your job?
So… what exactly do you do at home?
Didn't you want a real job?
Are you pregnant? No? Then why would you want to work from home?
It got to the point where I honestly thought I must be super weird, and the only person alive who thought working from home was the best thing ever… but I just loved what I did so much and didn't care what anyone else thought!
True Story: my pants zipper was open throughout this entire presentation!
When Nora was born (about 18 months after starting this blog) I was making a steady full-time income completely from my blog and Virtual Assistant work, so I decided to stop working with my in-home organizing clients, stop teaching classes, and stop speaking for groups and events.
It was just too much hassle with a new baby… and SO much easier to be home all day, every day.
Although most people still did not understand exactly what I did when I was home (even our close family and friends were often clueless) they were more accepting of me "working from home" (if in fact, I was actually working!) now that I had a baby — so I thankfully stopped getting as many questions!
Over the past 6 years, "working from home" has become extremely common in our area — in fact, it's considered a HUGE perk if any job offers the ability to work from home, from a "mobile office", or with a flexible schedule to work around family commitments.
When I started working from home, I was the only person among our friends and peer group who worked from home. Now, Dave and I have several friends and relatives who work part-time or full-time from home — and it's so amazing to be able to enjoy playdates or lunch outings with these friends during the day… with plenty of time leftover to accomplish all my work when kids are sleeping, when Dave is home, or when they are simply coloring next to me at my desk.
I honestly feel like I have the best of both worlds.
Of course, it would be easier, simpler, and less 'busy' if I didn't work at all — and there are certainly seasons of life when working for myself and working from home are somewhat stressful.
Then there's the fact that I don't get paid vacation time, I don't get paid holidays, I don't get paid maternity leave, I don't get a retirement account, and I don't get medical insurance like I might if I worked a "real job".
HOWEVER, I can't even explain how wonderful it feels to be able to do something I'm extremely passionate about, something I love, something I'm proud of, and something that contributes to our family's income — all while being there when my kids wake up each morning, when the garage door repairman needs someone to be home between 9am and 2pm, when the preschooler is sick and can't go to school, when the baby is teething and just wants mommy, and when there are piles and piles of laundry that keep the washer and dryer humming all day long.
I definitely KNOW working from home would not and could not fit every job or every personality type — but for someone like me (who loved working from home even before having kids) it seems to be the most perfect way for me to enjoy a creative outlet while contributing to our family's income and being present for my children's needs.
And based on the number of emails I get on a DAILY basis — asking about my job and my journey as a work-at-home-mom — I know there are so many other moms and dads (and even grandparents) who would love to find that perfect work-from-home opportunity for their own lives.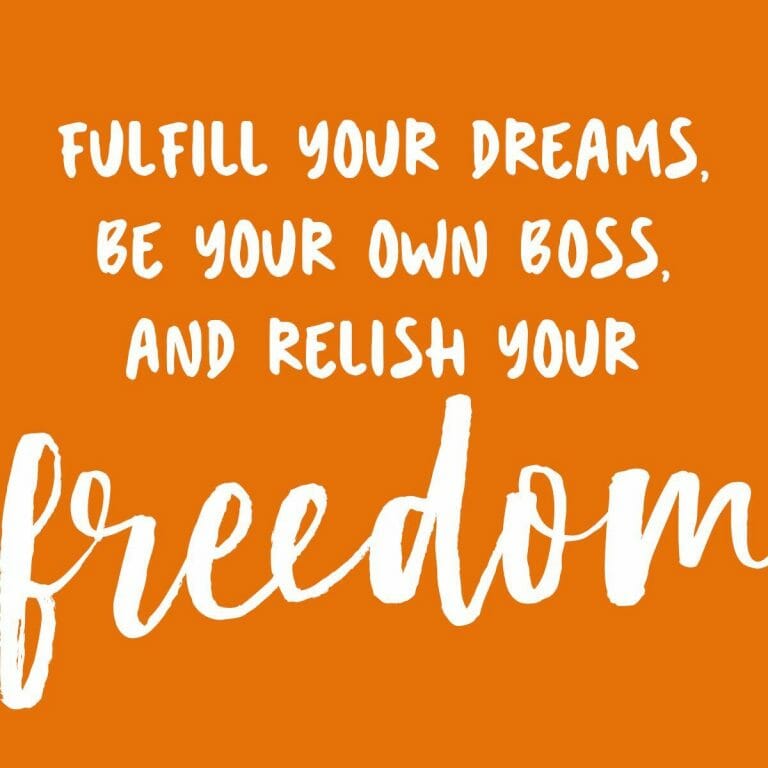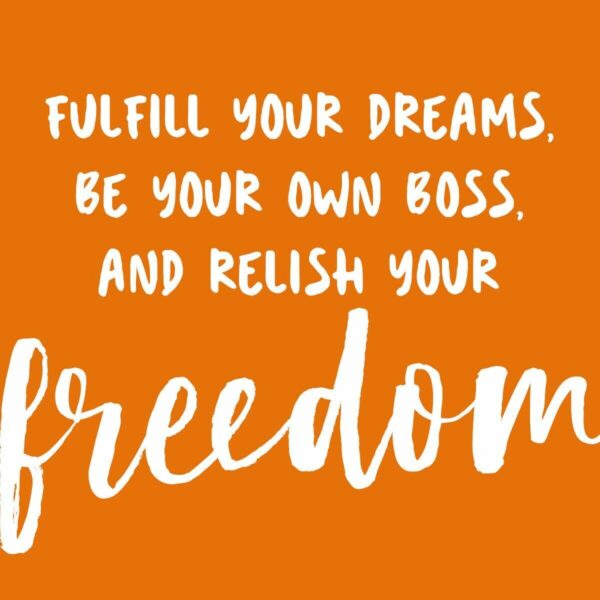 I've tried to blog about my own work-from-home journey on a regular basis, I've shared tips and tricks that have worked for me (and a few that haven't), I've share more about my Virtual Assistant jobs, and even a few of my favorite Work-From-Home resources — however, there is SOOOOOOOO much more information available these days than ever before — I wouldn't even know where to begin sharing it all with you.
Until today!
This is a huge bundle of 50 eBooks, audiobooks, printables, and eCourses to help you make working from home work for YOU!
Inside the bundle, you'll honestly get everything you need to:
Find legitimate work-at-home jobs (and avoid scams)
Run your business on a tiny budget
Avoid common work-at-home mistakes
Discover clients who will pay you what you're worth
And so much more!
I probably could have saved myself 3+ years of working for very little income if I had all these resources at my fingertips 10 years ago — but I didn't.
However, I'm so excited to share them with all of you, especially considering how many people I know who are actively looking for work-from-home job opportunities right now!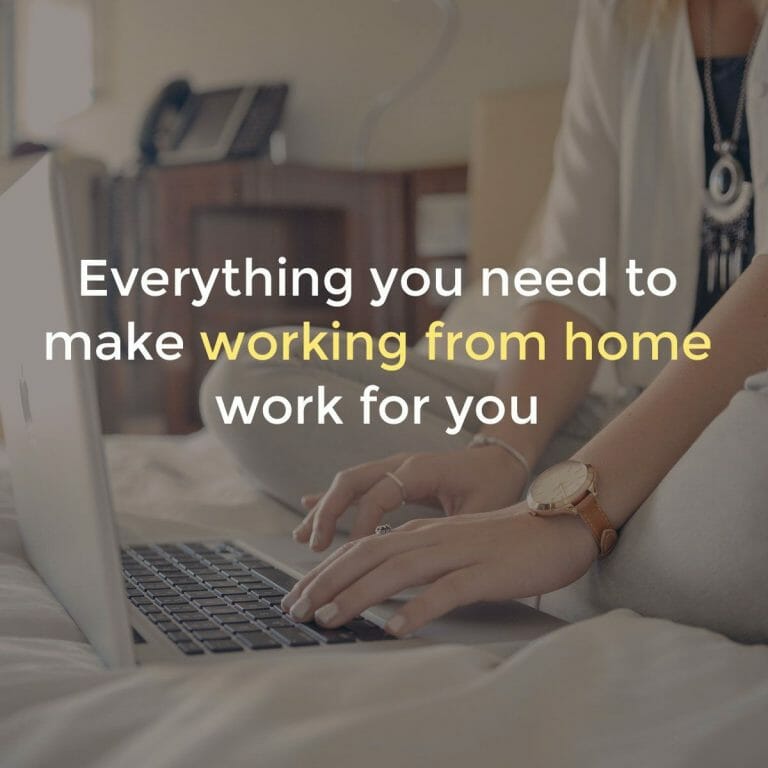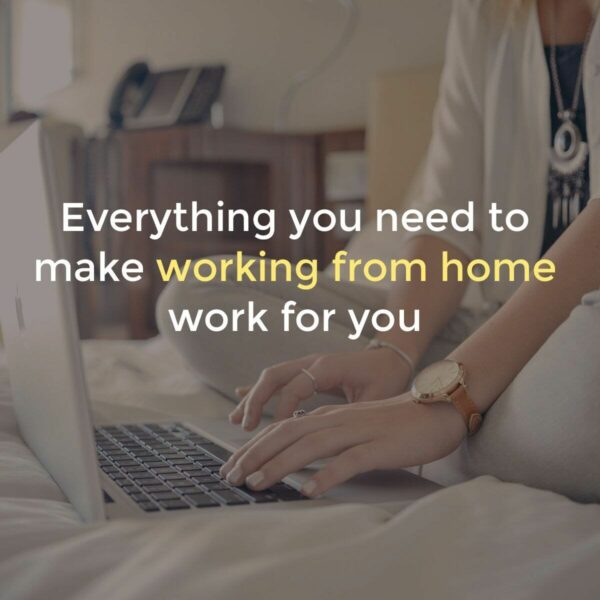 My Bundle Favorites:
Everything in this bundle is a valuable tool for those of you looking to start and/or grow an at-home career… however, the resources listed below have been extra helpful for me.
And considering these 6 resources are valued at almost $800 outside of this bundle, I'd say it's a pretty fabulous deal that they are ALL included for the low bundle price of $47!!!!
Busy Moms Building: 12 Steps to Running Your Own Online Business for Busy Moms by Monica Froese ($147.00)

I Got Scammed So You Don't Have To: How to Find Legitimate Work at Home Jobs in a Scamming Economy by Bethany Mooradian ($19.99)

Smart Cents: Financial and Legal Tips as You Launch and Grow Your Dream Business by Natalie Joy ($196.00)

FindMe: An SEO Cookbook For Busy Entrepreneur by Rachel Brenke ($129.00)

Rockin' Virtual Assistants eCourse by

David Murphy and Sadie Roach

($247.00)

Balancing Diapers and Deadlines: A Busy Mom's Guide to Minimizing Decisions, Integrating Kids, and Getting More Done by Lisa Tanner ($47.00)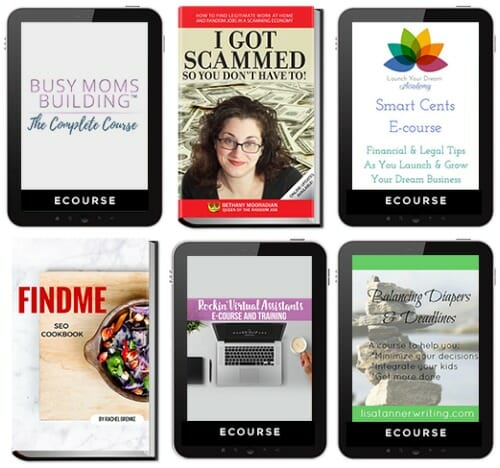 Of course, my absolute personal favorite is the LIVE course from Mandi Ehman. She launched this course in 2015, and had one featured guest each month. I was honored to be her guest for the month of January — we gushed on and on about Simplicity and Organization in various podcasts, blog posts, interviews, and more.
This 12-month eCourse is packed with useful information for any work-from-home-person, but also ANYONE who wants to find more balance and create a life they love living.
I had a blast working with Mandi on this eCourse and I'm so thrilled that it's included in this year's Ultimate Work At Home Bundle!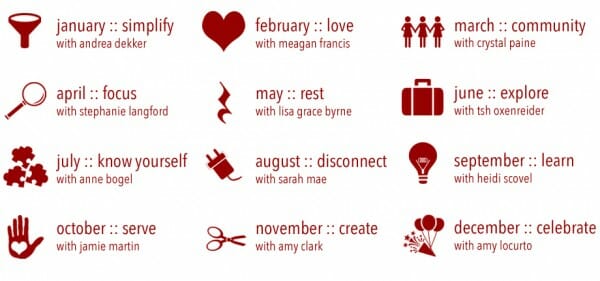 A Few Quick Bundle Facts:
This bundle is available from now through Monday, June 12, 2017 at 11:59 pm EST
PRICE = $47 (PDF version), $57 (eReader version)
Early Bird special: FREE eReader upgrade (Wednesday & Thursday purchases only)
Total Bundle Value = $2,336.10
CONTENTS = 30 eBooks, 1 audiobook, 14 eCourses, 5 printable packs
BONUSES = 3 physical + 6 digital (total value: $529)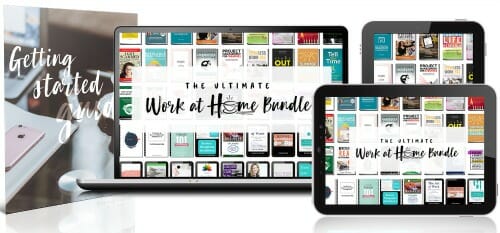 If you're at a point in your life where you'd love the opportunity to work part-time or full-time from home — but you just don't know where or how to start, I would highly recommend purchasing this bundle.

Consider it your very first business expense — one that will most likely give you a hefty return on your investment!
Just for fun… I'd love to know what your dream "work-at-home" job would be!
This post contains affiliate links — which means that at no cost to you, I get a percentage of each sale. Read my full disclosure policy for more information, and thank you for the continued support of my blog and business!