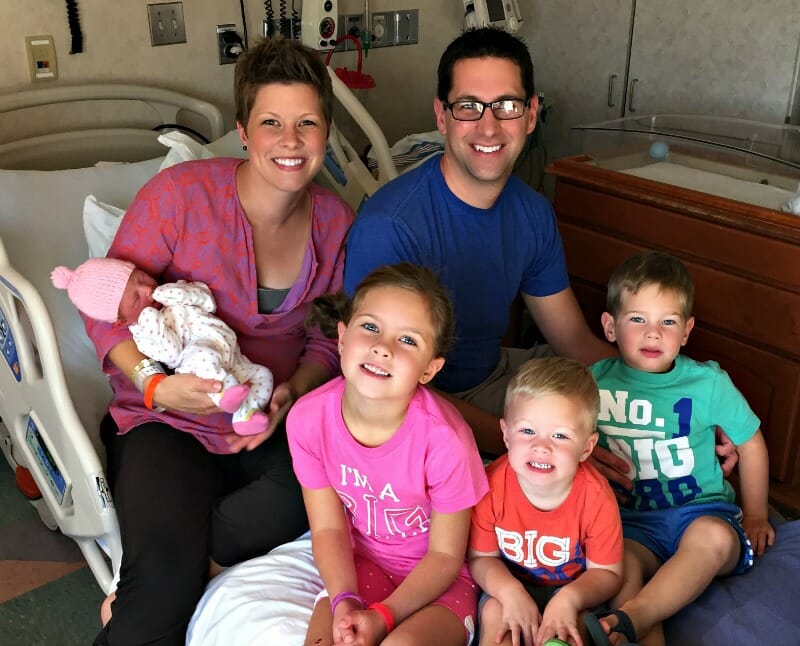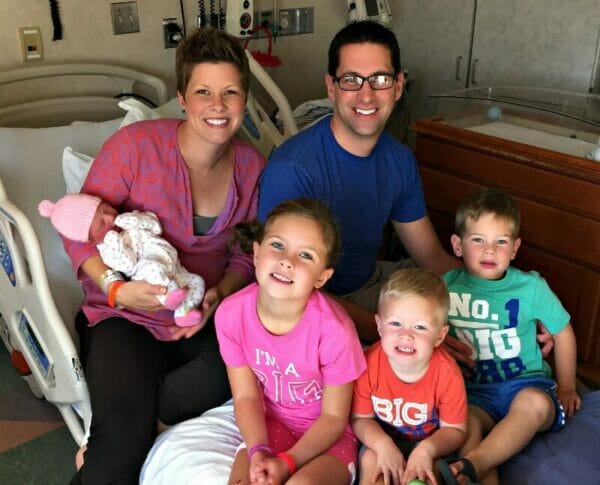 She's here!
Meet the newest addition to the Dekker clan…
Clara Jo!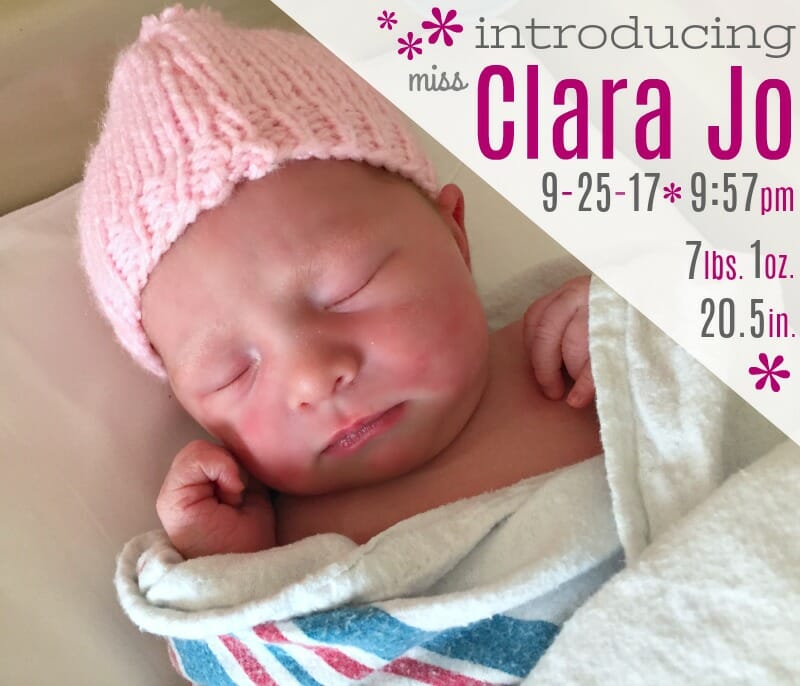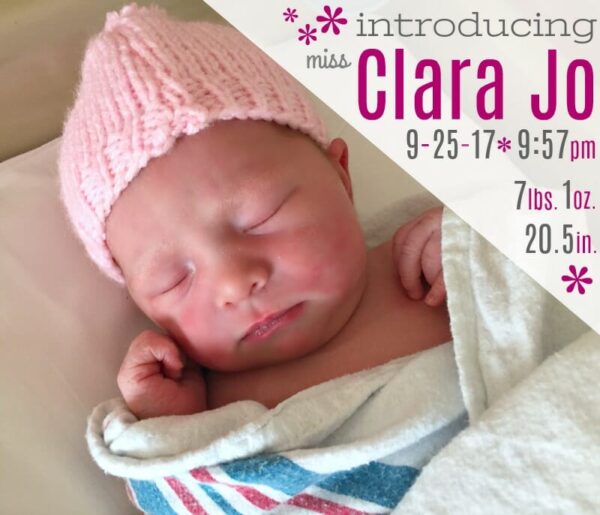 She was born on September 25, 2017 at 9:57pm (less than 2 hours after getting to the hospital and after only 2 pushes!)
She's my smallest baby yet at 7lb. 1oz.
She looks very different from our other babies — especially with her hat off! She has lots of dark hair (tons in the back), no dimples, and very squinty eyes.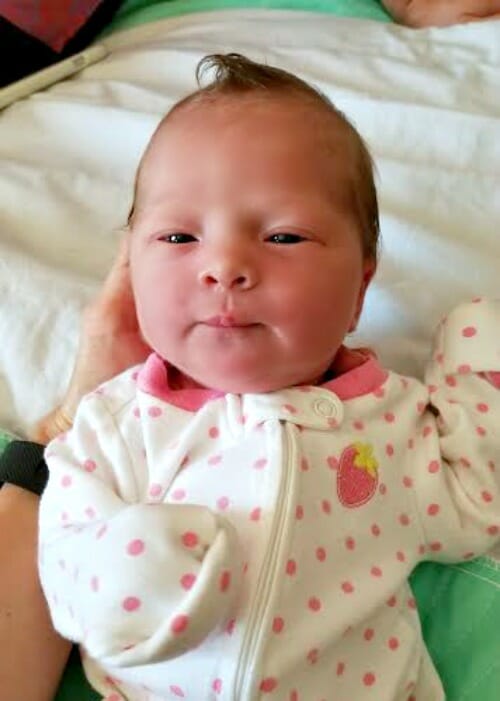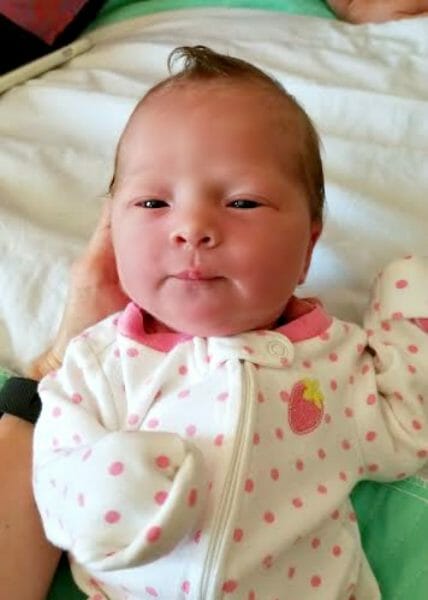 Clara is named after Dave's mom's dad (Clarence) who passed away when she was a young girl.
Her middle name, Jo, is after Clarence's brother Joe, who Dave's grandma eventually remarried, and who Dave remembers as his loving "Grandpa Joe".
And… as many of you know, it just so happens that Claire and Clara have been 2 of my most favorite girl names FOREVER!
Plus, this name fits every single one of our ridiculous name "rules"!
I have plans to share a tour of Clara's nursery next week, and there will definitely be lots of cute baby pictures flooding my Facebook feed and blog over the next few weeks — but for now, I'm going to snuggle with my new baby girl, order another chocolate milk shake, and soak up the quietness of my hospital room.
Thank you in advance for all your kind words, well wishes, prayers, and support. I won't be able to respond to them all, but I WILL definitely read them!
You all are amazing!