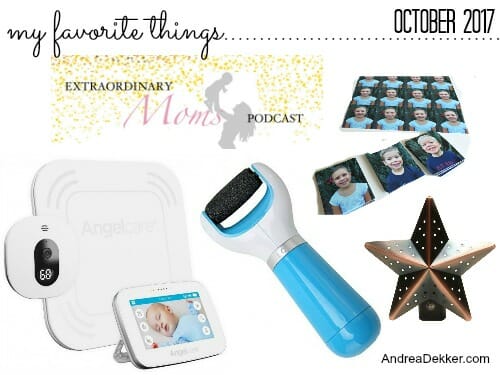 Fall is (and always has been) my most favorite season — seriously, if you live in West Michigan, you most likely understand why.
It's gorgeous here in the fall, and since October is the first full month of fall, it's one of my favorite months of the year. It's still warm enough to be outside with the kids for extended amounts of time — and sometimes still warm enough to have the windows open during the day. The nights get nice a cool, there's rarely ever sticky humidity, and almost never any snow!
We're into our school routine but don't have the crazy busy rush of the holiday season yet — and of course, the colors are GORGEOUS!
Another one of my favorite things is the fact that I'm no longer pregnant!!
In case you missed the big announcement last week, baby Clara Jo joined our family on Monday night. She's one week old already… and oh so loved!!
Here are a few more of my favorite things!
DISCLOSURE: None of these products are sponsored; however, some of the links below are affiliate links — which means that at no cost to you, I may get a small commission. Please know that I use these products daily in my own home and life. Read my full disclosure policy for more information.
Electronic Foot File: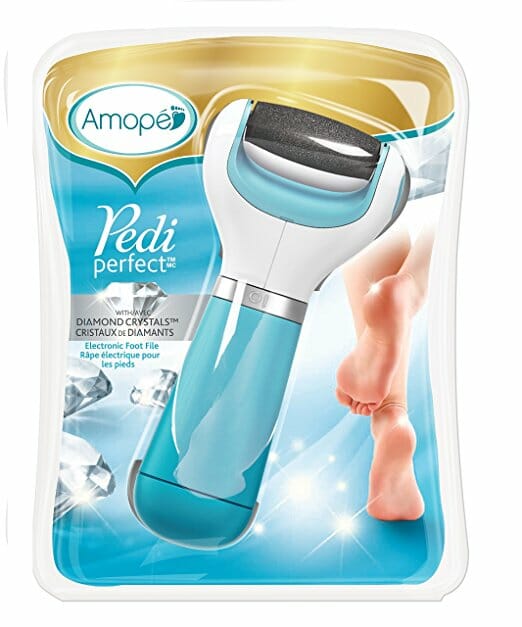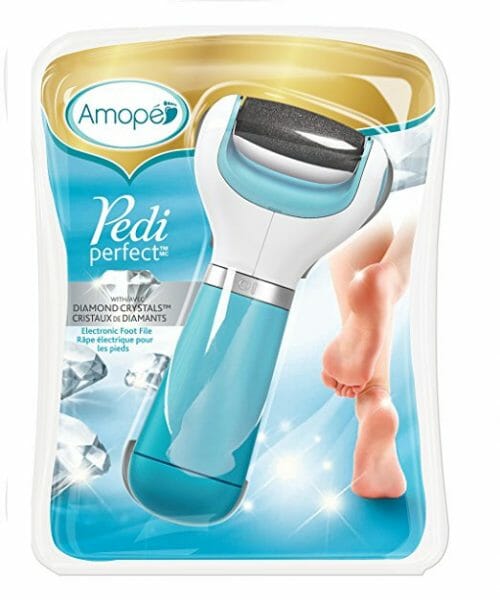 I probably should have put this on my list in the spring — BEFORE everyone wore sandals all summer long, but better late than never, I guess (plus, all the Australian readers can benefit from this now!)
Anyway, after being totally fed up with my rough, dry heels, I finally broke down and purchased an electronic foot file at the recommendation of one of my sisters.
I was fairly skeptical at first, but after diligent and continuous use over the summer, I can honestly say my feet have never been smoother or softer.
I use my foot file after I get out of the shower — usually 3 times a week, and it only takes a few minutes. Then I put good foot cream on before I go to bed to "lock in" the moisture.
I wish I had before and after pictures to share, but I honestly didn't think it would make that much of a difference. I have a feeling I'll keep using the foot file all winter long, even though my feet won't be nearly as dry as they are in the summer.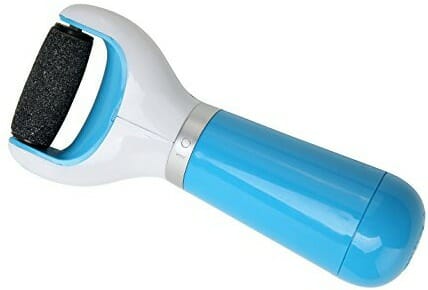 .
Video Monitor: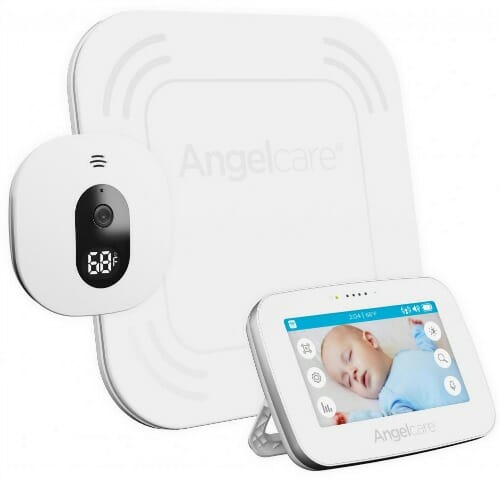 If you would have asked me about a video monitor back when I was pregnant with Nora, I would have laughed and said, "we definitely don't need to waste money on something like that." And honestly, a video monitor is NOT a necessity for having a baby.
However, 6 years later, I can say with confidence (and a little humility) that our AngelCare video monitors are one of my favorite things. They give me so much peace of mind because I can actually SEE my kids, they save me countless trips upstairs because I can talk to the boys through the monitor, and they make it a lot easier to let my baby cry for just a little bit because I can see they are OK and might be able to soothe themselves back to sleep.
Thankfully, video monitors are becoming much more affordable (and readily available on Craigslist) so it might be more feasible for more parents to have one!
.
Tin Star Night Lights: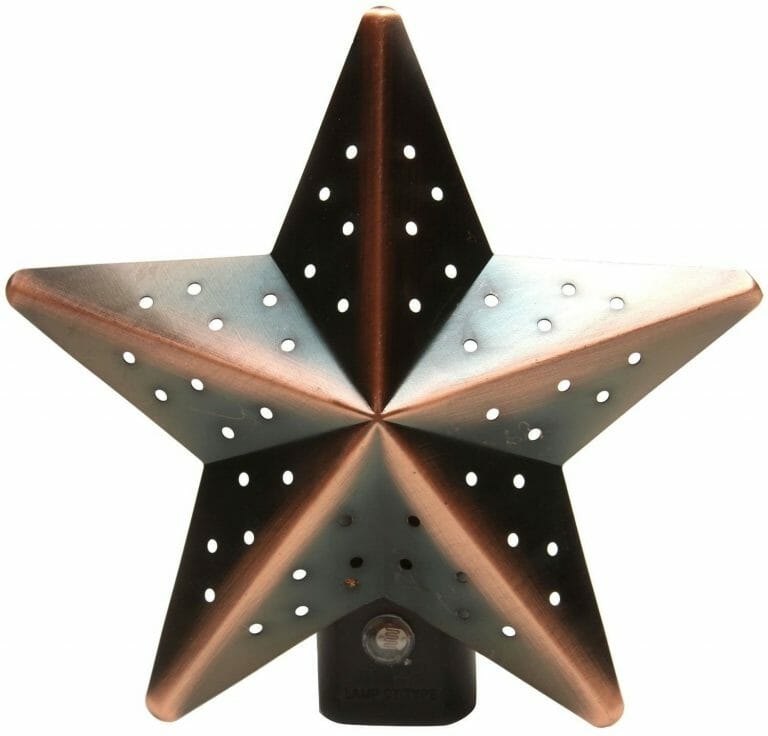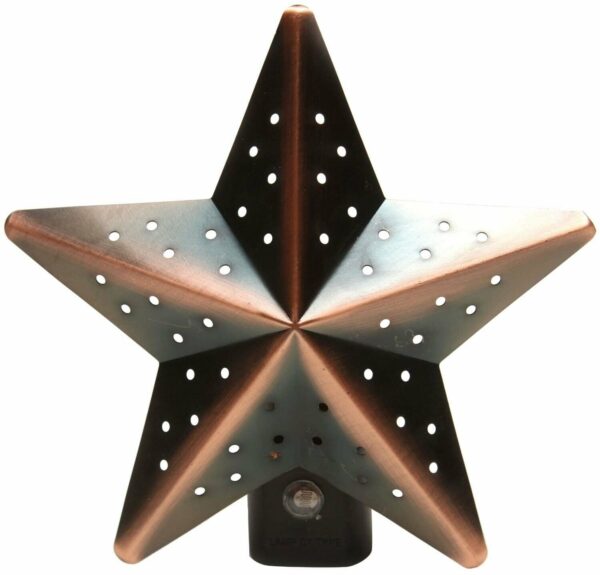 Many, MANY years ago, I found these adorable tin star night lights in the clearance bin at Lowes' for $0.50 each. I immediately snatched up the 3 remaining night lights and have been enjoying them ever since.
We currently have one in the nursery (which I'm sharing more pictures of later this week), one in our bathroom, and one in the hallway upstairs (and I'm honestly tempted to buy a couple more from Amazon!)
They are the perfect "look" for our farmhouse, and they cast just enough light to see what you're doing without being too bright.
For the $1.50 investment, I sure have gotten a lot of happiness out of my tin star night lights!
.
Extraordinary Mom's Podcasts:


I don't listen to all that many podcasts, but I've come across a BUNCH of really great ones at ExtraOrdinaryMomsPodcast.com
There are hundreds of podcasts in the archives, so there's most likely something that pertains to everyone — and from what I can tell, they are all free.
.
Self-Printing Photos at the Grocery Store: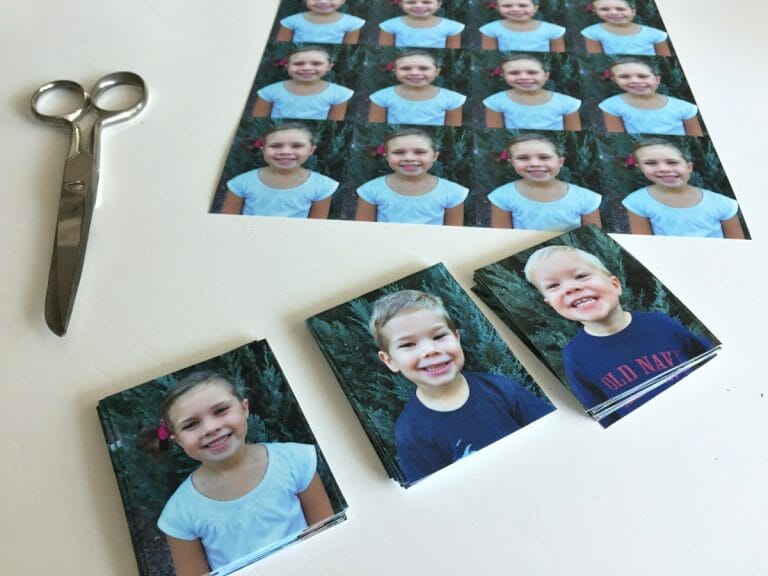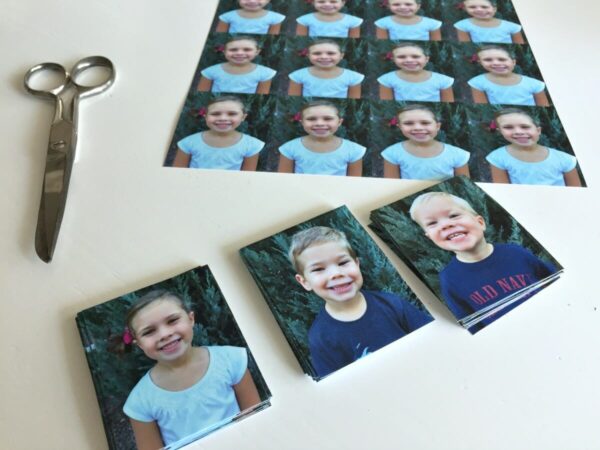 As I've mentioned before, I'm not big on printing pictures because I'd rather just keep everything digital if possible. Our whole family enjoys the digital albums I make for our family and our kids each year, and I'd much rather spend time and money printing the books versus loose pictures that I don't know what to do with after a few months or a year.
That said, when Nora came home with her school picture order form a few weeks ago, I was honestly shocked at how pricey it was going to be JUST to get enough wallet pictures for her to trade with her classmates.
Yes, we can afford it, and I don't mind giving a local photographer some business, but in my experience with school pictures, they never really turn out that great — so why would I want to pay a ridiculous amount of money for not-so-great pictures of my kid!
Anyway, I checked out the photo printing options for our local grocery store (Meijer, for anyone interested) and realized they sell 8″ x 10″ sheets of wallets (16 per sheet) for less than $3 a sheet. I promptly took a few pictures of all 3 kids, edited them, uploaded them to Meijer's website, and picked them up later that day when I was out running a couple errands.
It cost me right around $10 for ALL the pictures for Nora and a handful for Simon and James so they could have fun "trading" with cousins, neighbors, etc.
The pictures turned out great and I saved a bunch of money in the process!
.
That's all for me this month.
Make sure you check out my previous month's favorite things — and feel free to share some of YOUR favorite things in the comments below.