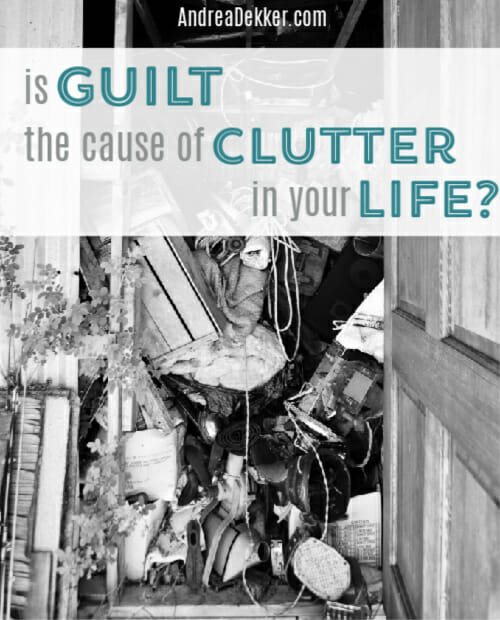 Throughout the winter, I save most of our store-bought pickle jars as a handy and convenient way to preserve our garden-fresh refrigerator dill pickles during the summer months.
And during the spring/summer months, I save many of our plastic strawberry and tomato containers as a fantastic way to package ALLLLLL the cherry tomatoes we pick daily from mid July through October.
I would normally just recycle these items, but since they are "disposable" they make it extra easy to gift pickles and tomatoes to friends and family without needing to remember to get my jars or containers back.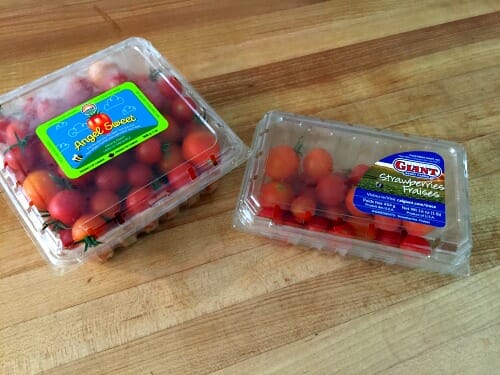 A few other "junk" item I regularly save are the plastic containers mushrooms come in (with the cellophane over top), 32 oz. yogurt tubs, and the plastic trays from my kid's Luchables.
The mushroom containers are the perfect size for a dozen cookies, 2 cinnamon rolls, a small loaf of quick bread, etc. so they are excellent ways for me to gift food to others without creating extra waste or losing my own baking dishes!
I use yogurt tubs whenever I bring meals to others. I load them up with all sorts of side dishes — mashed potatoes, pasta salad, fruit salad, applesauce, corn off the cob, brocoslaw, rice, pudding, jello, etc. And they are the perfect size for a stack of large cookies! I simply include directions to reheat (in a separate bowl) if necessary and the recipient can toss the containers when the meal is over. No dishes to wash or return!
The Lunchable containers are great for so many snacks on-the-go (with Glad press 'n seal over top). Things like veggies and dip/hummus, crackers and cheese, fruit and nuts, etc. etc. The kids think it's fun to take these containers with us, they are easy for little hands to hold, they keep foods separated, and we can just toss them when we're finished eating.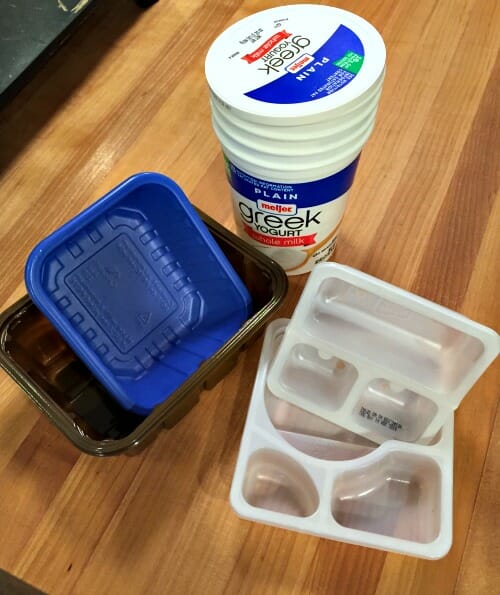 I wouldn't be surprised if many of you are thinking how clever and resourceful I am right now… saving all this trash from landfills (at least temporarily) and creatively repurposing junk for something useful.
Maybe you're even feeling a bit guilty about the pile of disposable containers you recently tossed.
Am I right?
.
That feeling of guilt – however small it might be – is often the root cause of SOOOOOOOO much of the clutter in our homes and lives!
You saw a cool craft using leftover k-cups or toilet paper rolls on Pinterest, so you feel like you should start saving yours.
You know the landfills are overflowing with junk, so you feel like you should reuse so many of your plastic and glass containers.
You read about a blogger who saves mushroom and Lunchable containers, so you feel like you should save them too.
You watched a video on how to transform old clothing into new pieces, and your pile of stained and ripped clothing continues to grow as you feel you should use that information to re-make these worn-out items into something useful again.
You know there are 101 uses for old t-shirts, so you feel like you should save yours for the next time you need an old rag.
I could go on and on and on… but I won't.
All of those "should" feelings are guilt!
Needless guilt, in my opinion!
.
Here are a few more examples you might relate to…
I should hang onto the gift my kids got from their friend/relative just in case they ever decide to use, wear, read, or play with the gift again.
I should store the clothing that doesn't fit me anymore, just in case I ever lose the weight.
I should keep the extra, semi-broken coffee maker (even though we have a new one), just in case we have company over and need 2.
I should keep the extra filing cabinet, just in case we come across more papers to file.
I should hang onto all my baby items, just in case we ever have another baby again.
I should store my old set of dishes/pots/pans/silverware/ etc. in case we ever get a cottage or to give to my grown children some day.
I should keep all my old towels in case we need extra rags for anything.
More "shoulds" and more guilt.
Keeping things we will most likely never use, just because we feel guilty throwing them out, does NOT make us less wasteful.
It makes us frustrated with the clutter in our lives.
It makes us sad and depressed about the state of our home (or office, closet, pantry, basement).
It makes us unable to properly put useful things back in their places (which means more clutter sitting out).
It makes us hoarders.
It makes us feel guilty (yup, still feeling guilty) over the fact that we have so much excess.
So you see, keeping things because of guilt is a vicious cycle that will not eliminate the presence of guilt in your life — if anything, you might feel MORE guilt for hanging onto things you don't use, things you don't have space for, and for the amount of clutter and stuff piling up in your home.
The next time you catch yourself saying (or thinking) "I should keep/store/hang onto/save _________, just in case." take a step back, think through why you want to keep, store, hang onto, or save that item, and honestly evaluate if guilt is a main factor.
If you actually have a use for the item in the near future AND you have a convenient place to store the item until you use it, then feel free to keep it.
If not, do yourself a favor and trash, recycle, or donate the items (and the extra guilt) today!
What items in your home have you been storing because of guilt?
How much space do you think you can free up by removing this guilt-induced clutter from your home?