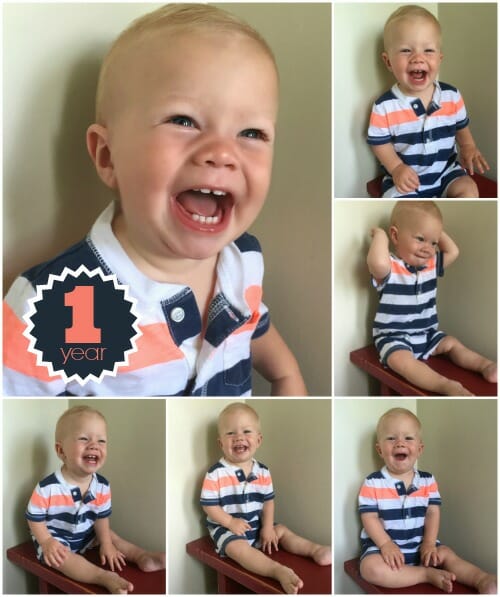 Can you believe James is a year old today!?
One year ago, I was snuggling with my brand new baby in the spacious corner room of our local hospital, SO thankful he arrived early that morning ('only' 13 days late) so I wouldn't need to be induced later that day! (Read James' birth story here.)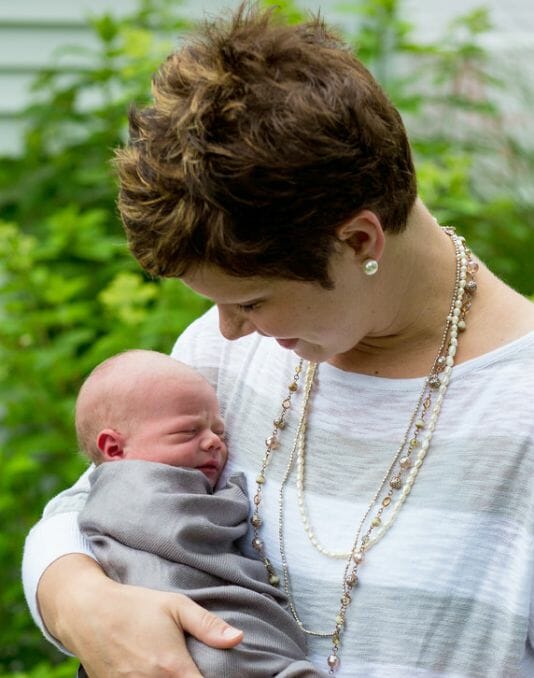 At the time, I wondered how life with 3 kids, 3 and under would go — and one year later, I'm happy to say it went MUCH better than I could have ever imagined!
Yes, there were (and are) so many crazy, stressful, ear-splittingly-loud moments when I question what on earth we were thinking to have 3 young children so close together… but for the most part, this past year has been pretty awesome.
Nora and Simon play very well together AND with James — and I have no doubt that all 3 of them will be running around together in just a few more months.
Obviously, my expectations of the infant stage are completely different than they were when Nora was born (much lower, in case you were wondering!) — but in my opinion, James has been such an easy and happy baby… emphasis on the happy part!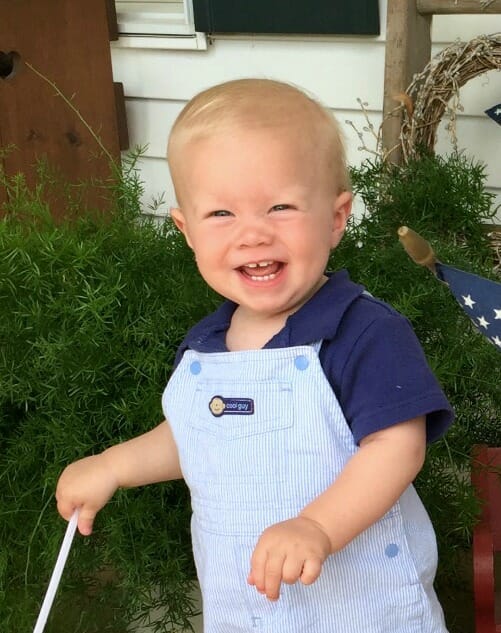 James currently has 8 teeth (which he has had for several months already), he weighs approximately 22 pounds, and he is 29 inches tall (the smallest of all my 1-year-olds so far). He doesn't have much hair yet, but the hair he has is bleach blonde.
James loves me more than anyone, but has very little fear of strangers and easily plays with other adults and children. He does just fine when he's away from me for periods of time — but if he sees me, he HAS to be by me 🙂
While he is VERY sweet, he is starting to show his stubborn side just a bit… grunting and pointing to get our attention and show us what he wants, and full-out screaming when he doesn't get his way. It's amazing to me how quickly babies and toddlers develop such strong opinions as to what they want (or maybe my kids inherit this trait from their mama!)
James walks like a champ (even outside on rough surfaces), he babbles CONSTANTLY, and he is actually starting to talk! He says: Mama, Dada, Papa, wow, all done, uh-oh, and big boy, to name a few!
It is SO fun to hear him babbling and talking — and although we often joked that James and Simon would start talking at the same time, I wouldn't be surprised if James' early talking is what helps Simon to "turn the corner" and finally start talking more.
Who knows, in a couple more months, I might have 3 kids who NEVER stop talking!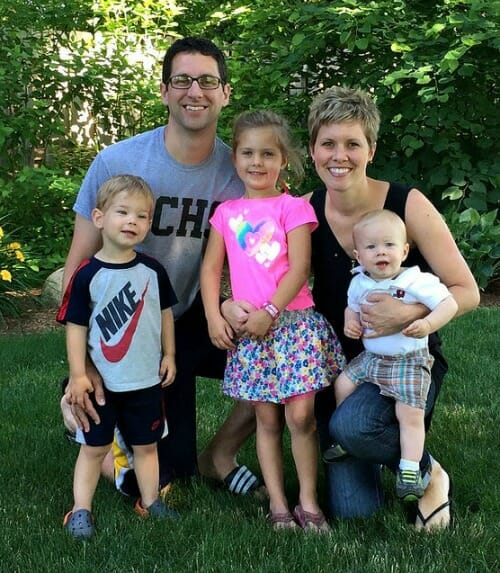 Since we couldn't get a group of people together all at the same time, we aren't having an official first birthday party for James (sorry 3rd child born in the summer when everyone is on vacation) but Nora and Simon helped me pick out a couple small gifts for James, they made him a birthday card, we got donuts for breakfast this morning, and we're baking him a cake this afternoon — so at least he'll get to blow out a candle 🙂
I also didn't do the monthly pictures in a white onsie for James like I did with the other kids (again, sorry 3rd baby) but I DO have boatloads of pictures of his sweet face and I'm almost finished with his 1-year digital photo album!
Here are a few more "James pictures" from the past 12 months.
It's interesting to me how well my children "fit the mold" of personality traits as they relate to birth order. Nora is the very bossy, take charge oldest child. Simon is the passive, content to be in the background middle child. James is the happy-go-lucky, loves everyone youngest child.
I'm thankful for all 3 of these little (big) personalities… but especially thankful for Mr. James today!
Happy first birthday, sweet baby big boy James!