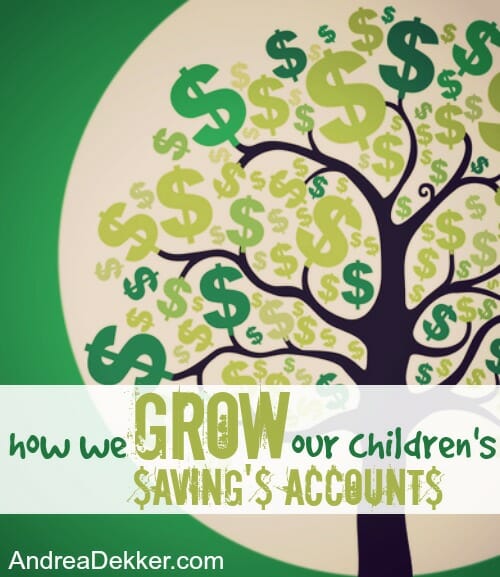 At this point in our lives, Dave and I don't give any type of allowance to our children.
There are many reasons for this decision:
Our kids are still really young and they don't really understand money all that much.
Dave and I never got any type of allowance growing up, so it's not something we've naturally thought to implement with our own children.
It's a pain in the butt to remember to keep the right denominations of cash on hand to divvy out each week or each month.
We don't want our kids to have so much cash around all the time, but we don't want to take them to the bank every week either.
Our kids don't really DO all that much to "deserve" an allowance. They do basic things like put their clothes away, pick up toys, set the table, etc. but so far, they don't expect to get paid for that, and I don't want to start paying!
That said, we DO have automatic transfers set up between our bank account and their bank accounts to move a specified amount of money into their accounts every single month… and boy does it add up after a while!
Here's what WE do…
Each month, on the date of their birthday, we transfer their age in dollars into their account.
For example:
Nora was born on the November 22, so on the 22nd of every month, $6 (soon to be $7) is withdrawn from our account and deposited into her savings account.
Simon was born on March 4, so on the 4th of every month, $4 is withdrawn from our account and deposited into his savings account.
James was born on July 14, so on the 14th of every month, $3 is withdrawn from our account and deposited into his savings account.
Clara was born on September 25, so on the 25th of every month, $1 is withdrawn from our account and deposited into his savings account.
.
This method is VERY simple (probably why it works so well for our family) and requires virtual ZERO effort from me or Dave once we set up the initial automatic transfer — which we did via our bank's online banking.
We don't have to remember to authorize the transfer for each child.
We don't have to make any special trips to the bank.
We don't have to carry cash around with us.
We don't have to worry about forgetting and then doubling up (or tripling up) the next month.
We also do not take the time to record these deposits in separate bank ledgers — we figure they don't really withdraw money from their accounts, so we don't have to worry about a shortage of funds. I just check in on the accounts a couple times a year to make sure all the deposits show up.
The ONLY thing I have to remember to do is to change the dollar amount each year before their next birthday. I just did this last week in preparation for Nora's upcoming birthday (which is also the reason I thought to write today's post!)
(Nora as a toddler — can't believe she's almost 7!)
.
A Word Of Encouragement for the Perfectionists!
If you think this sounds like a doable plan for your family, but you feel bad because you "didn't start right away" or feel like it might be unfair for older children who wouldn't get as much put into their account… just take a deep breath and realize that SOME money in their accounts is better than NO money.
Just start now with whatever age your children are and don't worry about what you could have or should have done years ago.
If you are REALLY concerned about it (and have extra funds available) simply figure out how much pre-interest money could be in each child's account by adding up the numbers below and depositing that lump sum into their accounts right away.
age 1 = $12
age 2 = $24
age 3 = $36
age 4 = $48
age 5 = $60
age 6 = $72
age 7 = $84
age 8 = $96
age 9 = $108
age 10 = $120
Once you do the initial deposit, then set up an auto deposit each month (either on their birth date, the 1st of the month, or whatever works best with your pay schedule).
There is no "right way" to do this — nor do I even think it's necessary to do it at all. It's just something Dave and I decided WE wanted to do for OUR children — and it has turned out to be extremely simple way to grow their savings over time.
.
Looking for more thoughts on kids + money?
Read this post I shared earlier this year about how we handle kids and money. It's a Reader Question post — so make sure you read all the great ideas in the comments too!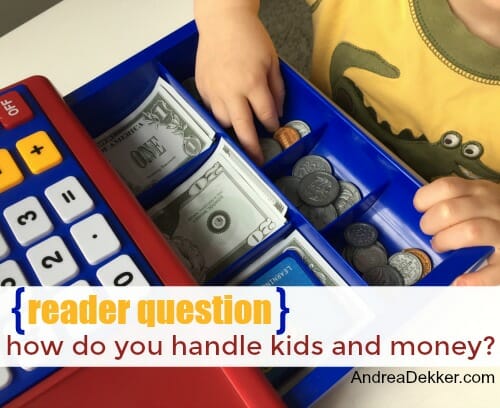 Do you give allowances, auto-transfer money into their accounts, or something totally different?