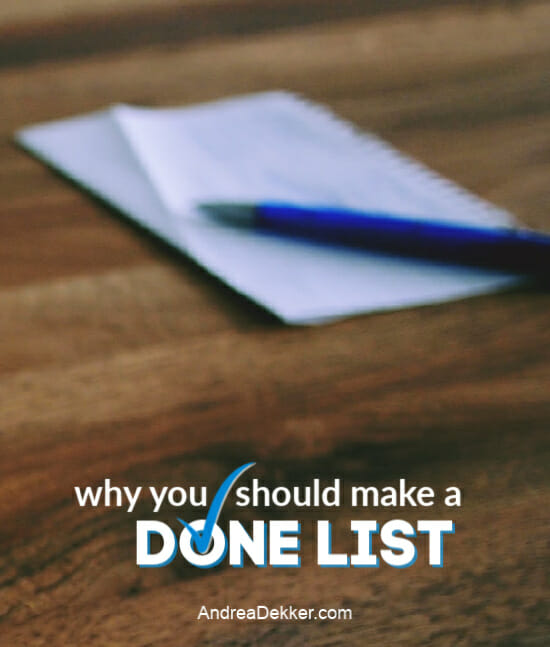 I'm a self-proclaimed list-making junkie!
I make lists for everything and anything… including my daily to-do list, which I write out EVERY night before I go to bed.
I'm also hugely motivated by productivity.
There's no surer mood booster for me than when I feel like I've accomplished a lot (a.k.a. crossed everything off my list).
On the contrary, I can easily feel defeated and down in the dumps if I get to the end of my day with several to-dos left undone.
Can you relate?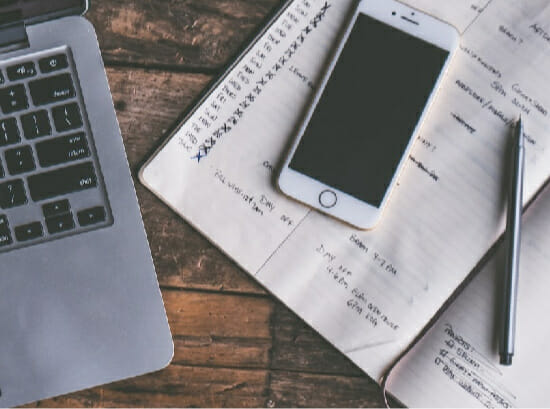 I'm certain my passion for productivity is one of the main reasons motherhood was SO challenging for me in those early years.
Full days and weeks went by with seemingly nothing significant accomplished — at least according to my mostly un-done to-do list.
Looking back, my to-do lists were much too ambitious for a mother of an infant who never slept, but never-the-less, I constantly struggled with feelings of inadequacy, inefficiency, and a very negative self-worth.
It was during those early months of motherhood that I began making "Done Lists" for myself almost every night.
I'd force myself to look back over the day and write down every little thing I did — things like:
made the bed
took a shower
made dinner
held Nora while she took a nap
walked around the block
kept a newborn alive (with basically zero parenting experience!)
kept food in the fridge
did a load of laundry
read 5 pages in my book
picked up the living room
made breakfast and dinner for our family (and the international students that lived with us at the time)
packed lunches
held a fussy baby for a vast majority of the day
Yes, I know this might sound totally crazy…
BUT, I have a feeling those of you who thrive on productivity and crossing things off your list can totally relate to my struggles!
.
As the years went by and my expectations of what I could and could not accomplish each day became more reasonable, I stopped making a Done List every day.
HOWEVER, it's still something I do fairly regularly — sometimes actually writing it down and sometimes just mentally thinking through that day's events as I sit at my desk, watch the kids play outside, chop veggies for dinner, or drift off to sleep.
Honestly, making a Done List it's one of the simplest things I do to instantly boost my mood.
It's such a great feeling to look over a long list of things you accomplished (even simple things) instead of continually adding more and more to your to-do list and feeling overwhelmed by everything you need to do yet.
A Done List is also a fantastic way to practice gratitude, appreciation, contentment, and more.
For example, Dave and I often make a Done List at the end of every summer — when we sometimes feel like we "wasted" 10 weeks playing with our kids, making snacks for friends and neighbors, and continually cleaning sand out of every nook and cranny in our home.
I also had the kids make their own Done Lists of everything we did over Christmas Break. We had a full 2 weeks off from school, and while we honestly didn't do anything super cool or exciting, it was extremely beneficial (for me and for the kids) to look back on our break and remind ourselves of all the special activities, fun holiday parties, play dates with friends, time with relatives, and various other extra things we sprinkled throughout our 2-week break.
If you've never made a Done List before, make 2020 the year you give it a try!
A few ideas you might put on your Done List:
time spent playing with your kids or grandkids
errands you ran
meals you prepared
pages of a book you read (for yourself or to children)
craft projects you planned or implemented
gifts you purchased, wrapped, or sent
hobbies you worked on
any household chore you made progress on
encouraging emails, texts, or cards you sent to friends or family
activities you finished
time spent at work, school, or volunteering
tackling homework with children
driving various family members to and from activities or meetings
watching a child's sporting event or music concert
spending time with an aging or sick friend or relative
journaling or meditating
exercising or even just walking around the block
personal care (a.k.a. did you get a shower in today)
any other seemingly small task you can think of
I realize this might sound like a silly practice at first, but give it a try before you judge!
A Done List gives you perspective, it forces you to focus on the positive, and it's a great memory booster too – what excellent habits to develop in this new decade!
Take a moment at some point today to think back over everything you've accomplished and physically write it down.
Moving forward, I encourage you to make a Done List whenever you need a little boost or just want to slow down and reflect on all the small simple (but very worthwhile) things you accomplish each day.
I'm telling you — it works!
Have you ever made a "Done List"?
If you'd like more motivation and inspiration to simplify your to-do lists (along with free customizable daily and weekly to-do lists) join my FREE 20-Day Simplify Your Life Challenge!