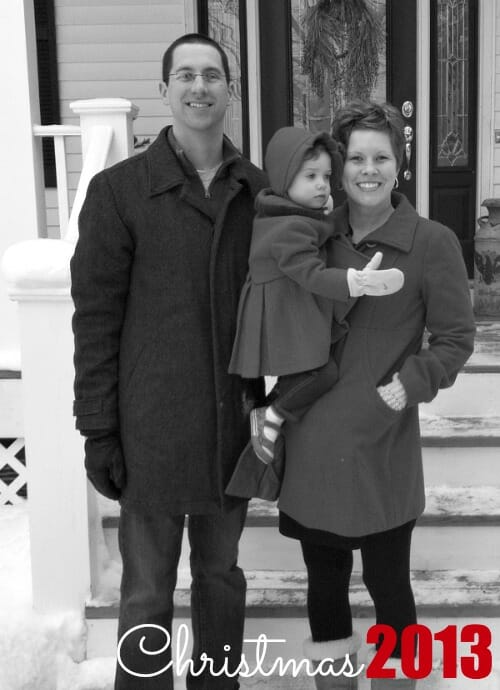 Tomorrow is Christmas!
We're all excited for Christmas over here; but honestly, I think I sometime like Christmas Eve even better than Christmas Day. It's quieter, more low-key, less hoopla, less busyness, and just simpler.
All the food is made for tomorrow, the presents are wrapped, the Christmas music is playing, the lights are twinkling, Dave is home from school for 2 weeks, and my sister and her husband are in town staying with us for the week.
So today, we're planning to spend a nice quiet day at home — and Nora will be LOVING all the attention she's getting from 4 grownups playing with her and giving her undivided attention all day long!
Due to the holidays, having family in town, and a fun little pre-baby holiday getaway Dave and I are taking later this week (more on that next week), I'll be taking the rest of the week off from blogging.
I'll see you back here on New Year's Day…
…but in the meantime, here's a look at our Christmases for the past 7 years!
Merry Christmas!