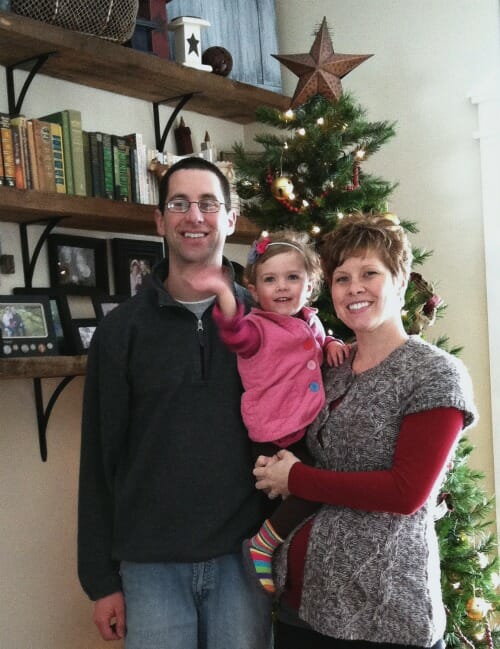 If you're like me (or another crazy musical lover), you'll probably read the title of this post and immediately clap, throw your hands up in the air, and started singing the "Traditions" song from Fiddler On The Roof.
If you're like all the other normal people who have no idea what I'm talking about, you can read the lyrics AND watch a video clip of that song here.
OK, now onto the point of the post — TRADITIONS — specifically holiday traditions.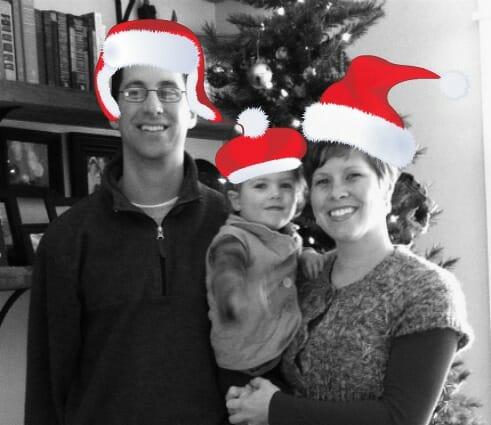 I love traditions, but…
I'm a huge fan of traditions all year long, especially around the holidays as they often do help to simplify some areas of life.
BUT (and this is a BIG BUT) I only like traditions if they work with our current family, our current stage of life, our current budget, and our current interests. And I'm definitely not afraid to stop or alter a specific tradition if it stops working for us.
In other words, I'm not always going to mindlessly do something JUST BECAUSE "that's the way we've always traditionally done it".
For example:
I'm not going to bust my butt hauling out all the Christmas decorations the day after Thanksgiving (or whatever the "traditional" day is for your family) just because that's what I'm supposed to do or what I've traditionally done in the past. Yes, I love the look of festive holiday decor and a twinkling tree, but it's certainly not something I need to put pressure on myself for or stress out trying to cram one more thing into a certain specific day if I'm already busy with other things that day.
I'm not going to beat myself up if I ever decide not to send out a holiday card. Yes, I LOVE sending (and receiving) holiday cards each year, but if the time comes when that's not something I have time, or money, or the desire to do, that's fine. I can skip a year without "ruining the tradition" forever.
I'm not going to feel pressured into going on a special holiday vacation (or spring break vacation) JUST because that's what everyone else does — or just because we've done it in the past. If we have a place to go and have the money to go there, then we'll go. If not, we'll stay home and have a lovely break sleeping in and doing things around our house and our city.
I'm not going to freak out if we change the date or location of a holiday party — or quit getting together with certain people due to proximity or becoming too large of a group. Yes, I love holiday parties, seeing extended family, and reconnecting with old friends; but there comes a point when everyones' own personal families start getting too big and either the party location has to change (my mom's extended family now meets in a church) or the party just stops. Either is OK… as I realize we literally can't keep having holiday parties with 4th cousins with 300 people there 🙂
These are just a FEW examples from my own life — I could go on and on and on if you really want me to!
But I think you get the idea.
Traditions are fun, I love them, and I think they DO help to make our lives (and our children's lives) more special — especially during the holiday season.
However, more and more, I keep hearing other say things like:
"Ugg, we HAVE to do ______ today, just because that's what we've always done."
"We always do _____ even though we technically can't afford it anymore."
"I hate doing ______ but we always do it, so I just put on a smile and go with the flow."
In those types of situations, I feel like traditions are NOT fun, or special, or helpful, or meaningful.
Yes, I realize that as adults, we often do things we don't necessarily want to do — specifically when it's fun traditions our children might look forward to but we don't particularly love (like decorating Christmas cookies with small children who make a huge mess!) However, I also think that there comes a point when certain traditions become more hassle than they are worth.
And when this happens, I'm 100% OK with changing things up, stopping an old tradition, trying something new, and maybe even finding a new tradition we like even better.
As I mentioned in last week's post, Dave and I don't particularly have any set-in-stone traditions that we do every single year. We DO have lots of fun holiday things we do each year to make the season special for us, for Nora, for family, and for friends — but at this point, we don't limit ourselves or stress out about doing something the exact same way year after year after year "just because".
In fact, this year, we randomly decided to let Nora open her presents this past weekend — mainly because we'll either be with other family members or gone for most of Christmas break — and we wanted her to open her gifts with just Dave and I.
It was SO fun, she loved her 3 simple gifts, and I'm certain she will not be scarred for life due to the fact that we didn't open presents on Christmas morning.
So as you potentially "go through the motions" of another Christmas season, stop and think if your traditions are still fun and meaningful for you and your family. If not, be brave and suggest that you try something new this year (or at least next year!)
What are your thoughts on traditions?