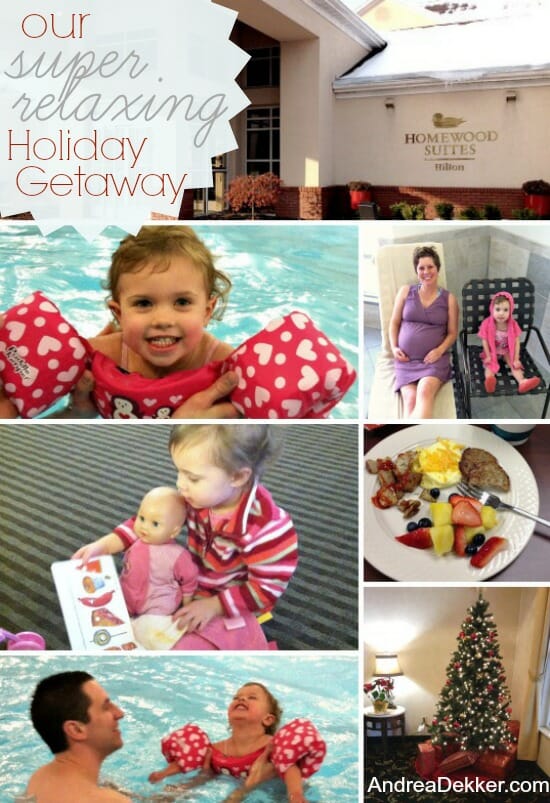 Ever since we've been married, our Christmases have been pretty jam-packed, super busy, and somewhat crazy with traveling, hosting out of town family, working, holiday parties, moving, new babies, etc. etc.
2006: Our first Christmas and I was still working full time at a new job so I hardly got any time off
2007: Dave's family flew in from out of town so we were hosting them all week on top of other holiday parties, working, etc. (and our house was really small!)
2008: We were traveling and out of town for most of this Christmas.
2009: We hosted 5 different holiday parties plus were finishing up some renovations at our first house.
2010: We moved to our farmhouse over Christmas break… enough said!
2011: We had a 4-week old baby who cried all the time, 2 international students living with us, and we ended up hosting a bunch of holiday parties again
2012: We were just finishing up our kitchen renovation, dealing with a 1-year-old who almost never slept, Dave was in the middle of his basketball season, and once again, we ended up hosting tons of holiday parties.
So while I would NEVER consider any of our Christmases to be bad or super stressful, they have always been very full of activities, parties, shopping, baking, and running around.
However, the Dekker's 2013 Christmas was a totally different story!
We didn't host any holiday parties.
We REALLY simplified our gift-giving.
I did almost no shopping — aside from the grocery store, Craigslist, and Amazon.com.
We limited the number of activities and parties we agreed to attend.
We simplified our holiday decor.
We never traveled more than 30 minutes from our house (many days, we stayed home all day).
Dave took one full week of his 2-week Christmas break off from basketball.
We didn't do any house projects (except a few fun decorating things for Nora's new room — which I promise I'll show you sometime soon).
Icy weather conditions granted Dave an extra day of Christmas break and canceled many activities and church services — allowing for even more rest and relaxation at home.
My sister and her husband stayed with us for a few days — and totally entertained Nora so Dave and I could run a few errands, do a few things around the house, and have full thought processes. 🙂
Nora slept abnormally well for a few nights, which means Dave and I got to catch up on a little sleep.
All of that would already make for the most quiet, calm, and relaxing Christmas break Dave and I have had in a long time.
But on top of that, we were also treated to a fabulous mini getaway via the Homewood Suites by Hilton – Grand Rapids (and yes, it's less than 30 minutes from our house, so no real traveling was involved!!)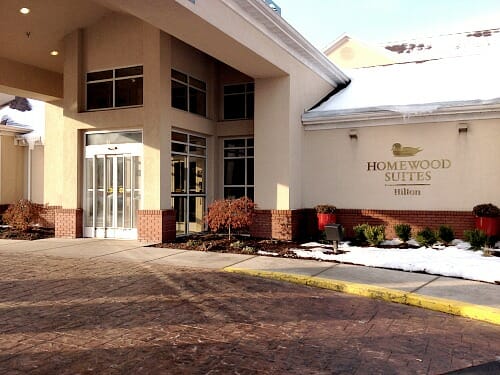 In general, I'm not a huge fan of traveling or being away from my house overnight — especially over the holidays.
I don't like driving or flying, I don't like packing and unpacking, I don't like planning the trip, I don't like being crammed into a small hotel room (especially not with kids), and I don't like eating out at restaurants for every meal (I know, I'm weird — Dave reminds me of this regularly.)
However, with the Homewood Suites by Hilton, most of my traveling woes were negated (besides the packing and unpacking part!)
Not only is the Grand Rapids location just a few minutes from our home, they also offer a FABULOUS hot continental breakfast AND scrumptious week-night dinners — which are all included in the price. Plus, they have a fully-equipped kitchen in every unit so we could make some of our own meals and snacks without having to go out for every single meal.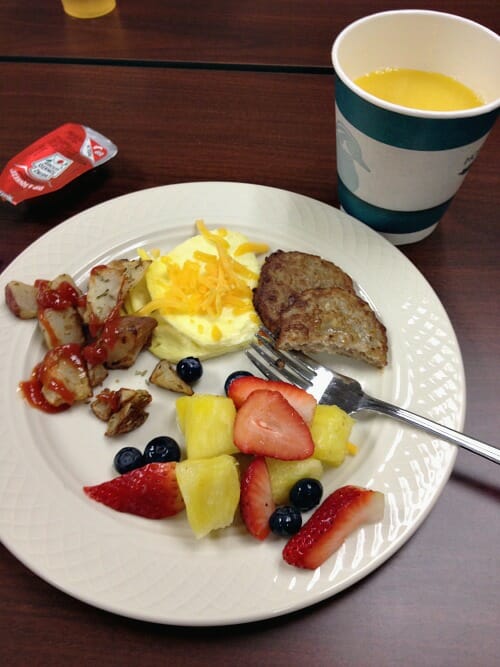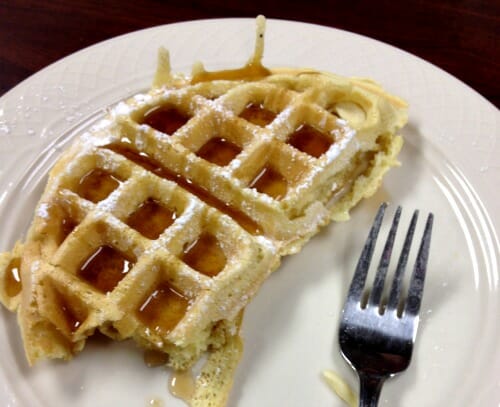 And if you've ever been stuck in a teeny, tiny hotel room with your entire family, you'll be pleasantly surprised by the hugely spacious interiors of these rooms.
Not only did we have plenty of room to play with toys, read books, watch TV, eat snacks, etc. but Nora even had her own bedroom — which definitely helped with the sleeping situation.
All of this — and I haven't even mentioned the pool yet (which was a huge hit with Nora).
They just finished a huge pool renovation (they made it a salt-water pool) so this was extra nice, especially since we had the entire pool area to ourselves a few times!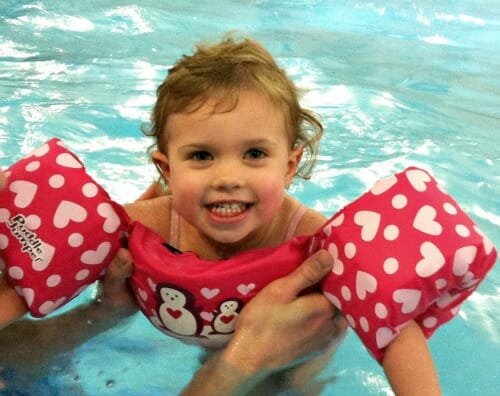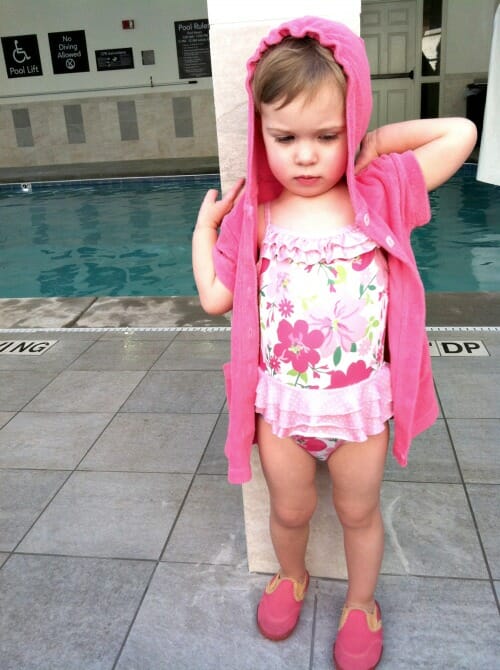 Dave and I even implemented a no-work rule while we were away (and it's pretty rare for both of us not to be working on anything for an extended amount of time), we didn't plan any specific activities or events, and we basically just enjoyed all the Homewood Suites by Hilton — Grand Rapids amenities.
This mini 4-day, 3-night getaway was the perfect addition to our super simplified 2013 Christmas — and such a fun way to celebrate our little family of three before we add one more (in less than 9 weeks — yikes!)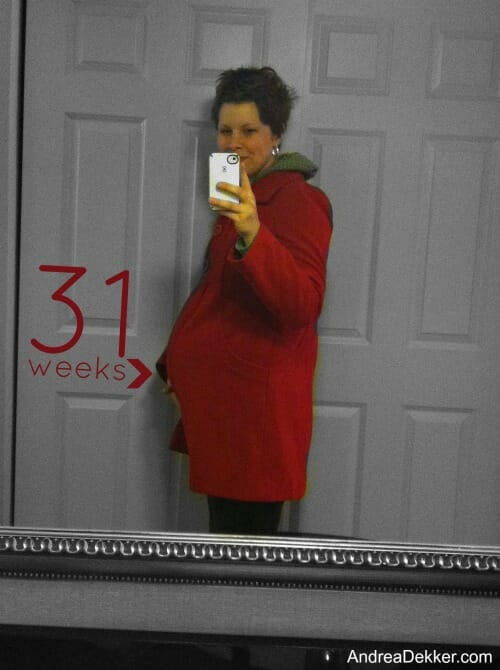 We even got one kidless night out of the deal!
We decided that since Nora has never spent a night away from both of us, we should probably give her a little practice before the new baby arrives. So she got to stay with her two cousins at Nana and Papa's house (Dave's parents) Saturday night.
Dave's parents live even closer to the hotel than we do, and since her cousins were already going to be there, we figured it might make it more fun (and less traumatic) for Nora.
There were still tears shed, and I doubt Dave's parents slept super well; but at least we can say that she survived a night away from both of us and away from her own bed. If nothing else, now I won't feel as anxious when I'm lying in my hospital bed with a new baby, worrying about how Nora is handling everything.
Thanks so much to the Homewood Suites by Hilton – Grand Rapids for hosting our family; for the amazing accommodations, the fabulous food, the generous gift basket, the gift cards, and the amazing new pool renovation (OK, so that last one technically wasn't specifically for us, but we sure enjoyed it!)
This getaway was the icing on top of our super relaxing Christmas break… and just what we needed before gearing up for two crazy months of work, school, basketball, church stuff, finishing up house projects, and preparing for the new baby.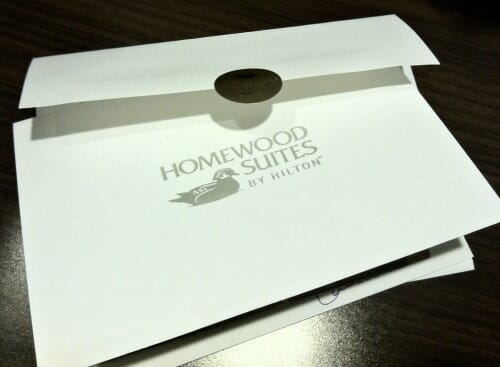 And for anyone wondering, there are over 300 Homewood Suites by Hilton locations across North America — and they are all geared towards making longer stays more comfortable. With their spacious rooms, full kitchens, hot meals, fitness centers, Suite Shops, Home Office, conference rooms, and lots of other amenities, your family (and business) travel will certainly be a pleasure. Plus, they have some pet-friendly rooms 🙂
Here is the contact information for the specific Grand Rapids location we stayed at — just in case you want to come visit the lovely West Michigan area!!
Grand Rapids Homewood Suites
3920 Stahl Drive SE
Grand Rapids, MI 49546

Tel 616.285.7100
www.grandrapids.homewoodsuites.com
This Homewood Suites location is owned and operated by TMI Hospitality — who graciously gifted us with this fabulous getaway. However, as always, all content in this post is in my own words and my own opinions!