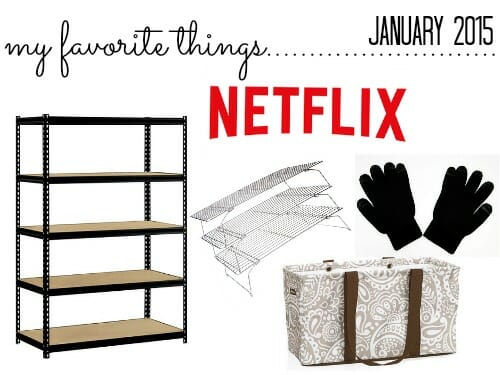 Happy New Year!
Since I took over a week off from the blog between Christmas and New Years (more on that later this week) I ALMOST decided to skip my Favorite Things post this month – I just have so many other posts to squeeze in this month!
However, since so many of you have told me (over and over again) how much you really enjoy these posts, and since I have a bunch of favorites to share with you again, I decided that I'd figure out a way to pack everything in this month.
Here are a few of my favorite things for the month of January… and as always, be sure to check out some of my favorite things from past months.
DISCLOSURE: None of these products are sponsored in any way; however, some of the links below are affiliate links — which means that at no cost to you, I may get a VERY small commission. However, I hope you know that I'm only promoting the products below because I use them daily in my own home and life. Read my full disclosure policy for more information.
Smart Phone Gloves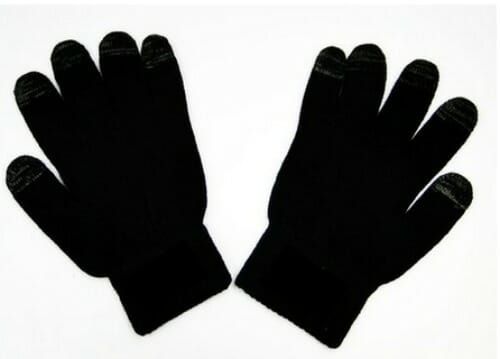 This year, my Christmas gift to myself was a pair of gloves. However, they aren't just any gloves… they are SmartPhone gloves.
That means, they have a little something special on the tips of thumb and index fingers that somehow allows you to use your smartphone without taking the gloves off.
I've been wanting these for a while now, but I figured they were expensive. So when I saw the pairs of cotton gloves for $1.50 at Kohl's, I just couldn't pass up that deal.
They aren't perfect — but I'm amazed at how well they work, and I've enjoyed using my phone outside or while riding in the car without the need to remove my gloves!
Netflix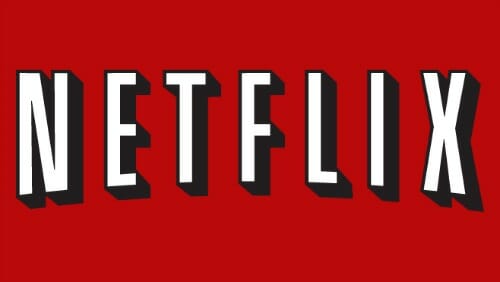 I know I've mentioned Netflix on my blog before, but I've never officially included it in My Favorite Things list… until today! We have been using Netflix for about a year now — and we are totally hooked (note: I did not say "obsessed" or "addicted")
We still have plenty of boundaries for ourselves and for Nora, but having the ability to watch our favorite shows whenever we want with no commercials is SO awesome!
We actually got Dave's parents a subscription (along with a Chromecast) for Christmas and I'm thinking they'll enjoy it too. Oh, and in case you're wondering how Netflix works with Chromecast, check out this post to see how we pair these two together.
Large Utility Tote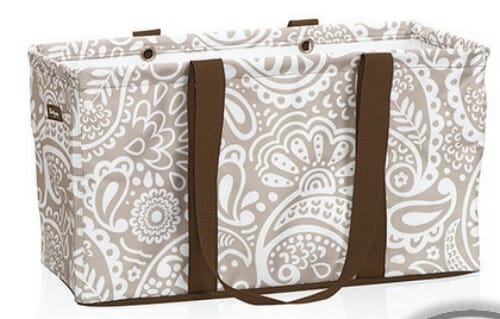 I've been using the Large Utility Tote from ThirtyOne for almost two years now — and I absolutely LOVE it! I use it all the time. We use it for packing up all our beach/pool towels and gear, for bringing food and gifts to parties, packing for weekend trips, and so much more.
To be perfectly honest, I probably would not have been willing to spend the $35 to buy it myself, but I'm sure thankful I got it as a gift because boy have I gotten a lot of use out of that gift! The bag is ENORMOUS, but extremely light-weight and pretty flexible so you can really pack it full.
Oh, and for the record, I have absolutely NO affiliation with ThirtyOne, I've never even been to a party, and I am not able to promote specific ThirtyOne consultants or parties here on my blog (so please don't email me if you sell ThirtyOne 🙂 )
Industrial Storage Shelves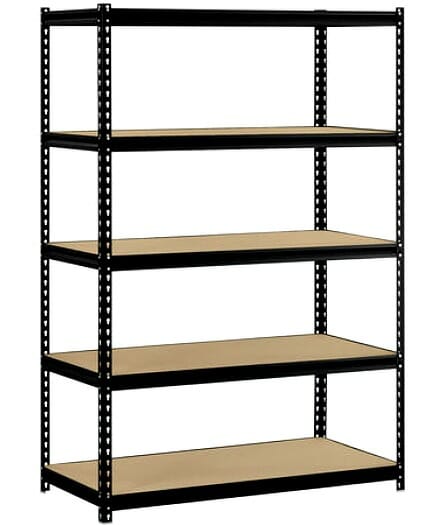 Last month, I shared my favorite big organizing tubs with you — and mentioned that we keep them on shelves in our basement. Well, several of you asked about our shelves — so I figured I'd share those with you this month.
We absolutely LOVE our storage shelves (and we've had them for at least 6 years, in 2 houses, and in many different configurations).
Not only are they very strong and sturdy (they can hold up to 800 pounds PER shelf!), they are also easily customizable to fit almost any configuration you need.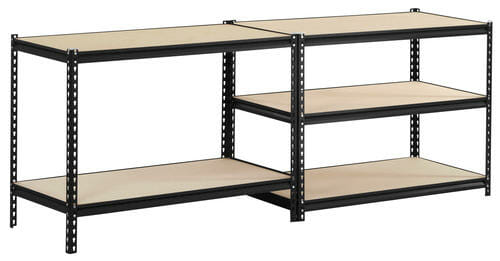 These are essentially the only storage shelves we have and they have definitely worked well for us over the past few years. The best part is that they aren't even that expensive! We got ours from Menards (several years ago) for about $40 per set. It looks like they are currently on sale for $70 a set — which in my opinion isn't too bad considering how much they can hold!
Stackable Cooling Racks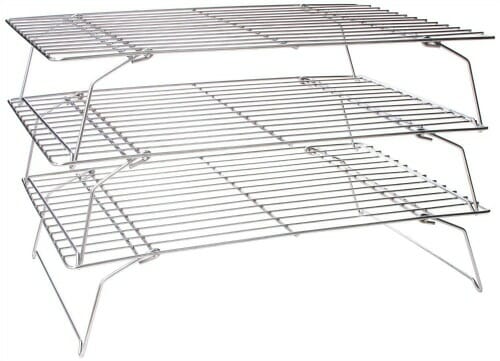 I received a set of 3 stackable cooling racks as a wedding gift… and my first reaction was to return them as I didn't think they were necessary. However, after I realized I would get less than $10 if I returned them to Bed Bath and Beyond, I decided to hang onto them after all.
Over the last 8.5 years, I have used my set of stackable cooling racks HUNDREDS of times. I keep my cooling racks very easily accessible at all times because it's not abnormal for me to get them out on a daily basis.
They are so handy when I do a lot of baking in one day — or even if I'm just running short on counter space. I also love that they fold up so nicely so they hardly take up any room in my cabinets.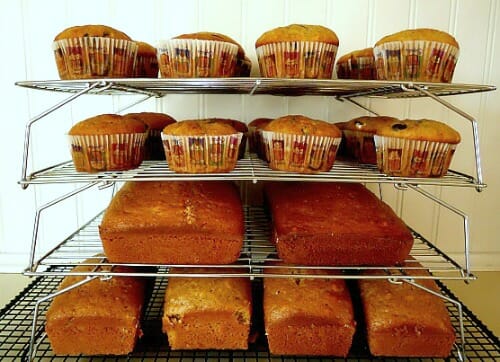 That's all for me this month.
Make sure you check out my previous months' favorite things — and feel free to share some of YOUR favorite things in the comments below!