In one of my recent newsletter (you can sign up for these at the right –>) I mentioned that my "project" for the month would be organizing my closet. After the newsletter went out, I received countless e-mails from clients and readers, asking to see pictures of my closet. So, since I have nothing to hide, here it is! Pretty great huh?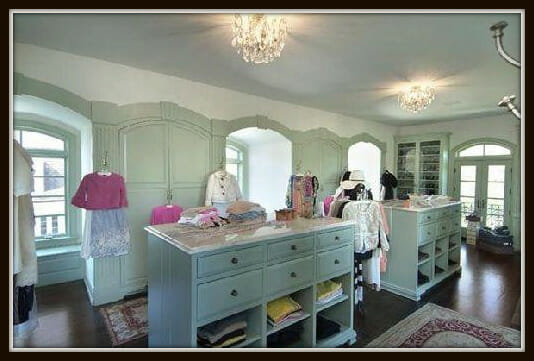 OK…so that's only my "dream" closet; I think it might be bigger than my living room! But isn't it amazing??
---
On a more realistic note, our closets are just small, double-door closets — nothing fancy here.
However; I am lucky that we have 2 separate closets so my husband and I don't have to share — definitely a perk.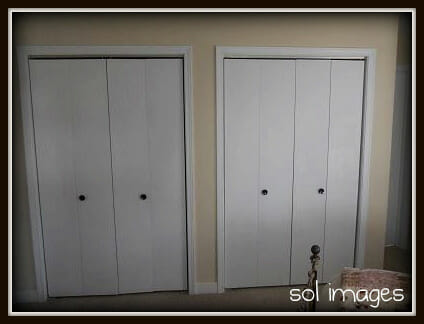 …and I do know from experience (lots of it!) that even the smallest closets can — and should — be organized.
Here are a few pictures of my actual closet…
My dad built custom closet systems to help us maximize our space.
Shirts and skirts on the left — jeans and t-shirts in the middle — pants, belts, and dresses on the right
No, I don't color-code my closet!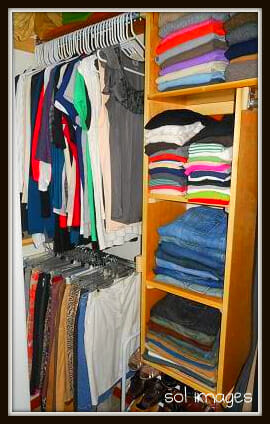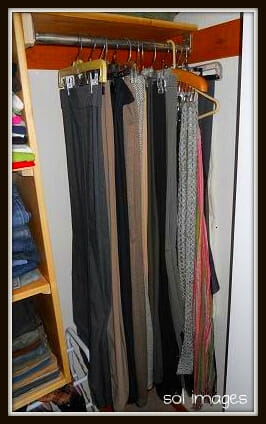 Sweaters and sweatshirts are organized by weight on the top two shelves.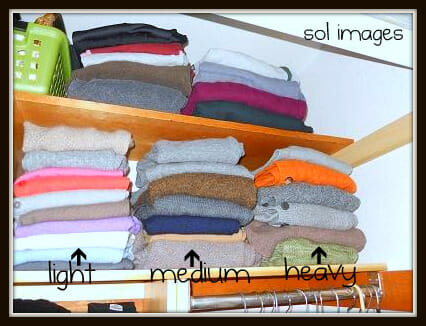 All my purses and bags are on the top shelf as well. I have a basket for the smaller bags.
(Notice that I use all the same hangers…which really helps to save space!)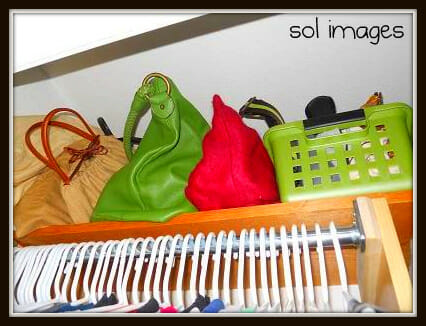 So that's it. Nothing special but it's organized!
I am pretty intentional about purging, especially if I buy something new. Personally, I try not to even buy anything unless I know I have a place for it in my closet…and am willing to part with something else! (this is also a great way to save money!)
So, for all of you who were so eager to see my closet, I hope I didn't let you down!
What about you: Could your closet use a little organization?
Which closet is your most unorganized? Your most organized?
Do you have any secrets or tips to keep your closets organized?