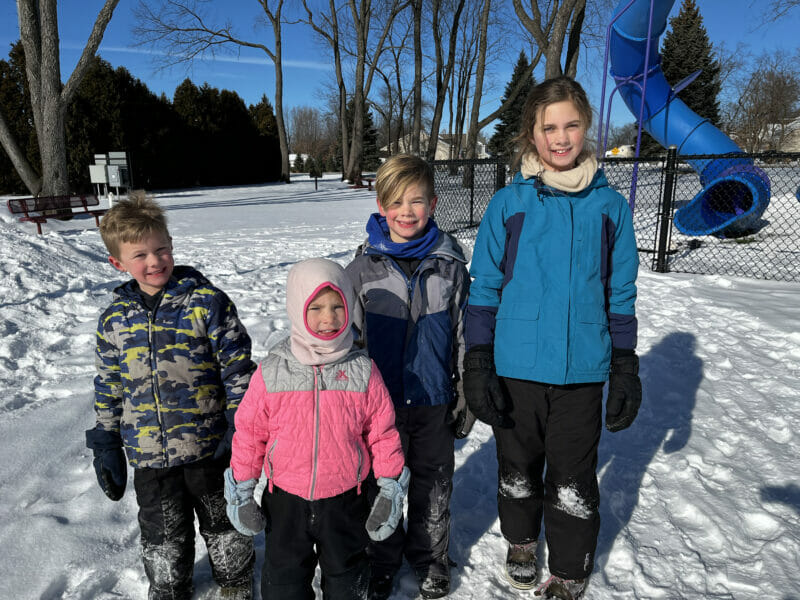 As we flip another page on the calendar (or in the planner) I'm reminded, yet again, how quickly life seems to zip on by.
This month marks 9 years of sharing my favorite things with you here online. These posts are some of my favorites to write… and apparently, you all like them too because they are my most clicked-on posts.
I love that you love my favorites! 🥳
---
FAVORITE MOMENT = Clara can zip!
It might seem like such a small thing (and it is) but the fact that all four of my children can now get themselves completely ready to go outside is a big parenting moment for me!
Clara has been able to do her own shoes, boots, snow pants, gloves, hat, swimsuits, etc. for some time now, but zipping the coat has required my help… until last month when everything finally clicked (err… zipped!)
Next goal: quit sucking her thumb… check with me in a year to see if we've made progress!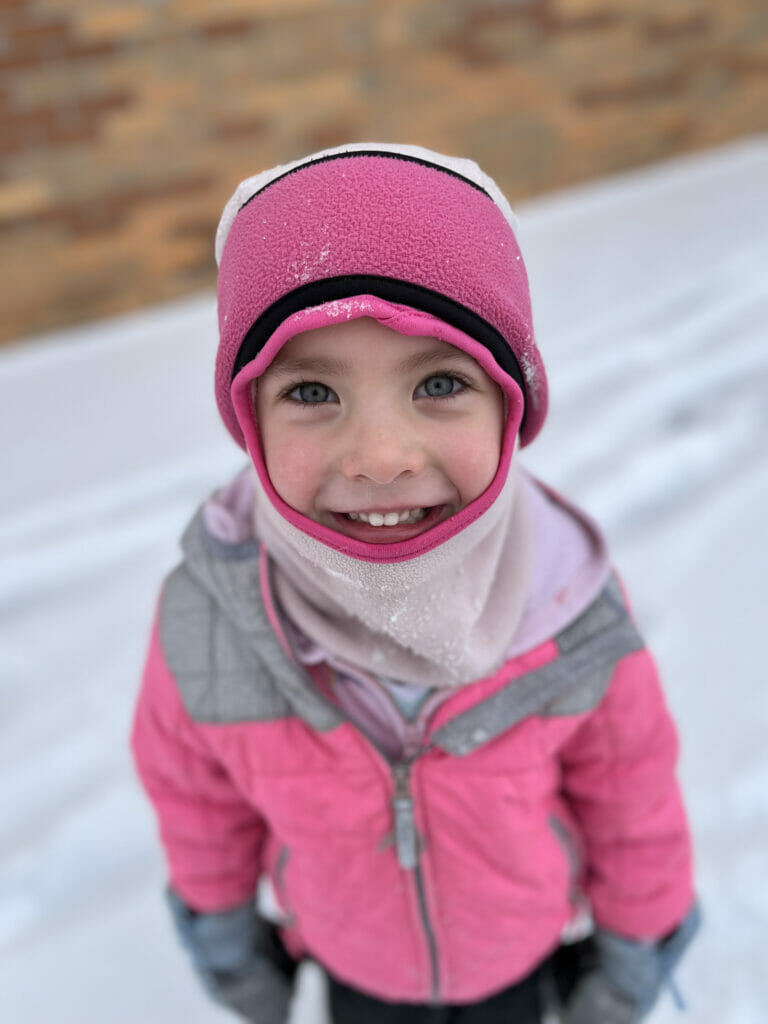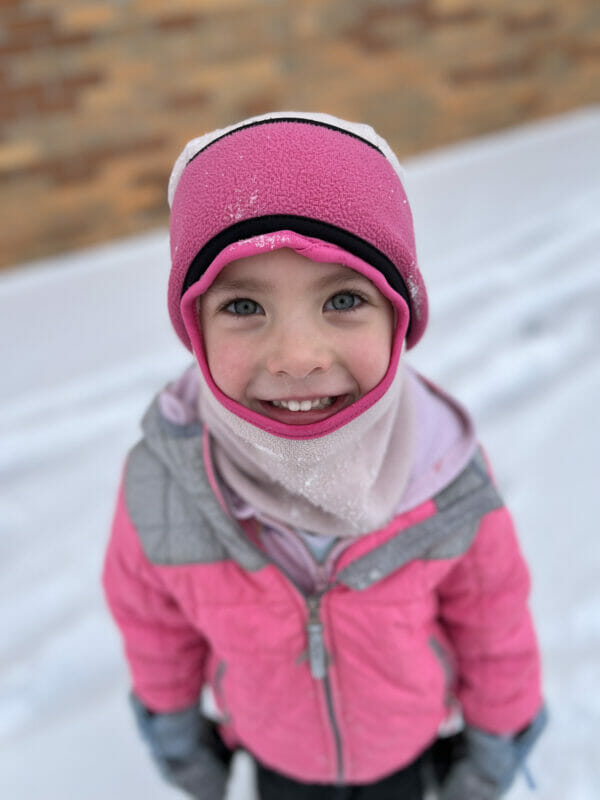 FAVORITE ROUTINE = Hushing the House
A few weeks ago, I shared one of my most favorite routines (especially during fall and winter months)… I call it "Hushing the house".
After dinner, we clean up the kitchen, pick up the entire house, turn off the bright overhead lights, turn on a few small lamps, and enjoy quiet evenings at home together.
Mid-January through mid-March are the quietest months of the year for our family. The holidays are over, we can't do yard work yet, we almost never do any house projects this time of year, and we really don't have much on our calendar in terms of extra activities.
It's a wonderful break, and we've taken advantage of the downtime by doing dozens of puzzles, playing various games, reading bags of books, playing in the snow, and enjoying a few extra hours of sleep!
PAST FAVORITE = USA Pan Bakeware
It's been 3 years since I first introduced the USA Pan bakeware here on the blog… I honestly think I'm an even bigger advocate for this amazing bakeware now!
My collection of USA Pans continues to grow each year, and I haven't been disappointed yet.
The pieces are so solid, everything cooks evenly, nothing sticks (NOTHING!), and they wash up so well.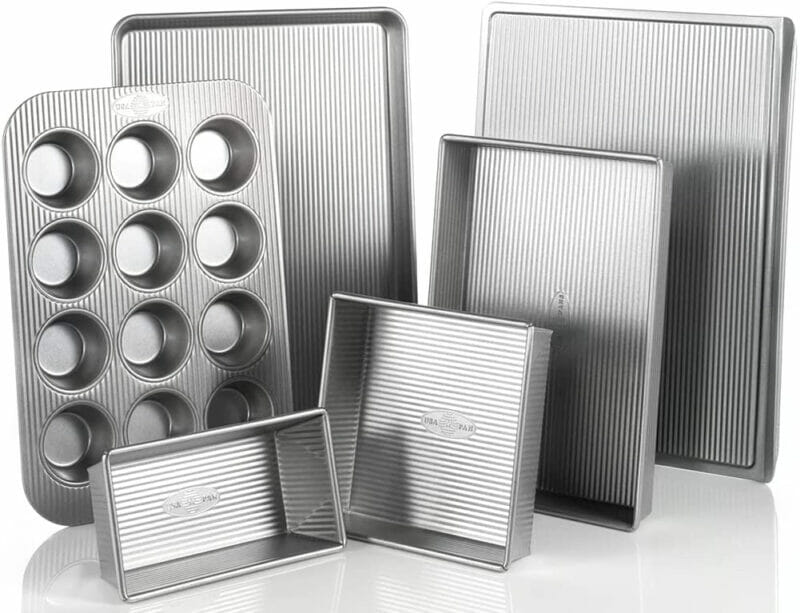 ---
FAVORITE BOOK = The Things We Couldn't Say
I briefly mentioned I was reading The Things We Couldn't Say in last week's email (I got so many questions and emails regarding this book) and now that I'm finished, I feel like I want to re-read again.
There were so many details to process, I think I will get even more out of it the next time I read.
It's SUCH a good book (in the way a really sad book is good) and a wonderful testimony to God's faithfulness in the midst of adversities (a relevant concept for today's culture.)
Here's the description on the inside cover: Things We Couldn't Say is the true story of Diet Eman, a young Dutch woman, who, with her fiance, Hein Sietsma, risked everything to rescue imperiled Jews in Nazi-occupied Holland during World War II. Throughout the years that Diet and Hein aided the Resistance — work that would cost Diet her freedom and Hein his life — their courageous effort ultimately saved hundreds of Dutch Jews.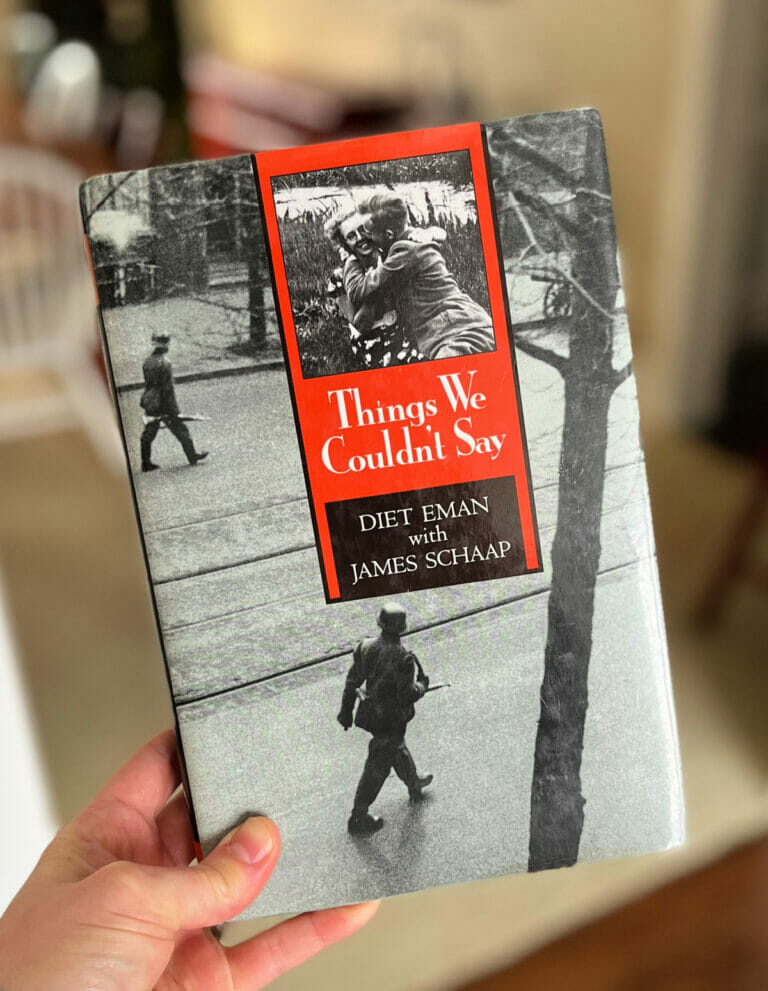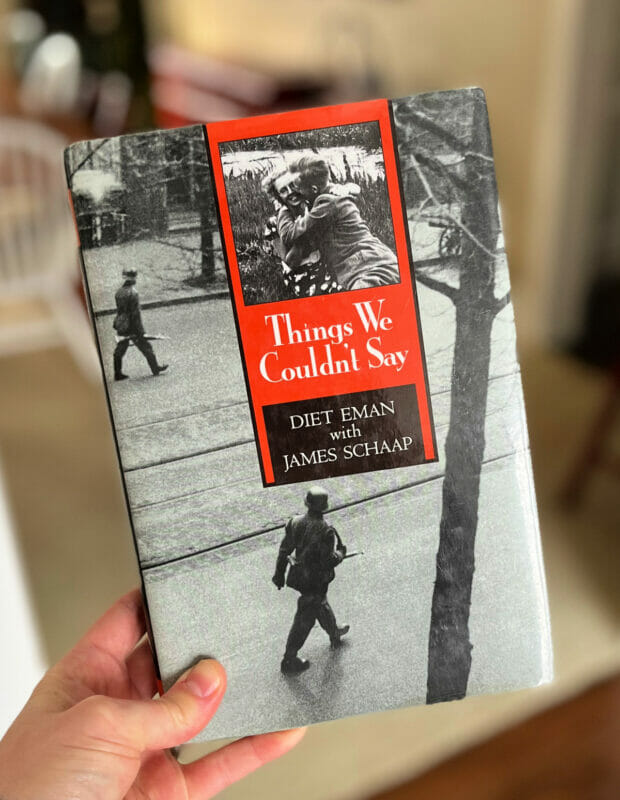 ---
FAVORITE FAMILY ACTIVITY = Puzzles
Since the start of the new year, our family has completed dozens of puzzles (some of which were fairly tricky). We've had a "puzzle table" (an extra folding table) permanently set up since Christmas break, and it will probably stay up until spring hits.
James enjoys puzzles more than the other kiddos (Dave and I enjoy them too) but everyone is usually willing to participate. It's also interesting how often I find one or 2 kids just hanging out at the puzzle table, trying to find a few pieces before they go do something else.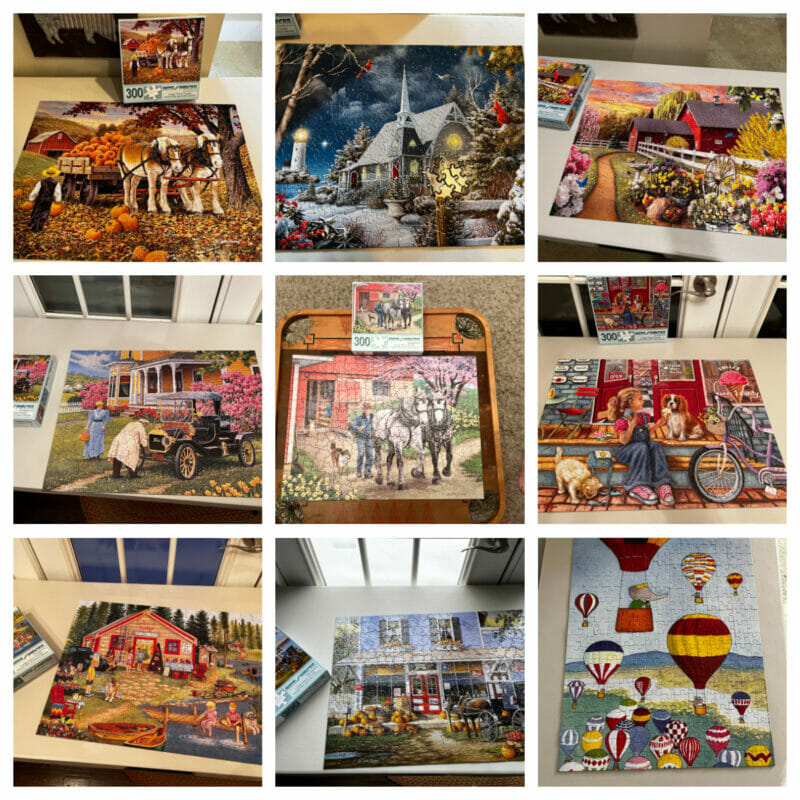 FAVORITE HOBBY = Playing the Piano
I've enjoyed playing the piano more over the last 2 years (probably because I don't have napping kids anymore) and have dusted off many of my old books and sheet music… although I'm not nearly as good as I was back in high school.
Nora is also getting better and I found a couple of duet books for a young pianist + adult. Even though she pretends not to enjoy playing the duets with me, she willingly does it and I'm pretty sure she doesn't hate it. I'll take that as a parenting win!
FAVORITE RECIPE = Hearty Ham & Potato Soup
Last week, I made this delicious soup for the first time this winter… everyone has requested I make it again soon!
It's an easy, delicious, frugal meal that really fills you up (and tastes amazing as leftovers).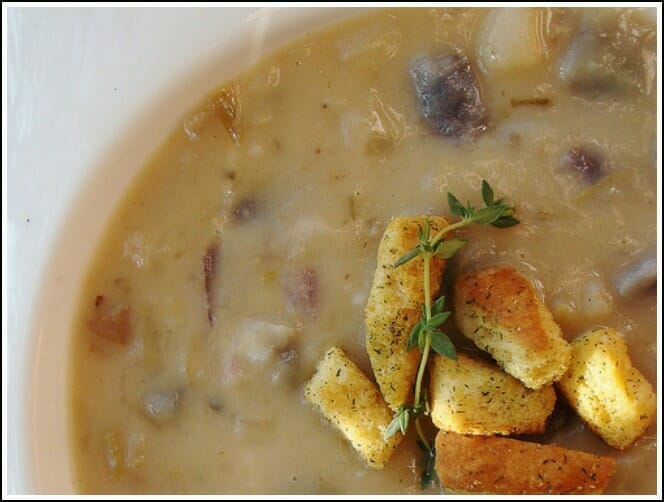 FAVORITE ARCHIVED POST = 6 Ways I Simplify My Life
This post actually popped up recently on Google when I searched for something else. I did a double-take because I thought I recognized the cute kids in the picture! ☺️
I hesitated for a second before clicking on the post… after all, I wrote it almost 5 years ago (which feels like a lifetime) and I wasn't sure I'd still agree with what I wrote back then.
However, after reading through the archived post, I was pleasantly surprised that I still stand by every single one of my 6 ways to simplify…
If you're searching for more ideas to simplify your current stage of life, I hope a few of my tips will help!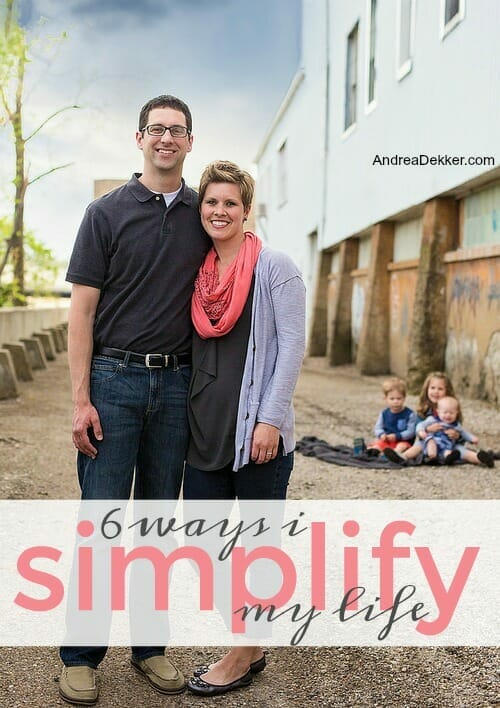 ---
That's all for this month. 😆
Scroll through all my Favorite Things posts HERE and feel free to share YOUR favorites in the comments below!