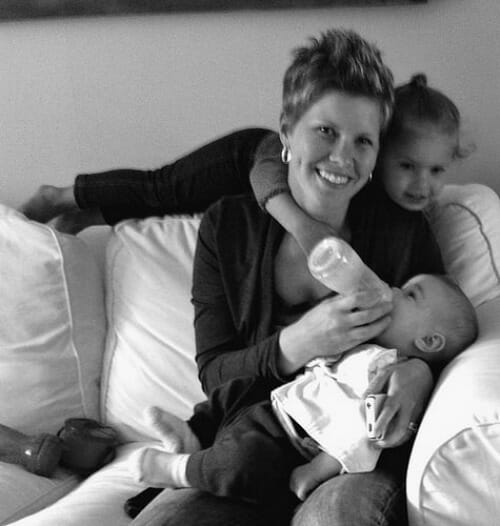 One of my greatest strengths (at least in my opinion) is that I am generally a very confident person. I realize this may be perceived as a weakness by some — especially if it manifests into "cockiness". But for the most part, I consider it a strength.
I've always known what I wanted, done what I needed to do to get there, made quick (yet thought-out) decisions to reach my goals, and very rarely looked back or regretted a major life decision.
I know what my strengths are (and also what my weaknesses are) and I tend to focus more on growing and developing the strengths than worrying about my weaknesses.
Because of this, I don't second-guess myself often, I don't dilly-dally over decision making, I don't regularly change my mind once I've made my decision, and I rarely worry about what other people might think of me.
This attitude has served me well in the types of jobs and other life roles I've had — and if you ask Dave, he'll say that my confidence is one of the qualities that first attracted him to me (and yes, I was CONFIDENT he was right for me before he even asked me out!) 🙂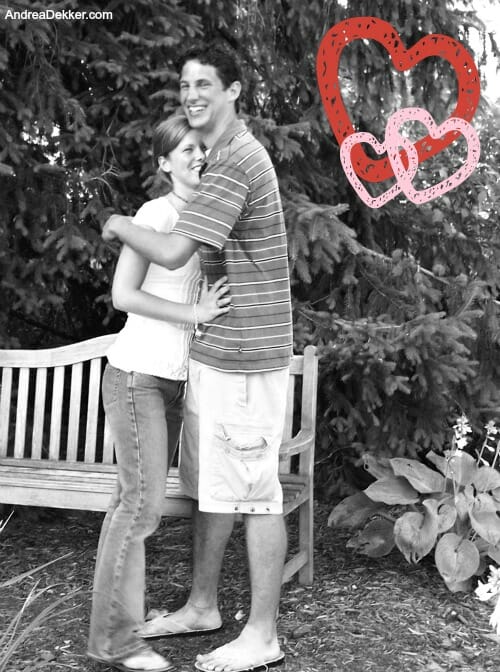 HOWEVER, when it came to parenting and becoming a mother for the very first time, confidence was nowhere in my vocabulary.
I knew that I didn't know anything about parenting, and figured I needed to do quite a bit of learning before the baby arrived. This way, I'd be fully prepared, 100% ready to go, and completely confident in my abilities when it was time to put my "mother hat" on.
Of course, I didn't realize at the time that it is literally impossible to be fully prepared for a new baby (especially a first baby). And then there's the teeny-tiny fact that SO much of what we "learn" as first-time parents comes naturally after a little experience.
Yeah, no one told me that!
I tend to "take a back seat" when I know I'm not particularly skilled in a certain area, so I decided that since I didn't know much about parenting, I would rely on advice from everyone else.
BIG MISTAKE!
I drove myself absolutely bonkers trying to implement the conflicting advice from every single parenting book, well-meaning family member and friend, and everything the doctors and other "experts" suggested.
And because I felt like I just wasn't "learning" what I needed to know, I never allowed myself to find confidence in my own mother's skin for almost 2 years after Nora was born.
I would think, "my friend's suggestion isn't working for us; I must be doing something wrong." Or "this expert said to do it this way, but it's just not working; why can't I figure out how to do it the right way?"
When instead, I should have been saying, "this didn't work for us, let me try something else."
I have always been a relatively quick learner, and once taught, I can quickly and easily implement what I learned with little error. So, for my entire life before kids, I fared quite well. I listened to my parents, my teachers, my coaches, and my bosses. I studied and practiced and read and did what I was told — and everyone said "good job!"
I KNEW when I didn't know everything… and I KNEW how to take instructions until I learned what I needed to know. At that point, I was confident enough to go out on my own and implement what I had learned (via household chores, academic exams, athletic events, job performance, etc.)
So when it came to mothering, I figured I just wasn't learning it correctly. I just wasn't reading enough or taking enough advice. I just wasn't getting it.
I.
I.
I.
But I was not the problem (at least not my ability to "learn motherhood").
The problem was that for the first time in my life, I was SO worried about what everyone else thought was right for me and my baby.
I was worried about what people thought of me as a mom (and why my kid literally screamed ALLLLL the time).
I was second-guessing every decision I made and beating myself up over every failed attempt (and there were lots of failed attempts).
I was unable to exude any confidence in my own abilities.
Yes, even now, looking back and writing about it, I realize how ridiculously stupid this sounds to be so worried about what everyone else thought of my life (especially someone like me who normally isn't concerned about that).
But I guess that's what parenthood can do to some people 🙂
Obviously, I still have TONS to learn about parenting and motherhood and raising little people… but I'm also confident enough to move forward each day, to keep trying new things, and to not get completely frustrated when something doesn't work for us (even if it did work for a bunch of other people).
I know that when the new baby comes, as Nora and Simon grow, and as our family goes through different phases, I will continually experience periods of newness, self-doubt, and uncertainty.
But my hope is that in those times, I will be able to more quickly come to the realization that the books and the experts will never know my children, my family, and my needs as well as I do.
I think that if I could have 'learned' anything before having kids, THAT would have been it. However, I also know that 500 people could have told me that exact statement and I most likely still wouldn't have believed it until I actually lived it and learned from my own personal experience.
So if you're a soon-to-be new parent, it's totally OK if you think I'm nuts. It's OK if you think the books have all the answers for you. And it's OK if you call and text your mom and your sister and your friends 10 times a day asking every single question about every single thing you're unsure of.
However, please also know that it's OK to have confidence in your own ability as a parent and it's OK to do what you think is right, even if others say it's not (and even if it's actually not right in the end.)
And if you're a seasoned parent, it's still OK not to know everything, it's OK to be wrong, and it's OK to give advice to new parents (just make sure you say "This worked for me, it might not work for you.")
I think parenting is just one of those things we need to learn as we go — which, in my Type A opinion, totally stinks because I really just want to be so good at it 🙂