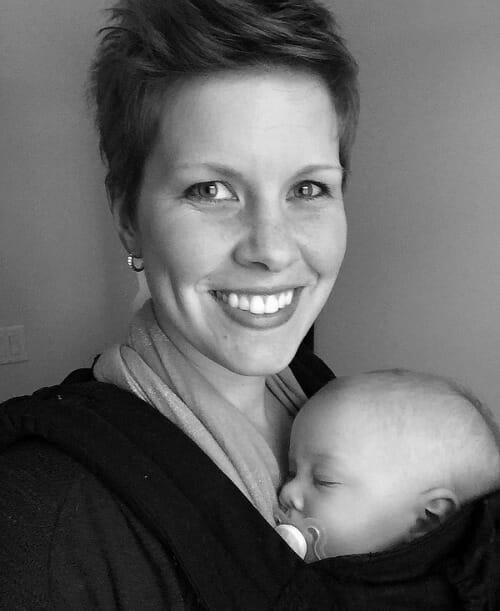 The other day, after a ridiculously long conversation with Nora, filled with lots of "whys?", I started thinking about all the things I've NEVER done.
Obviously, there are hundreds and thousands of random things I've never done — skydive, visit every continent, get a tattoo, eat worms, ride in a police car, etc. etc. (can you just imagine this conversation with Nora!)
However, there are also a handful of VERY normal things that I've apparently never done… and I thought it might be a fun post to share. I'm sure there are more… but for today, here are 10 very normal things I've never done (with a bonus "almost never" thrown in at the end.)
1. Taken the Subway
Considering the fact that I would probably have to drive 2-3 hours to even find a Subway station, this might not be that crazy… but even on vacation, I've never needed to use the subway (at least not that I can remember).
I'm so thankful that where we live, I can walk to most of the places I need to go (when the weather is nice).
2. Lived in an apartment, condo, mobile home, etc.
Aside from 2 years in the dorms at college, I've never lived in anything but a single-family home. Before college, I lived in my parent's home, after college, Dave and I got married and bought our first house.
Although I love being a home-owner, there have been times when I've wondered what it might have been like to live in more of an apartment setting. Dave and I have also talked about how it might have been fun to live in a mobile home for a couple of years… maybe when we retire 🙂
3. Smoked
Considering the fact that several of my friends smoked occasionally, I'm pretty amazed that this one makes my list.
I've never even had so much as one puff of a cigarette or cigar — although I do love the smell of cigar smoke!
4. Pulled an all-nighter
I really never even came close to pulling an all-nighter in high school or college. And even as an adult, the closest I've ever come is when Nora was a baby and refused to sleep. I would sit or lay with her nodding off as she squirmed and cried.
5. Used a laundromat or dry cleaning service
As I mentioned above, I've basically always lived in a house — either my parent's house or my own house — so I've always had access to "free" laundry.
I did live in the dorms for 2 years of college, but they had free laundry facilities as well.
As far as dry cleaning… I try never to buy anything that needs to be dry cleaned, and even if it does, I just wash it myself!
6. Used an ATM machine
I still can't believe that I've never used an ATM machine — but I am 100% positive I never have. We use credit cards and gift cards for almost everything we buy and I do much of my shopping online, so I rarely need cash.
My Craigslist purchases are about the only thing I pay cash for — and I go to the bank so often anyway that I'll just cash a check every now and then instead of depositing it. That way, I always have a little cash at home for a bargain Craigslist find!
7. Used a porta-potty
Dave was shocked when I told him this last week — but it's true. I HAVE been inside a porta-potty for Nora, but I have personally never used one. I have gone to the bathroom on an airplane once or twice.
8. Had surgery
I'm thankful that I can put this on my list of "nevers"… and actually, aside from having my 3 children, I've never needed to be hospitalized for anything either.
As some of you might remember, I broke my toe this summer, but besides that I have also NEVER broken or sprained anything before (pretty amazing since I was a 3-sport high-school athlete and a 2-sport college athlete)!
9. Played the lotto
I've always thought it would be fun to buy a lotto ticket, but I know how bad the odds are, so I've just never done it.
10. Had a cup of coffee
Yes, you read that correctly. I have NEVER EVER had a cup of coffee!
I have had hot chocolate before, and I tried really hard to like tea after we first got married — but in general, I really don't like hot beverages. Give me a glass of ice water, milk, or Dr. Pepper and I will be a happy camper.
BONUS: I've (almost) never missed a day of school for being sick!

I missed the first day of 2nd grade because I was recovering from the Chicken Pox — other than that, I never missed a day of school (preschool through 12th grade) for being sick!
UPDATE
After reading some of the comments, I had to update this post to share that I've NEVER read a Harry Potter book or watched any of the Star Wars movies.
.
So there you have it — possibly more information than you care to know about me, but hopefully a fun post.
Do you have any fun, silly, or unusual "nevers"?