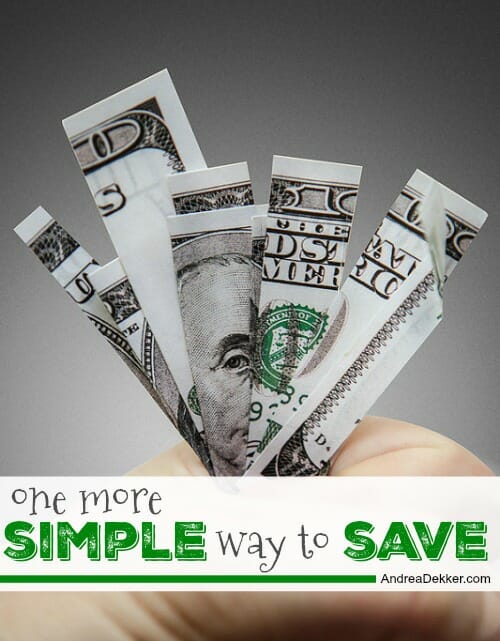 A few years ago, I shared one of my simplest tips to save money on every purchase by taking 1 minute to quickly look over my receipt before I leave the store.
I still do this every time I buy anything (especially groceries) and I'm always amazed how many mistakes and overcharges I catch on a monthly basis. In fact, just last week I found almost $5 of overcharges on my grocery receipt; and the week before that I was refunded almost $8 after I noticed a certain item didn't ring up Buy-One-Get-One-Free like it was advertized.
It's amazing how much money I save each year by simply checking my receipt each time I shop.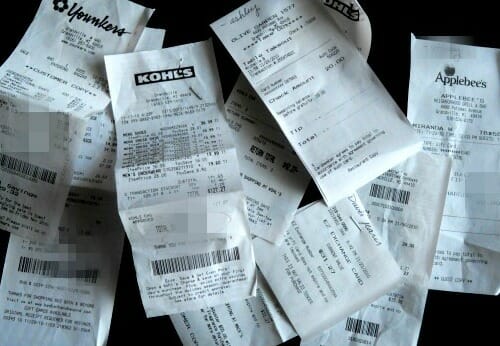 One other thing I do every time I buy anything is mentally add up how much I'm spending so I know approximately how much my bill should be.
I don't do this when I'm buying huge amounts of groceries — but everything else is mentally calculated (with any coupons, discounts, and tax) before I checkout. This way, I know approximately what the total should be and I can question the cashier if the sales total seems off.
A few examples from the past month:
I stopped by Target to use a $5 Off Any Purchase coupon. My goal was to spend at least $5, but not much more. I found 2 pairs of leggings for Nora for $2.49 each and then bought 2 suckers for Nora and Simon. I knew the after-coupon-total was going to be less than $1 (even with tax) so when she said my total was almost $4, I immediately paused and looked at her computer screen. I noticed she had accidentally scanned 3 pairs of leggings instead of 2, and once she removed the extra pair, my total came in at less than $1 like I expected.
Similarly, we ordered pizza last week when we had my family over for dinner. I had a coupon and there was a sale, but I had mentally calculated that even with tax, the total would be less than $17. When the girl asked me for $19.63, I almost just handed over my $20 bill… but then I paused and said, I think it should be less than $17. She punched it in again and then asked for $16.96.
I used 2 freebie coupons to order Christmas gifts from Shutterfly last week… and I ALMOST clicked "submit" to make my purchase without noticing the total. However, once I realized my total was $23 (for 2 "free" items) I quickly went back to review my shopping cart. Apparently I had selected one item that wasn't covered under the free offer and would have paid full price. Thankfully, I caught my error in time and was able to get both freebie items for only the $6 shipping fee.
It's honestly amazing how many times I catch small overcharges when I'm prepared and have a rough estimate of how much my bill should come to.
As I mentioned above, I do NOT do this when I get a cart full of groceries, but I DO thoroughly look over my receipt before I leave the store, and I usually catch any mistakes or overages at that time.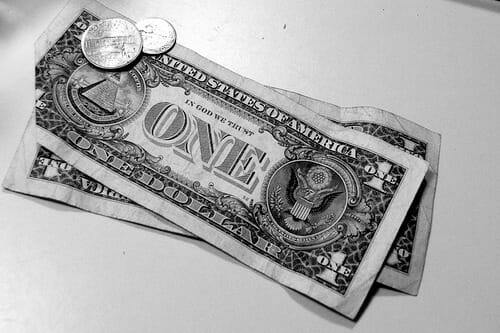 It really adds up!
It might not seem like a big deal to lose out on a few bucks here and there, but it really does add up over time.
In my 3 examples above, I saved myself about $23 just by paying attention. If I did that every month, I would save $276 a year… and if I did that every week, I'd save an extra $1196 each year!
Not too shabby!
As you do your holiday shopping (and as you shop all year long) take a few moments to mentally calculate how much you think your total should come to and pay attention when the cashier gives you the total. You could even use the calculator on your phone to help you keep track of larger purchases.
Do you mentally calculate your totals?
If so, have you found mistakes and overcharges on a regular basis?
.