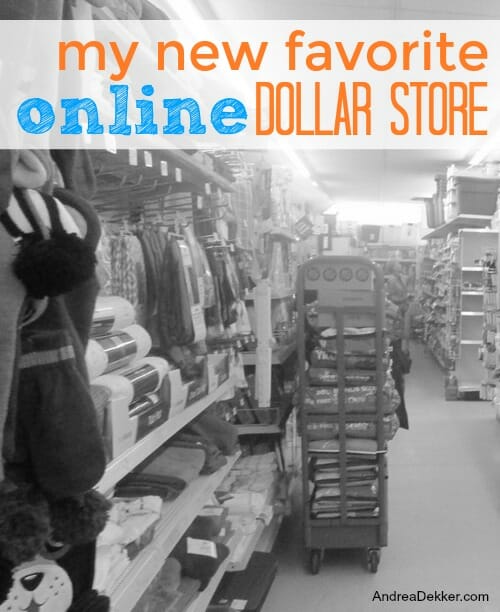 For some reason, I have always been fascinated with dollar stores. Even though I generally don't love shopping, there is just something about finding so many fabulous bargains all in one place!
Certainly, not everything in our local dollar store is worth $1 to me, but over the past 10 years, I have gotten some fabulous deals on items we use every single day around our house… and I've had a lot of fun just browsing the shelves to see what they offer for $1!
Everything from goldfish crackers, stickers, and flashlights, to party plates, greeting cards, and helium balloons. I know what the best deals are at our local dollar store and it seems I can almost always find exactly what I need.
It seems I have passed my love for dollar store shopping onto my children as well. They know exactly where our local dollar store is because it's right in the middle of our regular walking route.
It's part of our routine to stop at the dollar store every few weeks, and Nora and Simon often get to pick out a special treat! Then we sit by a water fountain right outside the dollar store and eat our snacks. After our snack time, we walk home and Nora talks about EVERYTHING she saw in the dollar store and what she thinks she's going to buy the next time we visit.
It's always amazing to me how spending $1 or $2 makes the entire morning so much fun for kids!
Upgrading the everyday… right?? 🙂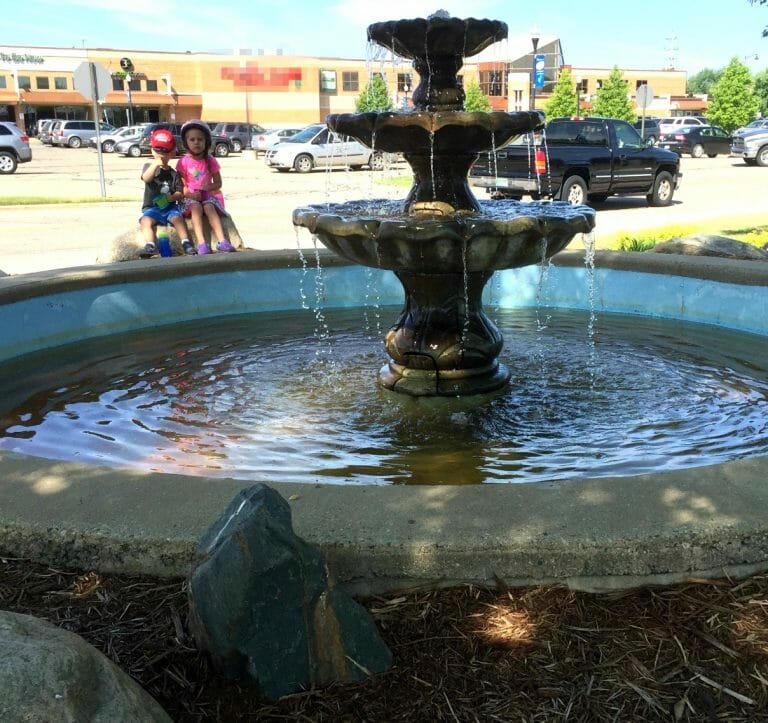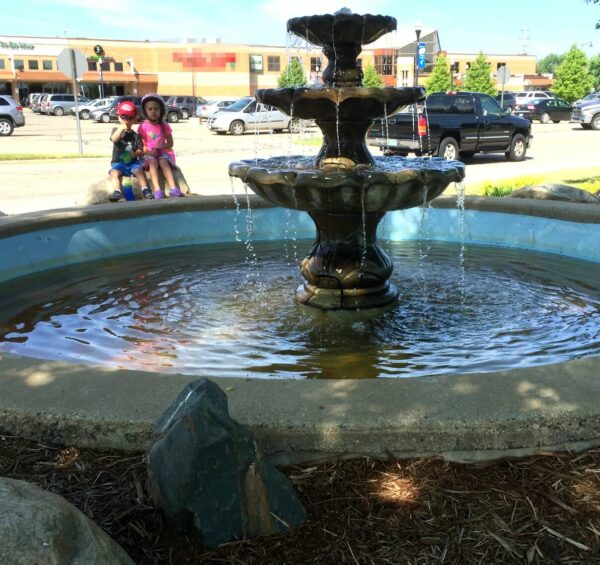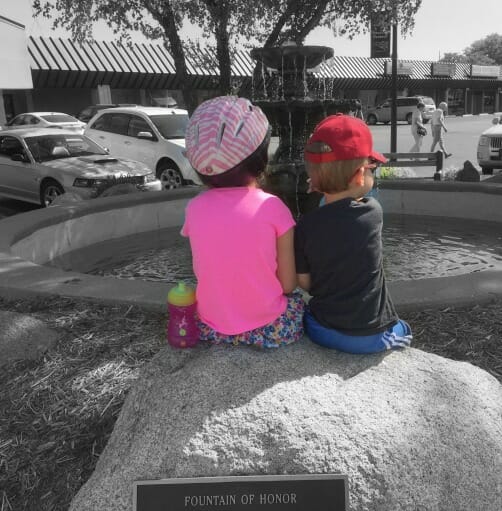 .
Anyway, a couple months ago, I was talking about our dollar store fun with one of my friends — and she introduced me to Hollar.com.
I had never heard of Hollar before, but I quickly realized that it would become one of my new favorite online shopping sites!
If you haven't heard of Hollar, it's basically an online dollar store — and WOW, do they have some amazing deals!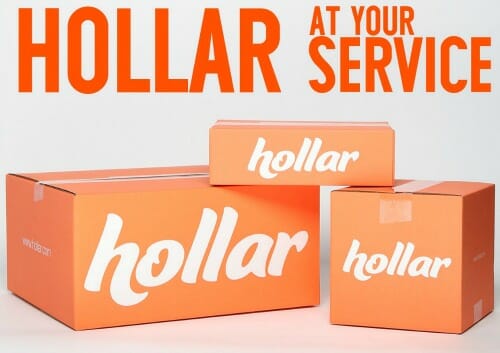 I've purchased everything from stickers, socks, flip flops, candy, and craft supplies for my kids to kitchen gadgets, stationery, electronics, and even cosmetics!
I basically got all my kid's stocking stuffers from Hollar — and I have a feeling I'll be using Hollar to purchase many of our future birthday party supplies, special treats, stocking stuffers, and traveling surprises.
.
Hollar isn't a true dollar store, in the sense that everything is exactly $1… but almost everything sold at Hollar is within the $1 and $5 price range.
The inventory changes DAILY and there are always tons of great bargains. In fact, just last weekend I got several Melissa and Doug brand toys, art projects, and craft supplies for $1 or $2 each!
I'm planning to use a few of these as birthday gifts for the kids, and the others will be tucked away for travel activities and "surprises" on a couple vacations we have planned later this year!
.
I would never spend money on these types of items if they were full price, but for $1 or $2, I really couldn't pass them up — especially since I know how much enjoyment my kids will get out of them.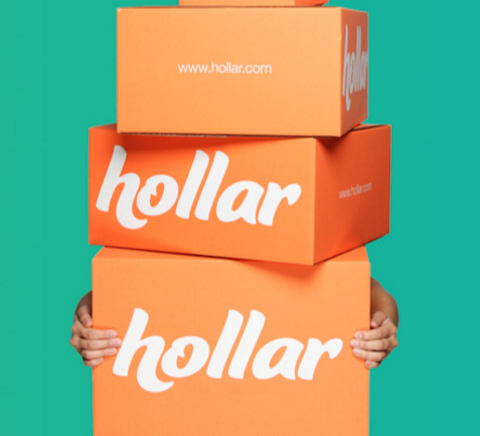 More Info About Hollar:
**NOTE: this post is NOT sponsored, but I am using my affiliate link. The information below is simply based on my personal experience using Hollar for the past couple months. This information could easily change as their business grows.
Everything sold on Hollar.com is significantly marked down — sometimes up to 95% off retail prices!
There is a $10 minimum order all the time.
Your FIRST order (of at least $10) is shipped free.
Future orders are also shipped free as long as they are over $25 (otherwise it's around $5 for shipping — so you definitely want to order $25 worth of products on future orders).
They currently only ship within the continental US, but they are working to expand this (yay Canadian friends!)
Shipping usually takes about 10 days, and there is NO rush shipping — so you need to plan ahead for gifts and party supplies.
They sell out of items VERY quickly, so if you want something, buy it right away. I've even had something sell out while I was putting other items in my shopping cart!
They get hundreds of new items every day so check back often!
They sell gift cards!!
Everything is returnable (just email support@hollar.com)
They have great customer service, in my opinion. They even offer a phone number if you want to call with questions (888-682-5119).
.
How to Shop With Hollar:
STEP 1: Create an account with Hollar.
NOTE: If you use my link to create your account, you'll get a $2 credit to use on your SECOND purchase (I have no idea why it doesn't apply to the first purchase, but it doesn't).
Also, don't create your account until you're ready to shop because for some reason, the $2 credit is time-sensitive and requires you to make your first purchase within 30 minutes of setting up your account.
STEP 2: Shop!
I usually have an idea of what I want to shop for, so I simply use their search bar (click on the small magnifying glass in the top right corner) to search for those items. It's amazing how often I find exactly what I'm looking for!
They often have coupon codes available, so I like to do a quick Google search for coupons.
NOTE: this past weekend, I used the code PUMPKIN to get 40% off ONE item. It might still work!
STEP 3: Check out
I always use PayPal to pay for my items because it's faster and easier for me then using a credit card — but they accept most major credit and debit cards as well.
They also have an App so you can shop directly from your phone (here's the one for Apple and for Android).

For those of you who hate shopping (like me) Hollar.com is just one more way you can find great deals and enjoy fun "dollar store shopping" from the comfort of your own home!
Of course, the kids and I will still visit our local dollar store every now and then, but I'm excited to have an online option now too!
Happy Shopping!
Have you used Hollar yet? What are your favorite features?