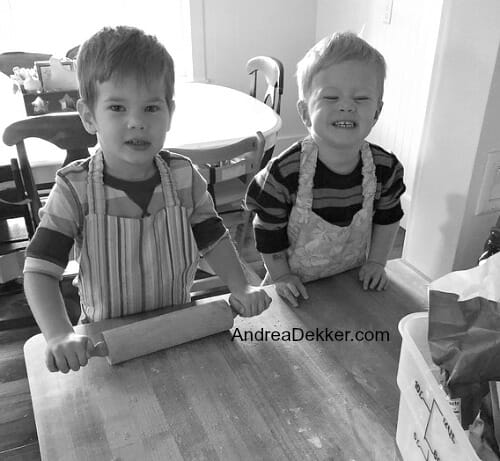 I was recently joking with a friend about how I'd love to pay someone to do all the food preparing and cleanup for me everyday — seriously, do you know how many extra hours I would gain each day!
Between meal planning, grocery shopping, food prep, feeding kids, cleaning kids up, putting the food away, cleaning up the kitchen, cleaning out the dishwasher, washing dishes, sweeping up all the crumbs (we practically need a ShopVac these days!), packing lunches, baking goodies, and cleaning up again, I wouldn't be surprised if I spend one third of my waking hours in the kitchen!
I do technically enjoy cooking and baking — but it's not nearly as enjoyable when I have a super long list of other things to do each day, and several small "helpers" who really aren't helping all that much!
Honestly, just think how much time you would have if you never had to think about buying food, preparing meals, or cleaning up your kitchen!
I realize paying a personal shopper, a personal chef, and a housekeeper probably don't all fit into our budget, and even if they did, I know I really wouldn't pay someone to do all of that for me. However, it sure is fun to dream about every it once in a while! (maybe this is why I enjoy my Blue Apron meal deliveries every month or two!)
I told Dave that before Nora turns 12, I want to go to an all-inclusive resort with our whole family (kids under 12 are often free). Then I'll get at least one week of my life where I don't need to shop for, plan, prepare, or clean up any food! 🙂
If you're up for sharing, I'd love to know what chore YOU would most like to pay someone else to do for you???