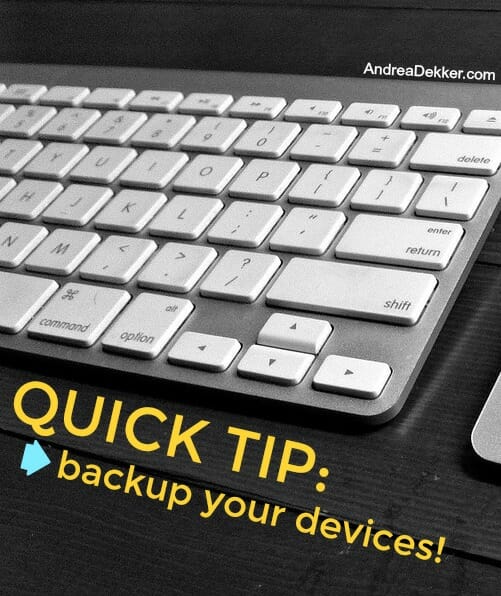 Today's post is unfortunately one of those posts ideas that came to me via personal experience. I'm hoping that by sharing my own story, it will motivate you to take action and prevent something similar from happening to you…
Now, before you start imagining the worst – let me assure you that I did NOT end up losing any data, pictures, video, information, etc.
Whew!
However, I did end up spending MANY HOURS on a bright sunny summer afternoon in the freezing cold Apple store while they manually transferred all the data from my old iPhone to the new iPhone I had planned to purchase that day.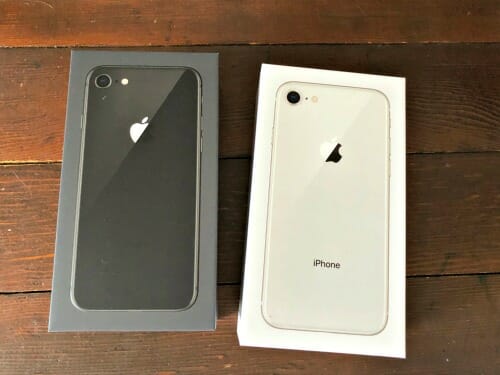 The Story:
Dave and I made plans to head to our local Apple store last week to upgrade our phones. We still had the iPhone 6 (which won't be supported anymore after this year) and my touch screen wasn't working well at all.
We did our research online, we knew exactly what phones we wanted (iPhone 8), we knew how much they would cost, and we had a good idea of trade-in value for our current phones.
We had a babysitter lined up, I got Clara down for her nap after lunch, we had afternoon snacks and activities ready for the older kids, I had dinner ready to go in the fridge, and I even had the oven set to preheat at a specific time so I could simply put dinner in the oven right when we got home.
Everything was planned perfectly!
The drive took about 25 minutes, we planned to be in the store for 60-90 minutes, and then another 25 minute drive home — getting us home just in time to put dinner in the oven and let my mom (our babysitter) head to the restaurant she and my dad had plans to eat at that night.
Once we got to the Apple Store, we had great customer service and quickly switched Dave's phone over with no issues.
Next was my phone…
We were cruising along with the transfer until the Apple employee realized my backups were somehow turned off… and nothing on my phone had been backed up for almost 7 months!
He said we could simply take my new phone and set it all up manually, but I would lose much ALL the data, photos, videos, etc. on my phone!
He suggested we do a backup in the store — but said it would probably take 40 minutes. We knew we had a little extra time, so we decided it was the best option.
However, after 40 minutes of trying to do the backup on my phone, it crashed…
.
The next option was to do a direct transfer of data from my old phone to my new phone via a computer they have in the store — however, THAT would take another 30-60 minutes!
At this point, we were already a little behind "schedule" (which is beyond frustrating for me when I worked so hard to plan ahead) AND we couldn't get a hold of my mom to ask if it was OK if we came back later (she wasn't answering her phone).
Needless to say, I was on the verge of a mini breakdown right there in the store!
I was so frustrated with myself for not realizing my backups hadn't been working for almost SEVEN months!
I was annoyed that we had wasted the past hour trying (unsuccessfully) to get my phone to back up in the store.
I was freezing cold, with a headache from the loud music, and tired of standing in the store almost 2 hours at that point.
I was getting anxious due to the lack of communication with my mom (and the fact that I knew no one could get a hold of me since neither of my phones were in service at that point).
I was worried something had happened to my mom (or one of our kids) because she ALWAYS answers her phone, or at least calls or texts us back right away.
Thankfully, Dave is always calm, level-headed, and patient (have I mentioned how much I love that man?) and he basically took over the conversation with our Apple employee and sent me out of the store with his phone to call my sister who lives just down the road from us.
I called and asked my sister to go to our house to check on my mom and kids, and then my mom called me back on Dave's phone so I could give her instructions for dinner.
The data transfer did eventually work — hallelujah — and we didn't even have to sleep in the Apple store or come back the next day! 🙂
Unfortunately, we left the Apple store SO much later than we planned that we hit major rush-hour traffic on the way home. Thankfully we got home just in time for my mom to get to the restaurant at the planned time, and our kids thought it was super fun to 'eat without mom and dad'.
The Morals Of The Story…

1. Get in the habit of regularly backing up ALL your devices.

2. Make sure you know your backups are actually working!
Honestly, we DO back up our computers very regularly on our portable hard drive… and I was under the impression that our phones backed up every time we plugged them in to charge.
This was the case with Dave's phone, but somehow, my auto-backup got switched off and never turned back on again.
How We Back Up Our Devices:
At the suggestion of some Apple-loving friends, we purchased the 1TB WD My Passport for Mac portable hard drive several years ago, and have been VERY happy with it ever since.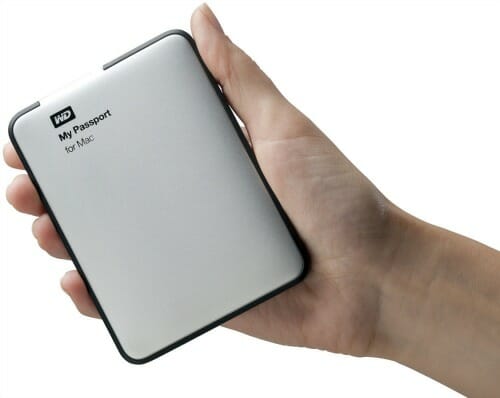 We back up BOTH our computers (via Time Machine) to this portable hard drive about once a week — which means that if anything should happen to our computers, we won't lose much if any data. I also regularly back up ALL our pictures and my digital photo albums on this hard drive (and I upload many of our pictures to Flickr as well.
Since the hard drive is relatively small, it easily fits inside our fire-proof safe, or inside our computer bag if we need to transport it.
As for our phones, they are backed up with iCloud (or so we thought!) So now, we are just paying more attention to our backups and regularly checking to make sure the backups are turned on!
We also store almost all our documents on Dropbox or Google Docs, so we don't have to worry much about losing those items.
.
Not sure how to back up your device?

Search Google or YouTube with "How to back up ________" (inserting the name/make/model of your device in the blank).

I'm certain you will find many tips, tutorials, and step-by-step videos to walk you through the process!
Do it today — make sure all your devices are backed up so you don't lose your data, pictures, videos, documents, apps, etc.
What about you — do you have any exciting backup stories or heart-wrenching loss-of-data stories?