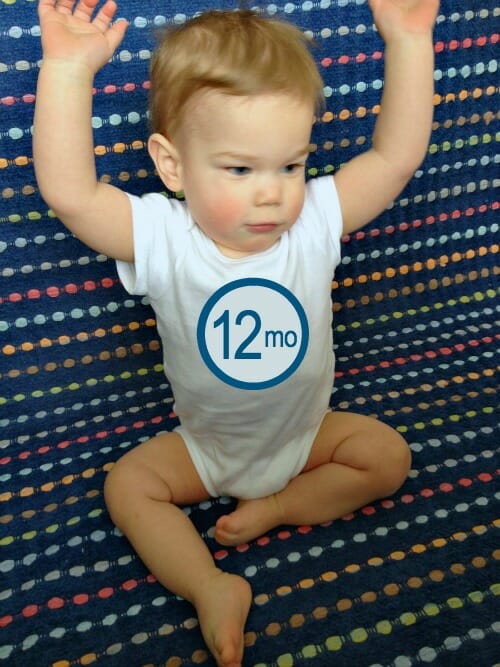 Yes, you read the title of this post correctly — Simon is a whole year old already!!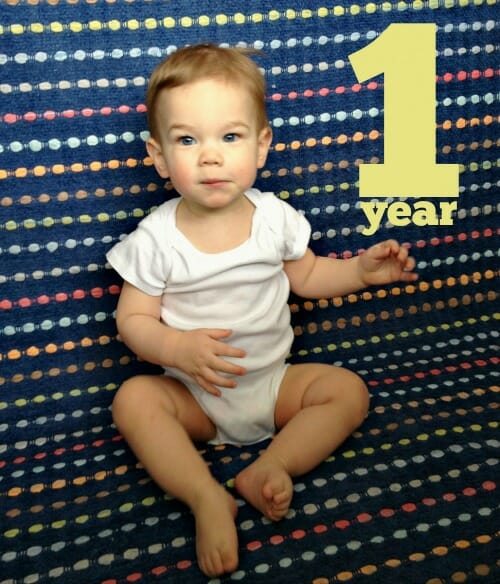 Compared to Nora's first year, I feel like Simon's first year just FLEW by — after all, wasn't it just last week when we took our squishy baby home from the hospital?
I feel like he's growing up so fast — which, in my opinion, is a really good thing!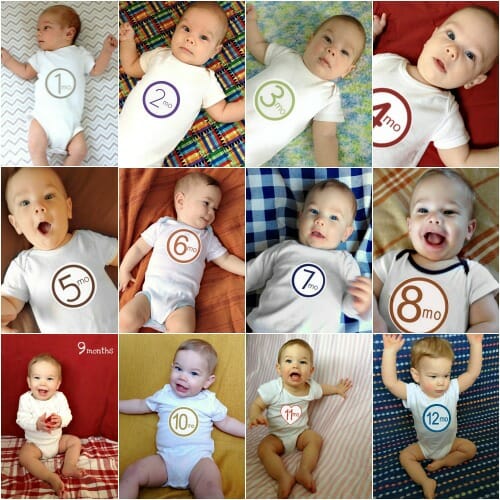 He's making some animal noises (the duck is our personal favorite — "kak kak"), trying to "talk", waving, saying "cheese", climbing all over the place, and…. walking a few steps!
(yes, he did climb up there all by himself!)
(this is his "cheese" face, not an "I'm in pain" face!)
Sometimes I feel like his good-natured personality allows me to "ignore" him more (especially since Nora requires much more of my daily attention) but then I just tell myself that he's learning valuable skills on how to play by himself 🙂
And you know what, he's REALLY good at entertaining himself for short periods of time (as good as a one year old can be, of course).
Overall, he has been a very "easy" baby — which is one of the reasons #3 is on the way so soon. We are very thankful for his usually "happy-go-lucky" personality, and have also enjoyed watching a more serious side of him develop lately.
Of course, he and Nora are still a pretty fun duo to hang out with every day. Yes, they get themselves into lots of trouble and mischief, but it has been really fabulous to watch them actually start playing together and having fun with each other!
Hopefully the fun will continue for years to come.
And yes, I'll be back next week with the details of Simon's Thomas the Train Party — courtesy of Miss Nora, the party planner (seriously, I can't wait to show you the ideas this girl has dreamed up — including HER costume for the party!) 🙂
Happy FIRST birthday, sweet Simon John!