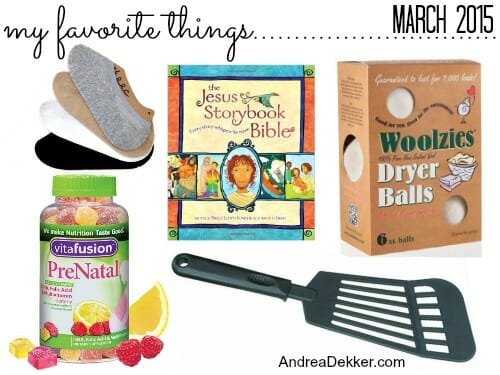 Here are a few of my favorite things for the month of March (seriously, how is it March already!) As always, be sure to check out some of my favorite things from past months.
DISCLOSURE: None of these products are sponsored in any way; however, some of the links below are affiliate links — which means that at no cost to you, I may get a VERY small commission. However, I hope you know that I'm only promoting the products below because I use them daily in my own home and life. Read my full disclosure policy for more information.
Jumbo Non-Stick Slotted Spatula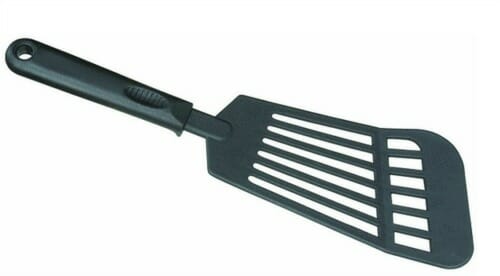 When I was registering for wedding gifts "way back when", I remember getting hung up on all the kitchen gadgets and utensils. There were SO many to choose from — so I just picked a few basics and excitedly waited for the gifts to start coming in!
Well, right off the bat, I got a whole set of non-stick utensils that were NOT on my registry. They were a no-name-brand set that felt a little flimsy compared to the much nicer Calphalon utensils I had registered for.
I'll be honest, I gave the whole set away about a month after our wedding because it was all duplicates of nicer, higher quality utensils I also received. HOWEVER, at the last minute, I decided to keep the jumbo slotted spatula that came with that cheaper set because I didn't have one like it — and I figured it might be useful.
Well, almost 9 years later, I can honestly say that I use that spatula at least 2-3 times a week (often more). It's almost always in the dishwasher, and sometimes, I take it out and wash it by hand because I want to use it before the dishwasher runs.
THAT'S how much I love this spatula!
It's the absolute perfect spatula for flipping pancakes, french toast, and omelettes (all of which we eat regularly). Also, it's only around $5 on Amazon.com!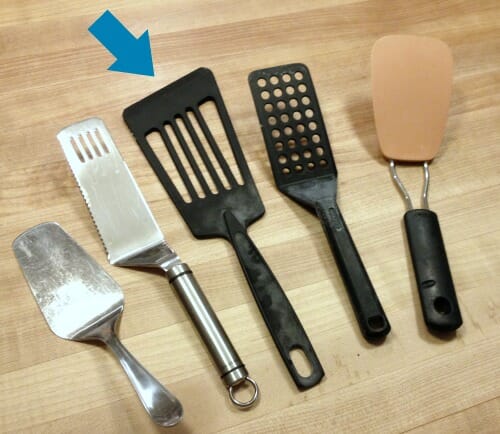 (a picture of how it compares to my other spatulas)
.
The Jesus Storybook Children's Bible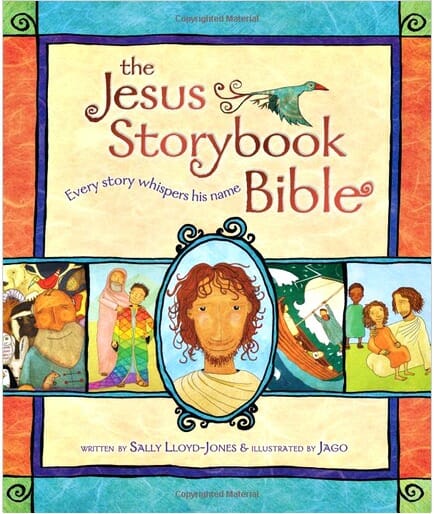 We've had The Jesus Storybook Bible for about 2 years now, but Nora is finally to the point where she is really excited about reading it, where she remembers the details of the stories, and where she can start putting different aspects of the stories together and realizing the meaning behind some of the more "vague" stories and parables.
However, even though Nora wasn't getting much out of these Bible stories in the beginning, Dave and I both agreed that WE were actually looking at these simple, well-known Bible stories in a new way after reading this author's interpretation.
I think we got 4 or 5 Children's Bibles when Nora was born (this book was not one of them) and we were dissatisfied with all of them for various reasons. After numerous recommendations from friends and family members, I purchased this one from Amazon, and we've been more than impressed with it ever since.
EVERY day, Nora begs us to "read more stories from the Bible Book" — to the point where I'm certain we've read the whole thing through numerous times.
I think this book would be an amazing baby gift (or baptism gift) or even a birthday gift for any young child. I think it would even be appropriate for young readers as they could read it themselves.
.
No-Show Socks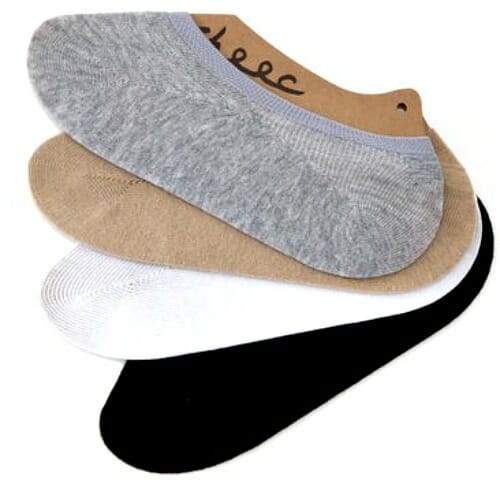 Now that spring is just around the corner (wishful thinking, maybe) and we're gearing up for a trip to Florida in a few weeks, I've been trying on my spring and summer clothes to see what will (and will not) work with my growing bump 🙂
I also ordered a couple new pairs of no-show socks to wear with flats and my Sketchers Go Walk shoes (for the record, I usually wear my Go Walk shoes without socks, but sometimes socks just feel better!)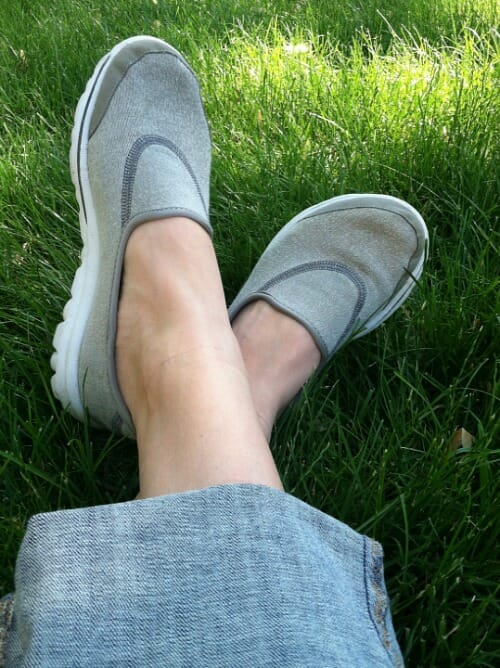 As I mentioned last week, I usually buy all our socks from the local dollar store (they have an awesome selection). However, thanks to a freebie Kohl's coupon, I ordered 4 pairs of no show socks from Kohls.com for free!
I love that these super-low socks REALLY don't show with shoes, which means I can have the comfort and warmth of socks without the tacky look!
.
Gummy Prenatal Vitamins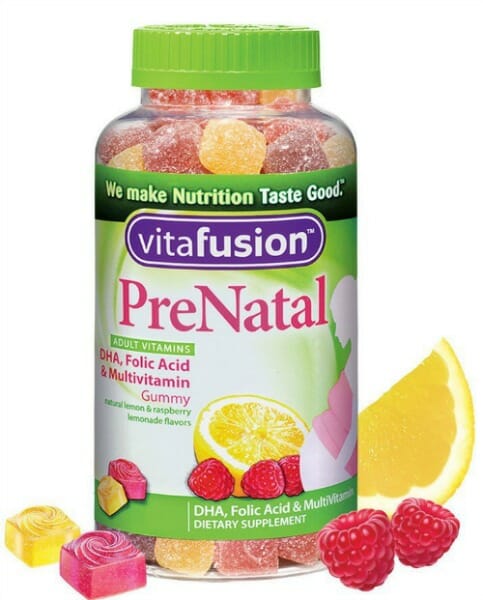 I've never been good at swallowing pills (I literally chewed all pills until high school!)
Thankfully, I've rarely ever had to take medications of any sort — until I was pregnant with Nora. For MONTHS I struggled to swallow the massive prenatal vitamins, gagging every single time, even though I was plugging my nose and drinking tons of water.
In fact, I couldn't even take the pills in the morning because otherwise I would throw up. So I'd wait until right before I went to bed, and I would literally dread taking my pill all evening long.
I know, kind of dramatic — but I really REALLY hate swallowing pills!
Thankfully, after about 5 months, I realized I could buy gummy prenatal vitamins that tasted exactly like gummy bears and (according to my doctor) were just as good as the ones I was trying to swallow each night.
So although I could get the prescription prenatal for free through our insurance, I paid for the gummy ones, and they have been worth every penny (and you know how frugal I am!)
My grocery store regularly has them on sale BOGO, so I stock up every time (it ends up being about $9 for 3 months worth of vitamins). I realize that the cost of 4 years worth of gummy vitamins (with several more months ahead of me) adds up… but like I said above, as a very frugal person, I honestly think this is a totally worth-while expense!
.
Wool Dryer Balls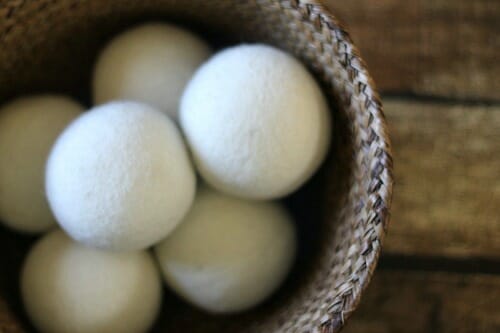 Although I have a bunch of tested "natural" ways to reduce static cling, my favorite method for the last couple of years is using wool dryer balls — mostly because it's the easiest and requires NO extra work on my part 🙂
I started using the wool dryer balls about 18 months ago and have been using them ever since. Not only do they help with static cling, they also help my clothes dry faster and seem to make towels and blankets "fluffier" because they bounce around in the dryer.
The balls just stay in the dryer at all times, they don't require any maintenance, and they are literally reusable forever (or until you lose them!)
You can add essential oils to them for smell, but I don't ever bother with this as it's just one extra step.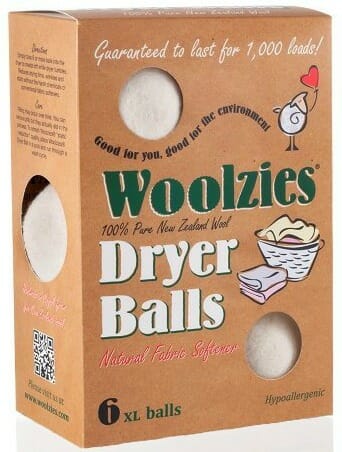 Another perk is that it's apparently really fun for little kids to dig through piles of clean laundry to find the stray laundry balls 🙂
.
That's all for me this month.
Make sure you check out my previous months' favorite things — and feel free to share some of YOUR favorite things in the comments below!