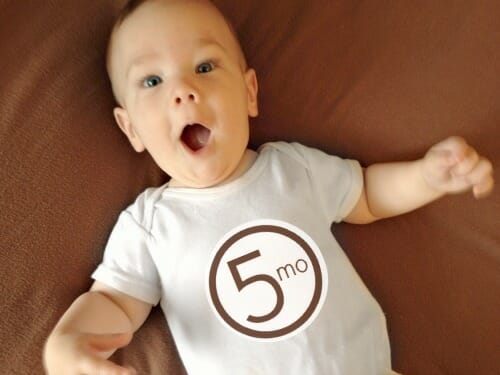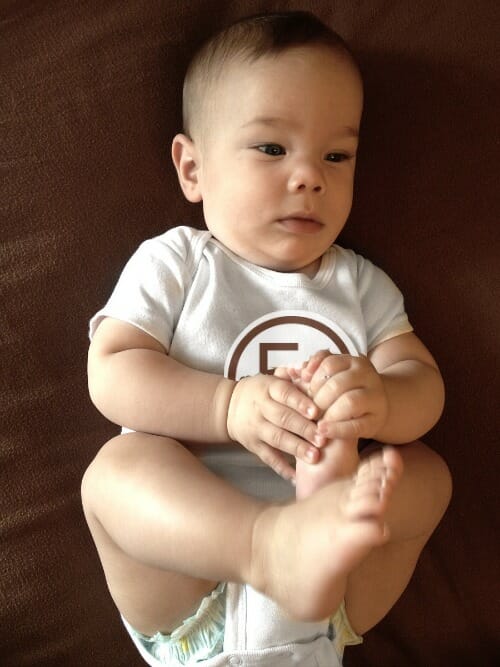 Guess who's 5 months old today!
Mr. Froggy 🙂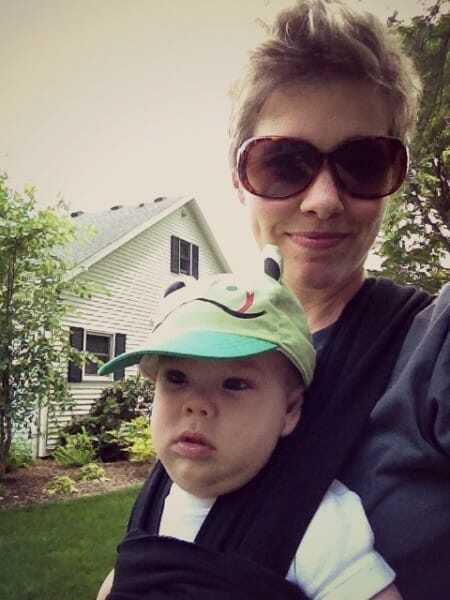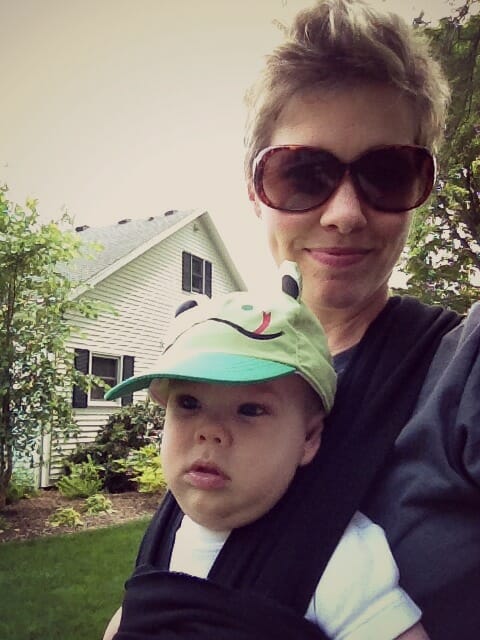 Simon is eating and sleeping like a champ! I know I don't have a lot to compare it too, but he will often sleep 12 hours at night without needing to eat. He will still wake up a couple times because he needs his pacifier, or he rolled over and can't figure out how to get comfortable again — but I'll gladly get up a few times to roll him over or pop a pacifier back in if he's going to sleep for 12 hours!
He's eating about 40 ounces a day and is often in bed by 6:30pm or earlier. I'd honestly prefer he went to bed a little later so he would sleep in longer, but I'm a morning person so I won't complain!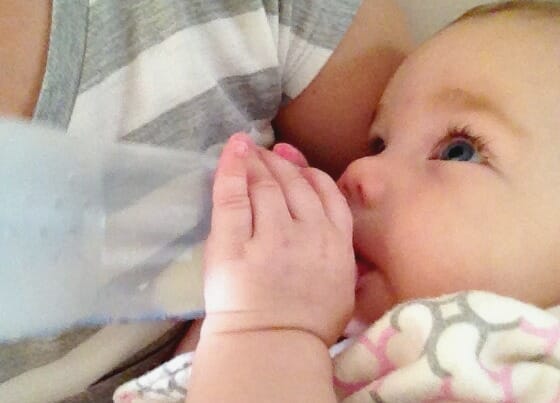 He's rolling all over the place — from front to back, back to front, left to right, etc. He's also starting to inch across the floor by doing a very awkward version of the army crawl. I know it makes life busier once they can crawl, but I LOVE the fact that they are much more independent once they can move on their own — so yes, I'm excited for him to start crawling.
He made his first beach appearance on our family vacation. He slept through most of the outing, but I did manage to get his feet in the water for a few minutes and he seemed to like it.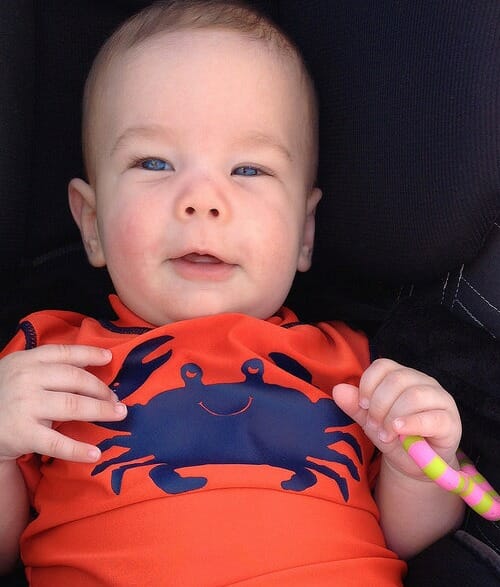 He's growing like a weed and already wearing 12-month sleepers and onesies. Thankfully, all the clothes I had ready for fall (9-12 mo.) have been working well for summer since it's been unseasonably cool here in West Michigan the past month.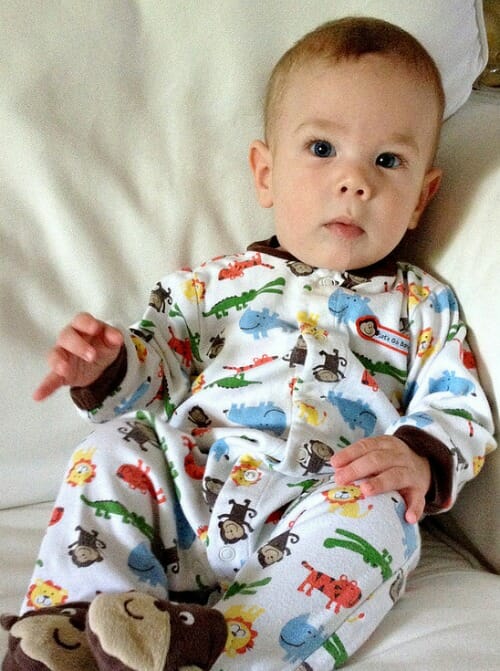 He can sit in our clip-on high chair for a little bit before his neck get's too tired and he slumps over. It's fun having BOTH my "helpers" in the kitchen with me 🙂
He "passed" his 4 mo. doctor visit and is growing well. He's already 27″ long which seems long to me since Nora was 30″ at 12 months. Maybe he will get Dave's height!
He's not clingy like Nora, but he's getting more snuggly — especially when my shirt has fun strings or loose fabric for him to grab.
He loves the stroller and is tolerating his carseat — easily falling asleep in both, which is super helpful for me.
He's still not napping great (usually three 30-minute naps a day) but since Nora's brief interest in naps is now over, the no napping doesn't bother me anymore. And remember, he sleeps at night, so life is good!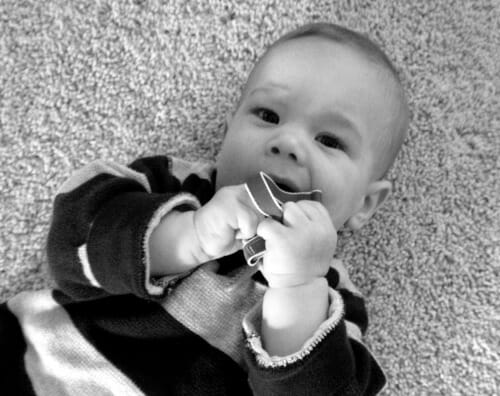 Simon is generally a pretty happy camper — and (as you can see by the pictures below) he especially loves all the attention Nora gives him 😉
Happy 5 months big guy!