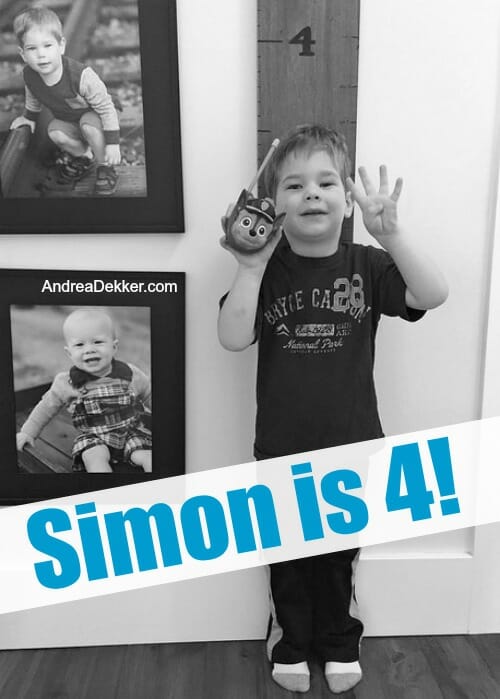 The sweetest boy around celebrated his GOLDEN birthday yesterday.
Yup, that's right… Simon is FOUR!!!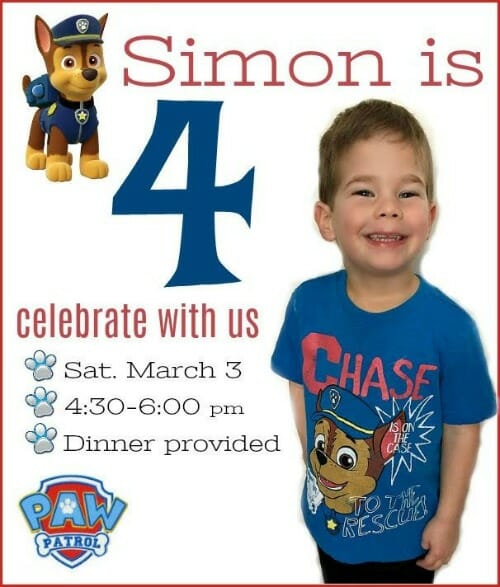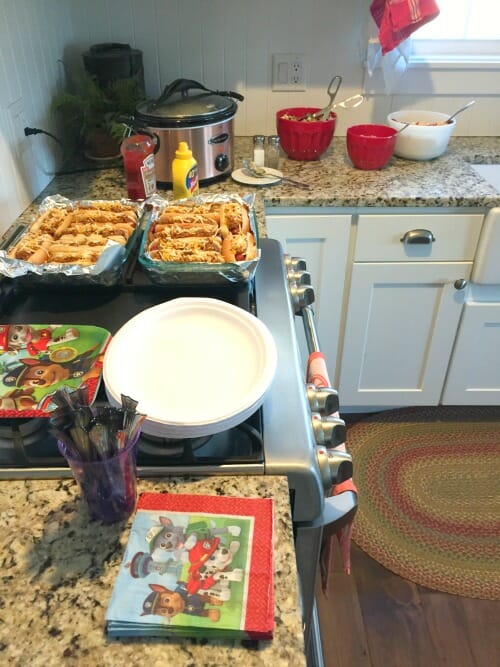 As you can probably tell from the photos above, we celebrated his special day with a Paw Patrol themed birthday party — complete with chili dogs, puppy chow, and a dog bone cake.
Nothing super fancy, but it was a hit with the birthday boy!
I'm not sure what it is, but there is something about Simon that immediately wins the hearts of almost everyone he meets.
He is SO sweet, hilariously silly, and smart as a whip. His smile is contagious — any time he gets in trouble, he immediately flashes a silly smile or cracks a joke, which makes it really hard to get mad at him.
Yes, he has his moments, and boy can he be stubborn when he wants to be… but he is also extremely kind, considerate, and compassionate.
He compliments my cooking at almost every single meal (even if it's not his favorite). He almost always gives in and lets the other sibling get their way. He shares without being asked to share. He apologizes immediately if he does something wrong.
Simon is the ideal "middle brother" — he willingly follows along with almost all of Nora's crazy ideas, he is a fantastic playmate for James, and he loves his baby sister something fierce.
My life is happier with Simon in it — I can't wait to watch my little boy grow up!
Some of my favorite Simon pictures from this past year.
Happy Golden Birthday Sweet Boy!