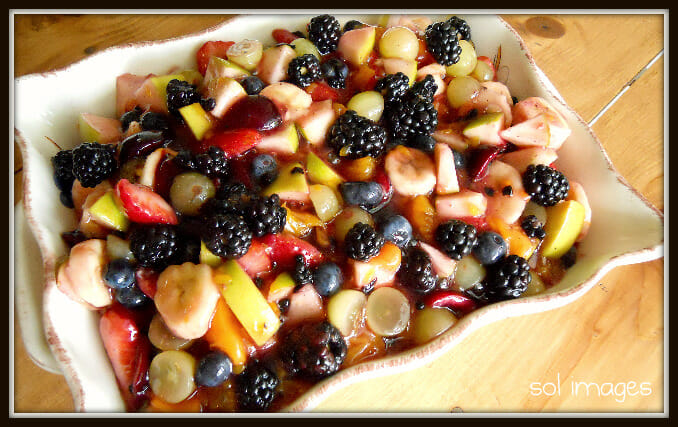 This fruit salad is simple and delicious; it's probably one of my favorites to date.
One reason I love it so much is because you really can't mess it up (I promise)! Use whatever seasonal fruits you have on hand and feel free to throw in a few frozen berries, canned fruit, or anything that's a little past its prime.
And did I mention that it only takes about 15 minutes to make?
Ingredients:
Mix and match your favorite fruits and figure about 1 cup of fruit per person.
Here are the fruits I used. Try not to start drooling!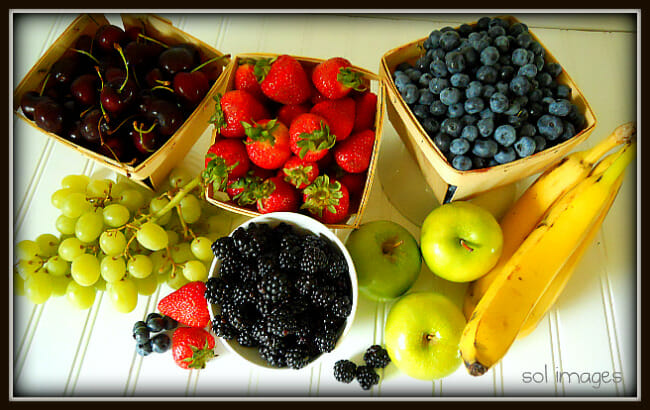 1 quart strawberries — sliced
1 pint blueberries
1 c. blackberries
1 c. sweet cherries — pitted and halved
2 c. seedless green grapes — halved
3 bananas — sliced
3 Granny Smith apples – chunked
1 15 oz. can Mandarin Oranges — drained (juices reserved)
1 21 oz. can peach pie filling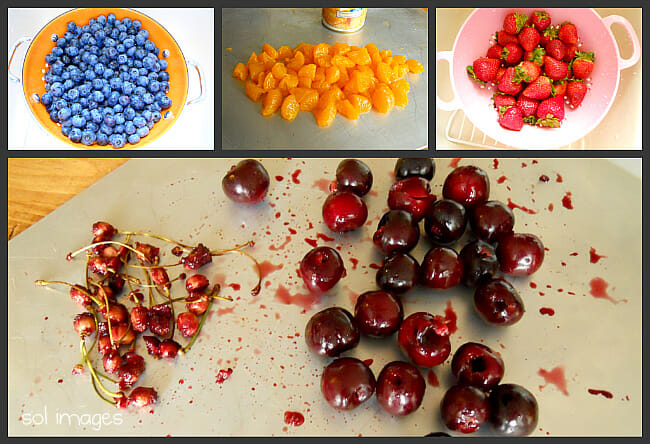 Directions:
Combine all fruit in a large bowl.
Mix Mandarin Orange juice with pie filling
Gently stir pie filling mixture into fruit.
Let mixture chill for one hour before serving.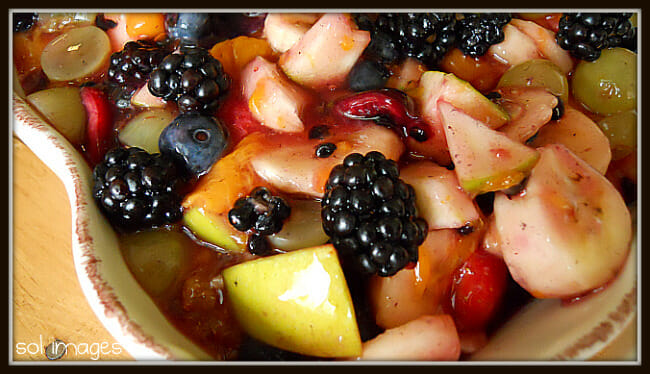 I said it was simple!
Bring this dish to your next picnic — or to the table for dinner tonight. I guarantee it won't last long!
Visit my virtual recipe box for more simple, delicious, family friendly, recipes!