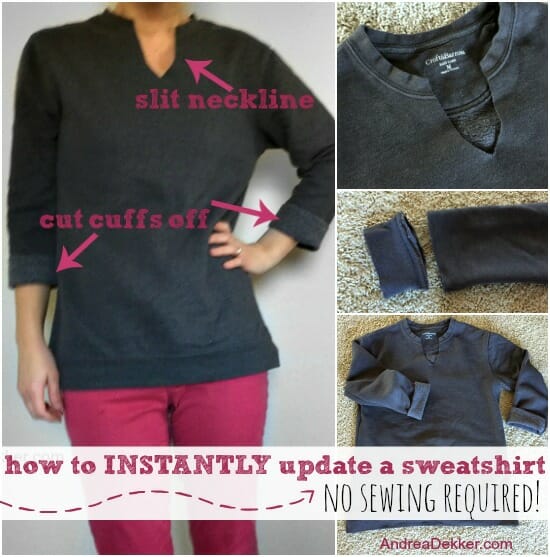 It's been 2 to 3 years since I've purchased any new spring or summer clothing for myself as I was pregnant last year, and apparently not in the mood for shopping the year before that.
So now that Spring is officially here (based on the calendar, not the chilly weather here in MI) I figured it was time to go through my closet to see what will work for the warmer weather that I hope will show up sooner than later.
I purged two bags of clothing I knew I wouldn't wear, and then headed to one of our local thrift stores on a BOGO clothing day (with an additional $5 off coupon).
I was thrilled to find several "new" items for myself — everything in the photo below was purchased for $14!! Can you tell what colors I wear!?! It's all part of my efforts to reduce decision fatigue as I blogged about yesterday!
I also altered a bunch of the clothing in my closet to make it work for me now — based on the fact that I'm no longer pregnant (yay!), I've lost a few extra pounds (double yay!), and styles have changed quite a bit in the last 2 to 3 years.
I hemmed a few skirts and dresses that weren't really long enough to be true maxi skirts and made them shorter dresses and skirts that I feel are cute.
I made a few long sleeve shirts into short sleeve shirts because I didn't like the cuffs of the long sleeve shirts
I reworked a couple of my most favorite maternity shirts so they would fit me now (and NOT look like maternity shirts!)
I slimmed down 2 pairs of flare yoga pants into capri yoga leggings
I turned 2 pairs of boot cut jeans into Bermuda shorts
I turned 2 pairs of straight leg pants into capris
I cut off the cuffs and the hood of one of my well-loved sweatshirts (I've had it since college) for a different look.
I cut off the bottom of a sweatshirt dress and cut the sleeves to be 3/4 length (it was way too short for me to actually wear it as a dress, but too long for a shirt)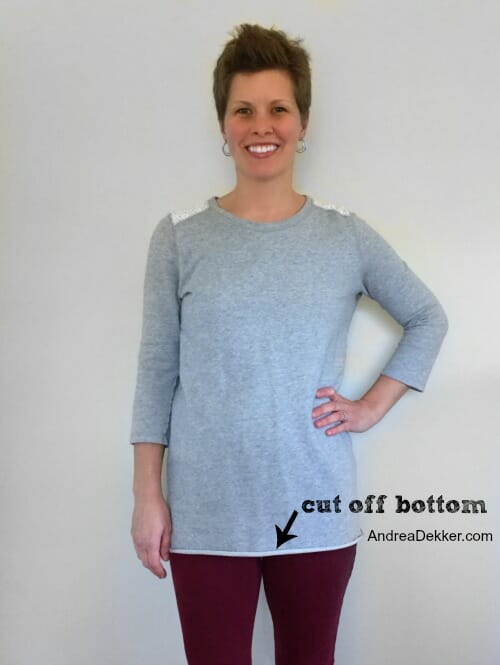 .
As I was cutting up my sweatshirts, I thought — these are SUCH simple projects that anyone could do (as long as you can use a scissors!)
There is absolutely NO sewing required, and with a few quick snips, you can give almost any sweatshirt a brand new look.
I've cut up several of my older sweatshirts — sometimes, I even seek out "new" sweatshirts from thrift stores, just so I can cup them up and make them look different once I get home! I almost always get questions and compliments when I wear my updated sweatshirts out and about.
The ideas I'm sharing in today's post are ultra-simple and require no sewing, as sweatshirt fabric won't fray. However, if you're feeling extra creative, there are so many fun ways you can alter a sweatshirt — just do a quick Pinterest search!
.
How to Instantly Update a Sweatshirt (no sewing required)…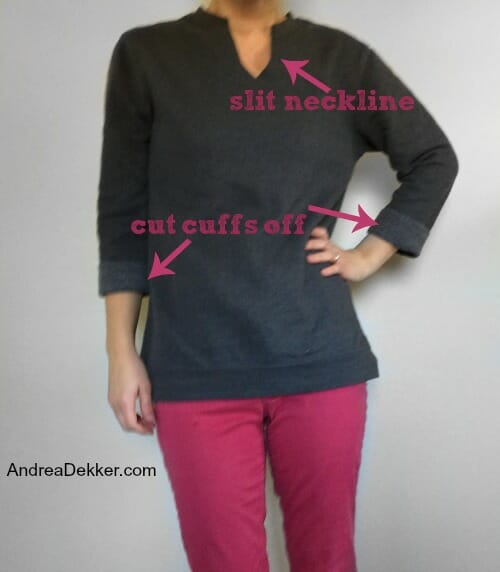 Step 1: Cut a V-slit in the neckline.
Step 2: Cut the cuffs off and roll up the sleeves a bit.
DONE!!
It's so much cuter and more tailored-looking than a traditional sweatshirt… but just as comfy!
As I mentioned above, you can also try cutting the bottom off of a longer sweatshirt. The bottom will naturally roll up giving you a much different look for about 2 minutes of work!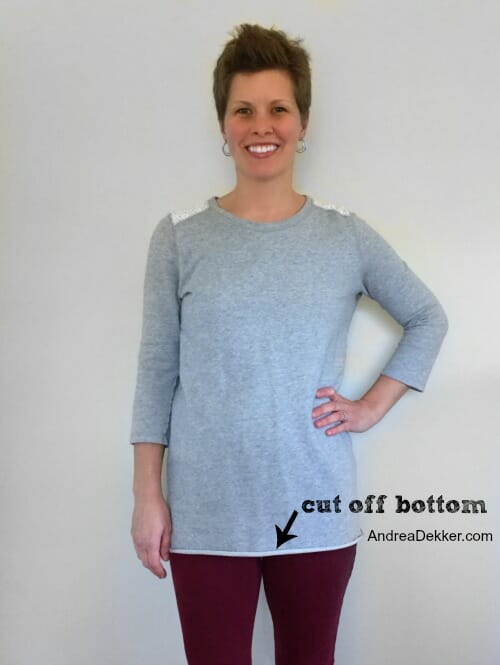 And if you want a bigger neckline, you could cut the entire hood and/or collar off the sweatshirt — you could even make it an off-the-shoulder- sweatshirt!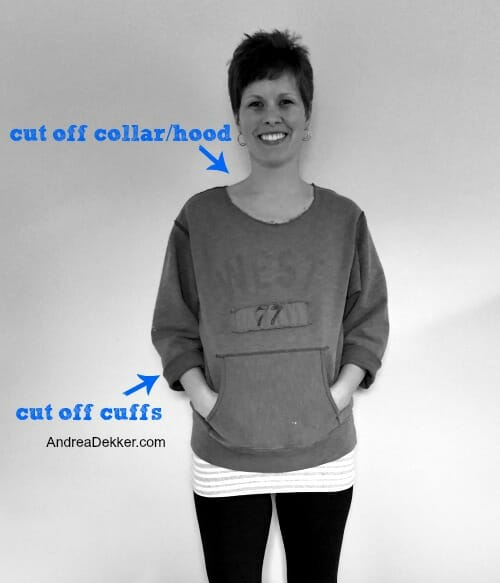 .
These cute, updated sweatshirts are perfect for pairing with capris or shorts on a cool spring or summer day — they look just as cute with a colorful scarf and a fun bag as they do with a bright tank top and yoga pants.
If you totally mess up and hate the finished look, just cut the sleeves totally off and give it to your children or grandchildren to used for dressup!
I'm so excited for my new-to-me, updated spring wardrobe.
I feel like I basically have a closet full of new clothing for less than $15, thanks to my thrift store finds, my self-altered clothing, and my updated sweatshirts!