As I mentioned earlier this week — I have kind of a crazy work schedule. Dave is also quite busy with school, coaching, student council, etc. — and then there's housework, yard work, volunteer work, and Nora!
Our home is busy — but in a good way.
Even with the best intentions to simplify and organize, life gets crazy and things don't always go according to plans.
I'm sure you can relate.
You may remember my motto for 2013 is "A Year of Ultra-Simplicity", and one of the ways Dave and I have been able to REALLY simplify our busy schedules is by implementing daily and weekly routines.
They are nothing super formal or set-in-stone, and nothing is hurt or lost if we veer slightly from our routines. However, these simple routines save us loads of time, energy, and stress.
Sound good?
Here are a few Dekker routines.
Sunday Meals:
On Sunday mornings, we almost always have cinnamon rolls. And on Sunday evenings we almost always have pizza. These two "routines" are so simple… but since we almost always eat the same foods for these two meals, I never have to waste time or energy figuring out what to eat.
If I have more time, I might make homemade pizza and cinnamon rolls from scratch. If I have less time, we'll pull a pizza from the freezer and open a can of refrigerated cinnamon rolls.
Done. No extra thought required.
Nora's Bedtime:
When Nora was only a few months old, we were told to develop some type of bedtime routine to "signify" that it is time for bed — and thus help the sleeping process. After 17 months, I'm sad to say that it hasn't helped Nora sleep any better… but it HAS helped her wind down and realize that it's time for bed (whether she sleeps or not!)
Every night, usually around 7:30ish, we start our "traditional" bedtime routine. Dave snuggles up with her on the couch and they watch an episode of Daniel Tiger or Curious George on the iPad. Then Dave gives her a bath and she enjoys splashing around for a bit. I change her diaper, put her PJ's on, feed her, and put her to bed. She almost always GOES to sleep right away — she just doesn't STAY asleep. However, we'll take what we can get at this point!
It's not a perfect system, but Nora's bedtime routine takes the guesswork out of when/how we will put her to bed. We do it roughly the same way each night and I'm hoping (praying) that we will continue to see progress in this area.
Meal Planing:
I already talked a bit about our traditional Sunday meals; however, I have a pretty simple method for planning meals throughout the rest of the week which saves me time and stress.
You can read more about how I plan our weekly meals in this post… but the general concept is that we eat certain types of food on certain days (Italian on Mondays, Breakfast on Wednesday, Mexican on Fridays, etc.).
Obviously, the world doesn't come to an end if we mix things up a bit, but by having these simple routines, my meal planning doesn't require nearly as much effort or time — hallelujah!
These are just 3 really simple routines Dave and I use on a daily and weekly basis — I could list many more, but I think you get the idea.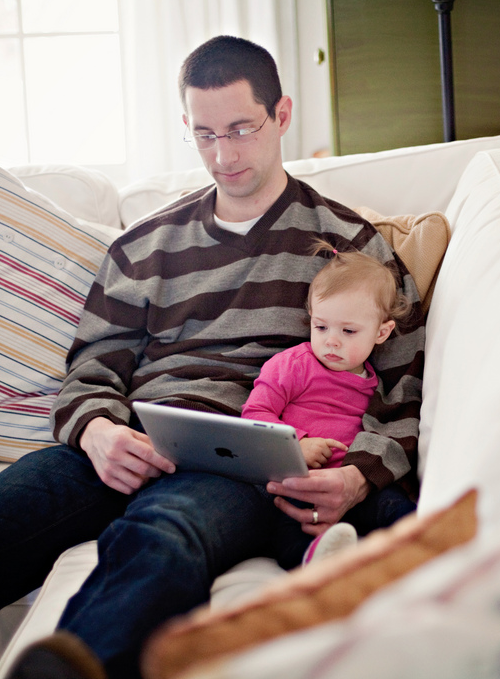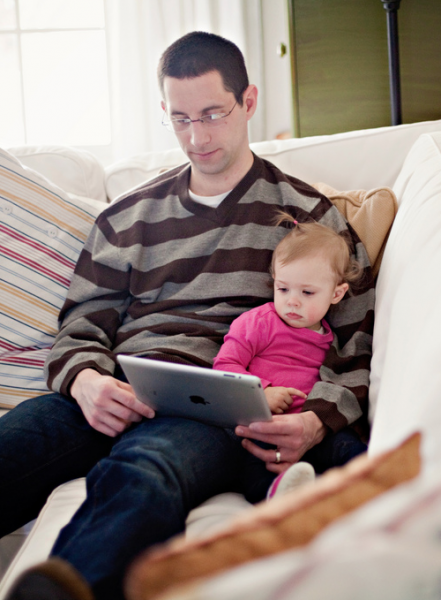 Some other "routines" or "traditions" you might implement in your home are:
Family movie night (with a specific meal or snack each time)
Babysitter night (a.k.a. date night for mom and dad!)
Taco night (kids seem to love tacos and you could make different types of tacos each time)
Sleep-in Saturdays (or Sundays) where you sleep in, stay in your PJ's, and eat a yummy brunch
Parent-child date nights (one-on-one with each kid every month — and let them pick the place)
Game night (no TV or other electronics allowed)
Pool day (if you have access to a community pool or a local gym membership)
Special shopping weekend (once or twice a year — maybe stay over night or go to a fancy restaurant)
Again, I could go on and on!
All these routines make planning your week, your meals, your after-school-activities, and your schedule so much simpler because it takes the guess work out.
Yes, there might be times when you mix things up a bit or deviate from your "normal" routine, but if you always have that routine to fall back on, life just seems to run smoother and be less stressful.
Don't you think?
What are some of your favorite weekly or monthly traditions?