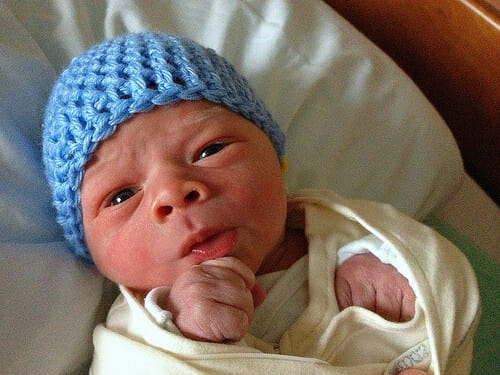 He's finally here!
I'm so excited to introduce you to the newest member of the Dekker clan…
James Robert Dekker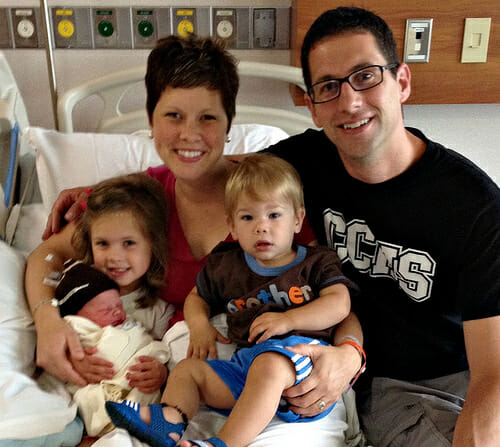 James arrived on Tuesday, July 14, 2015 at 01:10am… after less than 2 hours in the hospital.
He's a little peanut; weighing in at 7 pounds, 5 ounces and only 19″ long.
He is perfect!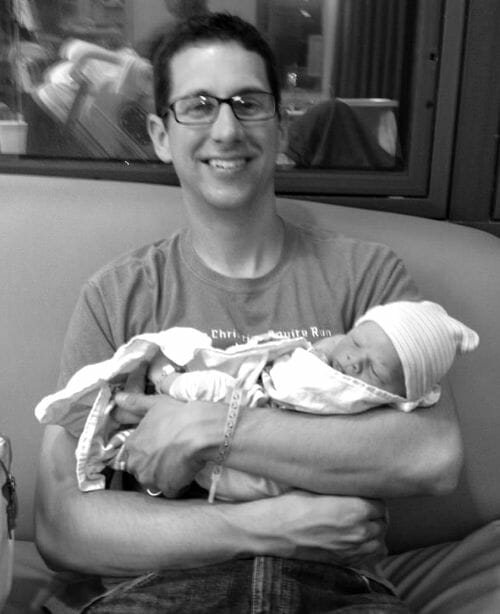 James isn't necessarily named after anyone — although both Dave and I have uncles who share this name. It's simply one of my all-time favorite boy names, and Dave really liked it too.
His middle name, Robert, is after my Dad and my Grandpa (who passed away earlier this year).
I know we probably "fooled" everyone by switching it up and going with a 1-syllable first name and a 2-syllable middle name, but it was honestly just a coincidence that both Nora and Simon's names worked out that way.
And speaking of Nora and Simon, they are both excited to have a new brother!
Well, Simon doesn't really understand, but Miss Nora is THRILLED! She is already devising plans for dressing him up, feeding him, and holding him — all of which she's hoping to do frequently!
I'm planning to go home later this evening and will hopefully be taking it easy the next few weeks.
I'll share more about James' entire birth story and his new nursery in the next week or so… but for now, just know that he's FINALLY here and we are all doing well.
Thanks so much for your thoughts, prayers, and well-wishes!