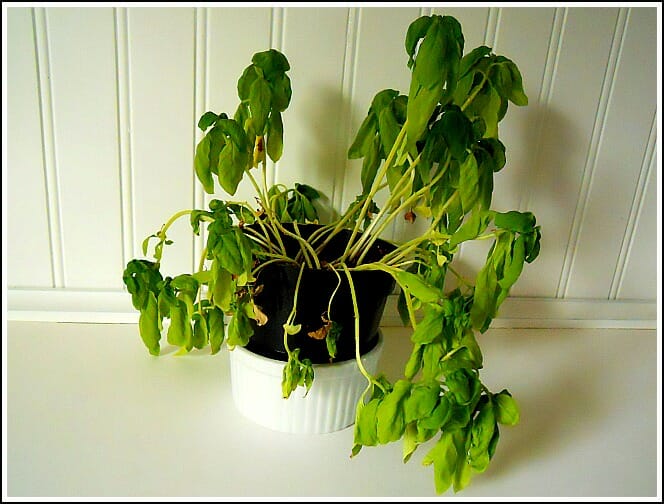 Each year, I grow basil in my garden. It gets HUGE and gives us tons of fresh basil!
Then in the fall, when my precious basil dies off, I purchase another small basil plant to grow in my kitchen window.
However every year, around this time, my "indoor basil plant" starts to wilt…and then it dies. Completely. I don't know what I do wrong…but it happens every year.
Here are a few things I've tried already:
Re-potting it into a larger pot
Fertilizing it
Using water infused with old tea bags
Taking it out of the window sill
More sun — less sun
But nothing works — can you help me out??
What is your BEST "green thumb" advice?