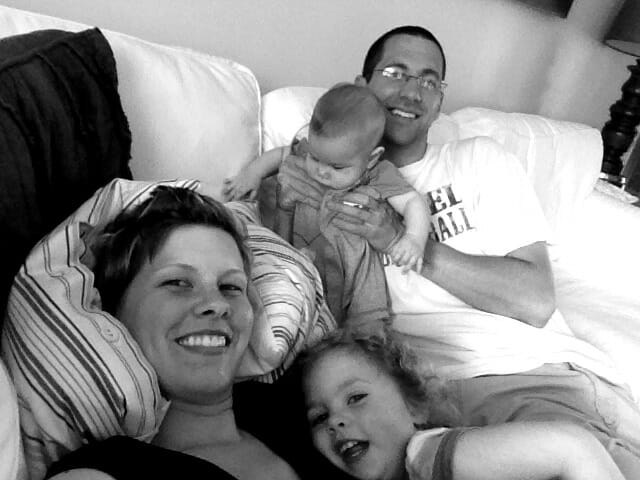 Over the past few summers, I've taken some sort of blogging break to rest, relax, and to take full advantage of Dave's glorious summer break. Last year, my break was for an entire month, the year before, it was for 2 weeks.
This summer, it works best for our schedule to go with a 2-week break, starting right… NOW!
We have several house and yard projects to wrap up, plus a few more projects to start. We'll also be taking a little family vacation (more on that when we return).
My current plan is to be back to blogging on July 21 or 22, so hopefully you can wait until then because I already have a bunch of posts I want to share with you. I'm also hoping I'll be able to share our finished mudroom, our finished deck, and… my finished out-house garden shed 🙂
There should be a decent number of cute Nora and Simon pictures on Facebook if you have withdrawal, but in the mean time, feel free to comb through my entire blog archive or peruse the many different categories I've written on over the years.
Thanks in advance for sticking around during my break. Have a great 2 weeks!
Oh, and if there are any specific topics you'd like me to write about when I get back, feel free to leave them in the comments below.