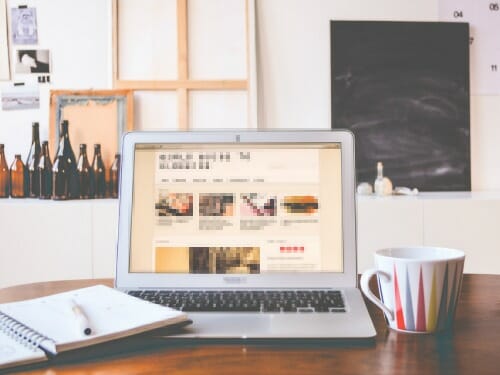 Several years ago, I shared a post about my 11 favorite blogs that I read on a regular basis.
However, that post is now VERY outdated. A handful of those blogs no longer exist anymore and many of them are posting infrequently or have totally changed their topic so I'm not as interested in them anymore.
It's no big deal, bloggers can do whatever they want — but since I officially started my "summer break" here on the blog and will only be blogging 2 or 3 times a week from now through September, I thought it might be fun to share an updated list of some of my current favorite blogs so you all have a little more reading material this summer 🙂
FYI: No baby yet — I promise you'll know when he arrives!
Please note that by no means do I visit all of these blogs every single day. I usually check in once a week or maybe once a month to catch up. I also subscribe to a few via email so I don't have to check in on the actual blog.
I don't have any type of blog feed reader because for some reason, I can not get into reading blogs in a feed reader. I'd rather just visit the blog directly, or read it in an email.
In fact, many of the blogs I follow are via Facebook — so I can quickly and easily skim through post titles and only click on ones that sound interesting to me. This seems to save me a lot of time and still allows me to follow several blogs without feeling overwhelmed by all the new content out there each day.
So, for those of you looking for a little extra summer reading material, let me share some of my favorite blogs (and bloggers) with you!
Life Simplifying Blogs:
Home & Decor Blogs:
Food Blogs:
Family and Kid Blogs:
Misc. Blogs:
Of course, there are literally hundreds of blogs that I've clicked through to read an article here or there — or maybe I pop in once a year or so. But the list above includes the blogs I read at least once a month or more.
I'm guessing many of you follow a few of these blogs already — but if not, I'd encourage you to click around and check them out.
Also, I'd love to read some of YOUR favorite blogs too — feel free to leave the links in the comment section!