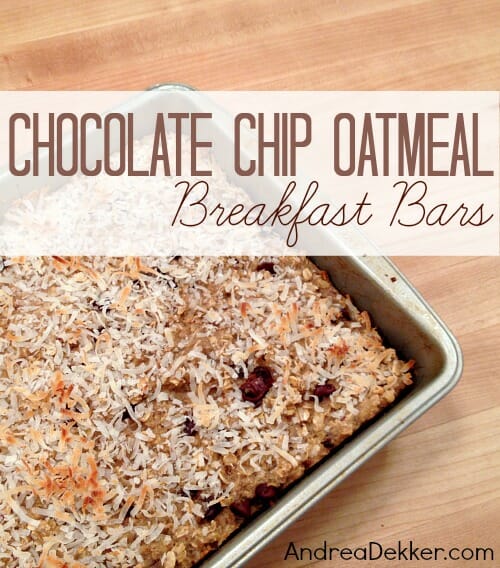 I've already shared that Dave and I really love breakfast foods — so much so that we often eat breakfast for dinner at least one night a week (plus big breakfasts on the weekends).
I've also already shared how much Dave and I REALLY REALLY love chocolate, desserts, or pretty much any type of sweet food — and yes, Nora is following in our footsteps!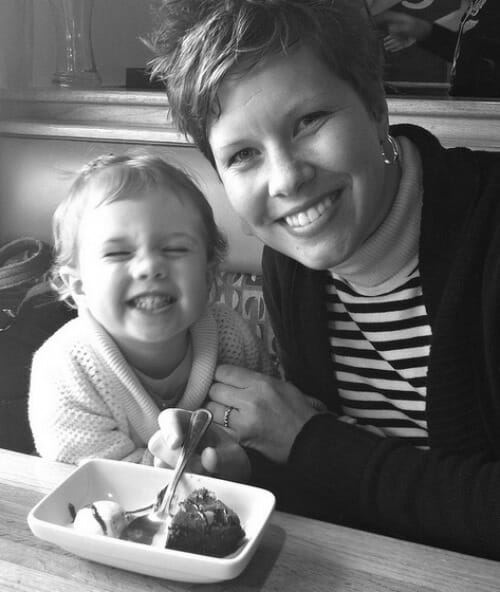 Although I promise we don't do it on a regular basis, if we have the opportunity to eat chocolate for breakfast, we will probably both take that opportunity. For example, every now and then, we'll consider my banana chocolate chip muffins (our favorite muffins) or these yummy homemade granola bars to be a suitable breakfast — especially on busy mornings or if we're traveling.
I realize these foods are not the healthiest way to jump-start our day — but at the same time, I'm also a huge "everything in moderation" advocate when it comes to food, so I don't stress out about an occasional delicious breakfast splurge. I just make sure we have some hearty homemade oatmeal and healthy fruit salad the next day!
Recently I came across a variety of "breakfast bar" recipes that piqued my interest. These bars actually seemed to be pretty healthy, really easy to make, and sounded like something we would want to eat.
So I took aspects of each of those recipes, swapped out some of the ingredients for things we more readily have in the house, and came up with the recipe below.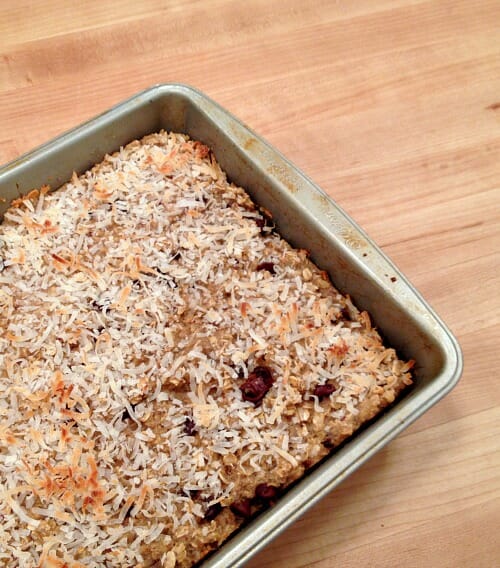 If you're looking for a super-easy, make-ahead, busy-morning breakfast that will ALSO satisfy your sweet tooth — you've come to the right place. These Chocolate Chip Oatmeal Breakfast Bars are super delicious, and definitely healthy enough for ME to consider them a proper breakfast (or any-time-of-day-snack!)
Recipe for Chocolate Chip Oatmeal Breakfast Bars:
Makes one 9″ x 13″ pan or 24-28 muffins
Ingredients:
4 overripe bananas mashed (I always keep peeled, over-ripe bananas in the freezer and then just pull out what I need for certain recipes)
3 c. water
1/4 c. unsweetened applesauce (or vegetable oil)
2 t. vanilla
1 t. salt
1/4 c. brown sugar
2 T. ground flax seed (totally optional and will not change the taste at all)
1/2 c. sweetened shredded coconut
1 c. semi-sweet chocolate chips (you could also do raisins or other dried fruit if you didn't want to do chocolate)
6 c. traditional oats (not quick cooking)
additional shredded coconut for topping (optional)
Directions:
Preheat oven to 375*F and grease the bottom of a 9″ x 13″ pan (or two 12-cup muffin tins)
In a large bowl, stir together the mashed bananas, water, applesauce, and vanilla
Add in the salt, brown sugar, flax seed, coconut, and chocolate chips — stir until combined
Stir in all the oats until everything is well mixed.
Dump mixture into pan (or muffin cups) and top with additional shredded coconut if desired
Bake in preheated oven for 25 minutes, or until bars are set and slightly browned on top
Cut into bars and freeze or refrigerate for quick breakfasts on the go
I don't know about you, but I love quick convenience foods that make my mornings (and snack times) easier.
And I feel like these breakfast bars offer the best of everything — they are relatively healthy, easy to make, very dense and filling, quick to eat on busy mornings, delicious, and just the right amount of sweet chocolaty goodness to satisfy my sweet tooth! Plus, I can make them ahead and keep them in the freezer for months (if they last that long).
This recipe will definitely be a regular on my baking list for a long time — especially now that our newly defrosted freezer is just begging for me to fill it up again before this baby arrives 🙂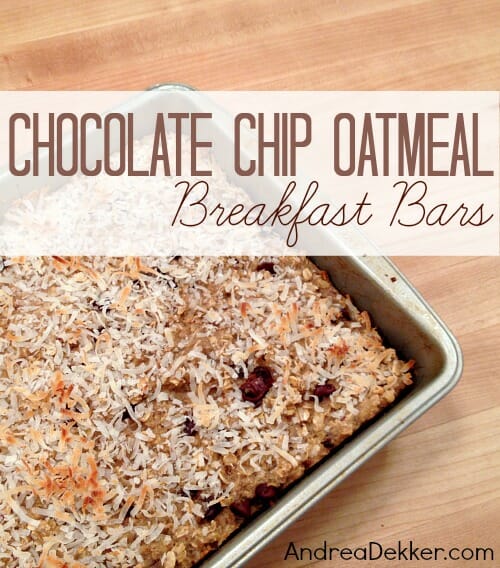 What are your favorite on-the-go breakfasts?
Visit my virtual recipe box for more simple, delicious, family friendly, recipes!