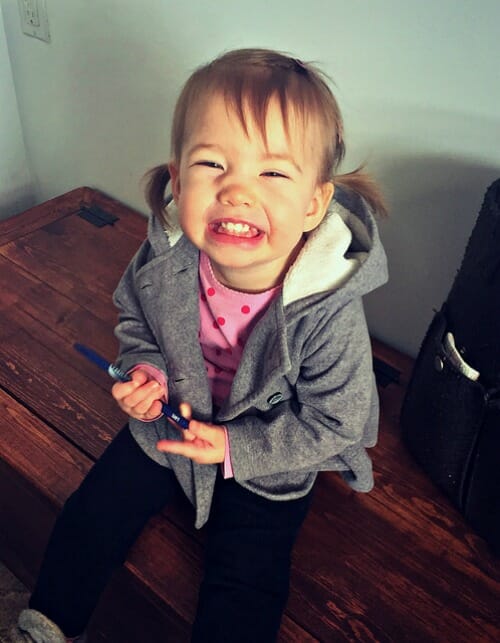 Yes, you read the title of this post correctly… my sweet "baby" is 18 months old today!
It's her half birthday, and you know how much we love half birthdays around our house!
Really though, she's not much of a baby anymore. She's walking, talking, singing, laughing, and showing us a little bit more of her own individual personality every single day.
Clara's new "big thing" is to sit in James' chair (instead of her high chair) for breakfast. Since she often sleeps in longer than the boys, they are almost always finished with breakfast before she eats — so his chair is open and she thinks she is REALLY cool.
In all honesty, I don't care all that much where she sits — I'm just thrilled with how well she eats, and the fact that she is fairly self-sufficient at feeding herself!
Also, she LOVES roasted beets, cauliflower, and sweet potatoes!
After a long winter inside, Clara was excited to get outside for the first time since she started walking.
She had SO much fun walking up and down our driveway, pushing her "bebe" in the stroller.
Speaking of "bebes", that's one of the words she says clearly — that and, Mama, Dada, uh-oh, wawa (water), and yes!
She can do several animal sounds, point to most body parts, and is a big fan of "singing". Obviously she doesn't sing actual words, but she knows when to get louder and softer, when to clap or stomp, when to shout, and when to start and stop singing during our pre-bedtime songs with the older kids.
Her favorites are:
Skidamarinky-dinky-do
If You're Happy And You Know It
Joshua Fought The Battle of Jericho
It's SO cute! I wish I could get a video, but if I take my phone out to video tape, she stops singing… naturally!
Clara is still one of the sweetest, happiest, smiliest, most easy-going babies around (at least compared to all my other babies)… I feel spoiled every day!
Dave and I feel so content with the fact that she will be our last baby.
Last week, I took the obligatory photo of her in the pink cowgirl hat my parents saved from when I was a baby. 🙂
The pictures below were taken when I was just over a year old, and when Nora and Clara were 18 months old. Definitely related, but all with our own individual looks.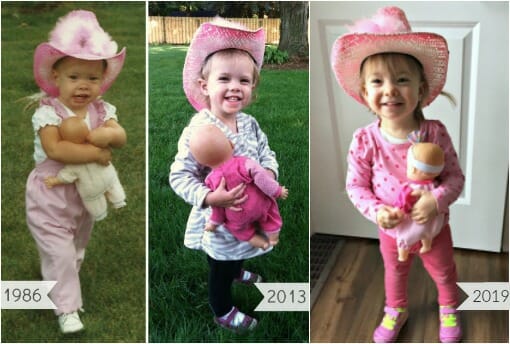 .
This girl has her siblings wrapped around her finger… they do anything and everything for her! It is becoming very obvious why youngest children are often spoiled!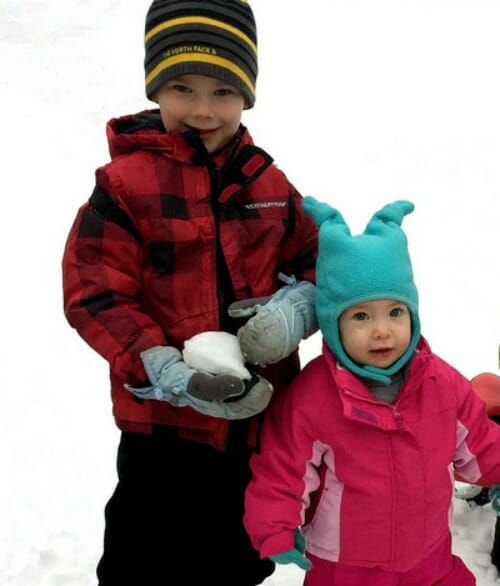 Here's a look back to when she was only 6 months…
And now, a whole year later!
Happy Half Birthday Sweets!