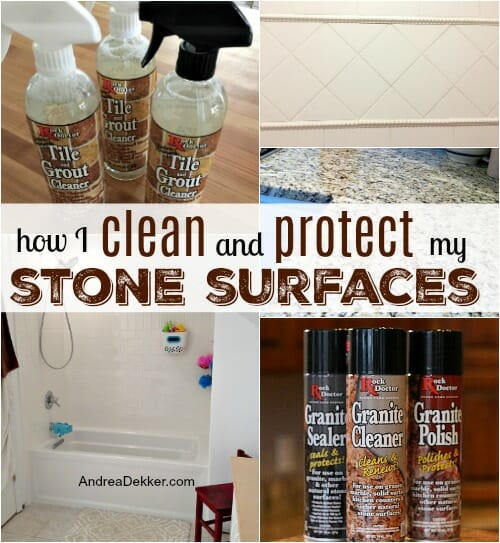 Over the years, I have gradually switched to using more natural (often homemade) cleaning products throughout my home. I love how frugal these products are — and that they are often safer and gentler than many store-bought cleaners.
HOWEVER, there are times when my homemade cleaning concoctions just don't cut it, and I choose to use more powerful cleaning agents!
Some of those areas include:
toilets (I still haven't found a "natural" or DIY method I like for this)
sealing our granite counter tops (I do this about once a year)
deep cleaning our tiled showers (I try to do this about once a month)
.
For the toilets, I usually just use something with bleach in it because our toilets get A LOT of use these days 🙂
For our granite counters and our showers, I've been using Rock Doctor products.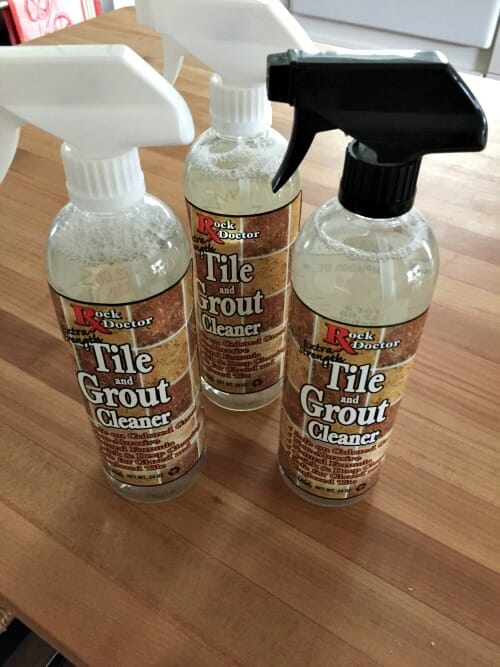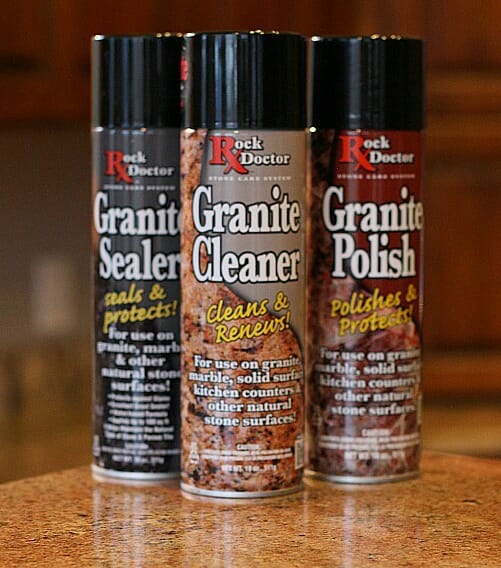 They are extremely affordable, readily available at most hardware and grocery stores, and… they work!
Our glorious white tile and grout stays nice and clean with minimal effort — and our granite countertops have held up wonderfully for the past 4 years (seriously, I can't believe it's already been 4 years since our kitchen renovation!)
Look at these cute pictures of Nora, way back when she was only about 1 year old. She LOVED playing in our shower, and I didn't mind too much because it was always fairly clean (in my opinion!)
The Tile and Grout Cleaner is safe for white and colored grout — and it's effective on both glazed and unglazed tile.
The Granite Cleaner is safe for all solid stone surfaces (including marble). It's also great for stainless steel!

Where to Buy Rock Doctor Products:
The Rock Doctor product line is available at most hardware stores, several supermarkets (including Walmart), and of course, on Amazon.com.
Also, you can fill out this $2 rebate form online — good on any can of Rock Doctor product!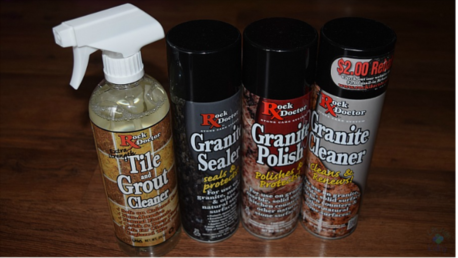 Find Rock Doctor on the Web:
Website: rockdoctor.com
Facebook: Rock Doctor Stone Care
Twitter: @RockDoctorRX
It might not be something you can make yourself at home — but when it comes to cleaning and protecting your fairly expensive stone and tile surfaces, I think you'll be really happy with the Rock Doctor products.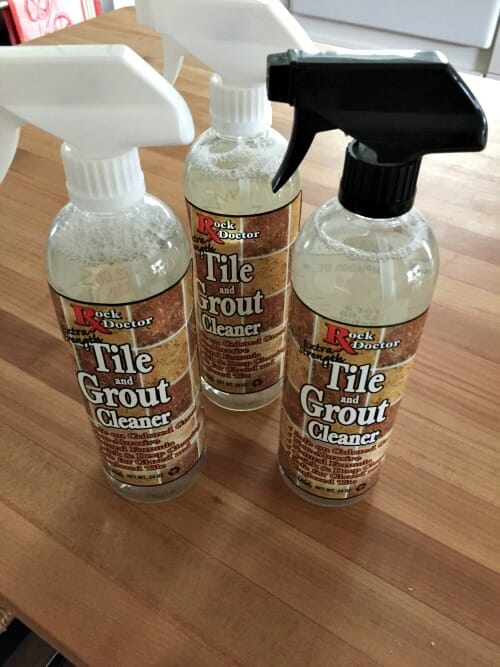 A big thank-you to Rock Doctor for sponsoring today's post and making it possible for me to provide everything on my blog free for all readers! Please see my full disclosure policy and contact me with any questions you have.