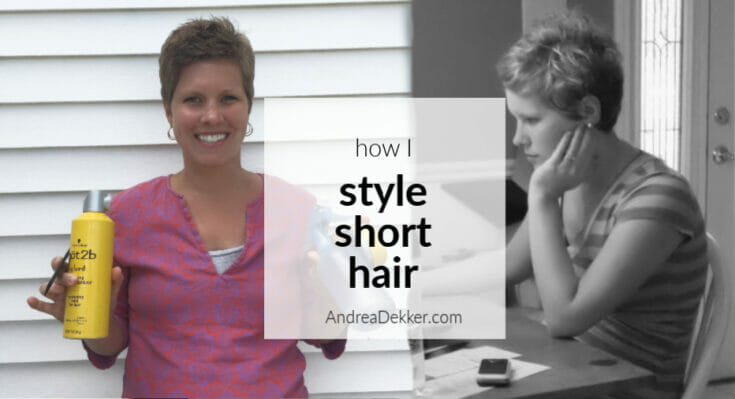 Are you contemplating a short haircut but unsure how to style short hair? Or maybe you're worried you can't "pull it off"!
I hope I can "win you over" in today's video blog about how to style short hair!
Spoiler alert… it literally takes me less than 2 minutes to style my hair every morning!
I've had short hair for 9 years now (after very long curly hair for 23 years) and I don't anticipate going back to long hair any time soon
I LOVE SHORT HAIR!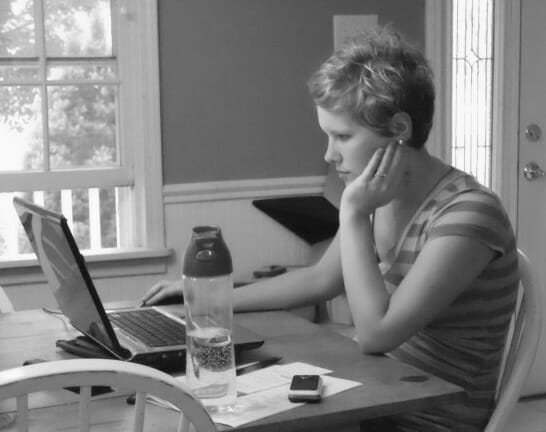 Over the years, I've gotten so many requests to share exactly how I style my short haircut — I just laugh because the whole process takes less than 2 minutes and I really don't have a specific "way" I do it every morning.
However, due to the continued requests, I've decided it's finally time to share — plus, it was sort of fun to make a video for a change!
If you're reading this in an email, you'll want to click through to the full post to see the video.
How to Style Short Hair!
As I mentioned in the video, I get a haircut every 4-5 weeks.
And I use the Got2b Glued Freeze Hairspray and the Glued Spiking Wax (affiliate links).
Other than that, I really don't spend much time, effort, energy, or money on my hair!
If you have short hair, I'd love to know why you love it so much!
Also, follow me on Instagram for more peeks into my daily life!