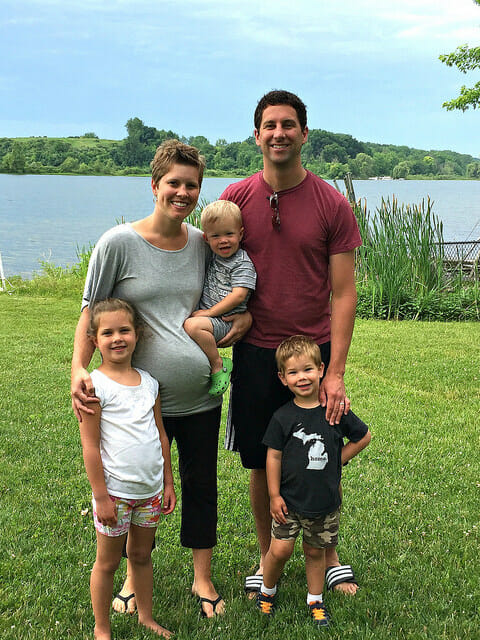 We're home from our week at the cottage… and Dave and I are excited to celebrate our 11th anniversary tomorrow!

Today's Week In Review post shares lots of great recipes, organizing ideas, money-saving tips, landscape renovations, some of my favorite things… AND pictures and posts from all of our previous anniversaries!
I hope you enjoy re-reading them as much as I did!
2010: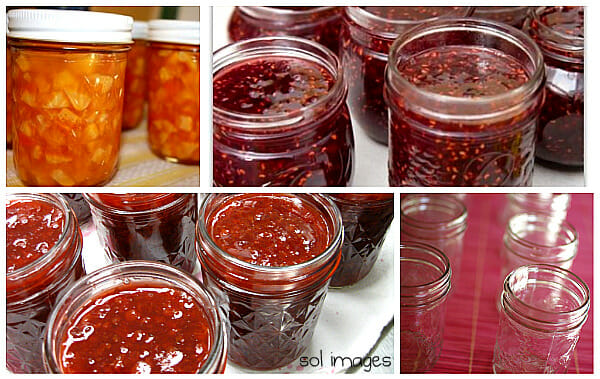 This post about The Basics of Canning Jam is still one of the most Googled and most Pinned posts on my blog — and it was all in my first month of blogging!
It's officially "jam season" in West Michigan! The kids and I picked strawberries a couple weeks ago and I have pre-mashed and pre-measured fruit in the freezer to make strawberry, strawberry rhubarb, raspberry, and triple berry jam at some point over the next few months.
Yes, we LOVE homemade jam — and it's so easy to make! You don't need to be a kitchen guru, a master chef, or a preserving expert — you just need about 30 minutes and the ability to follow a few simple instructions!
.
2011:
This Craigslist post, "Do You Have the Time", talked about the time commitment involved in buying and selling things on Craigslist (or really any other online marketplace) and offered several tips to help you make the most of your time buying and/or selling.
We also celebrated our 5-year anniversary with a few oldie-but-goodie pictures!

.
2012:
I shared another great post with 6 Tips to Start Canning — perfect for anyone interested canning and preserving garden veggies and fresh fruits.
I also loved writing this post about Saving vs. Spending: It's a Personal Choice. There were some great tips and stories in the comments too!
And of course, Dave and I celebrated our 6-year anniversary at his younger brother's wedding in Minnesota. His brother's anniversary is the 29th, ours is the 30th, and his sister's is July 1!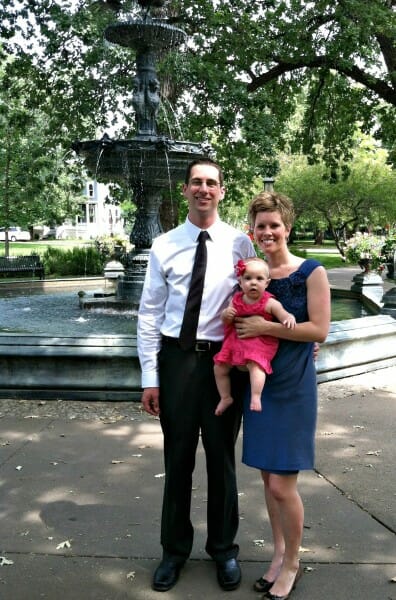 .
2013:
I LOVED re-reading this 4-year old post about How I Make Working From Home Work For Me. I found it interesting that even 4 years and (almost) 3 children ago, I already realized that working from home with kids required a lot of planning ahead AND flexibility.
Here's a quote from the post:
…I think the key [to working from home] is to find a balance between planning ahead and being flexible enough to know that many things will NOT end up according to my plans.
If you enjoy a good baked potato, you'll want to check out my Baked Potato 101 post with lots of different yummy ways to bake a potato!
And if you enjoy gardening, make sure you read my tips on How We Relandscaped Part of Our Yard For Free!
Here's an "after" picture of one area of our massive landscape renovation project from that summer….
And here's what that same area looks like today!
Not too shabby, if you ask me!
Finally, here's our 7-year anniversary photos… Nora wasn't extremely cooperative 🙂
.
2014:
These Chocolate Peanut Butter Cookie Bars are SOOOO good and SOOOO simple to make — you start with refrigerated sugar cookie dough!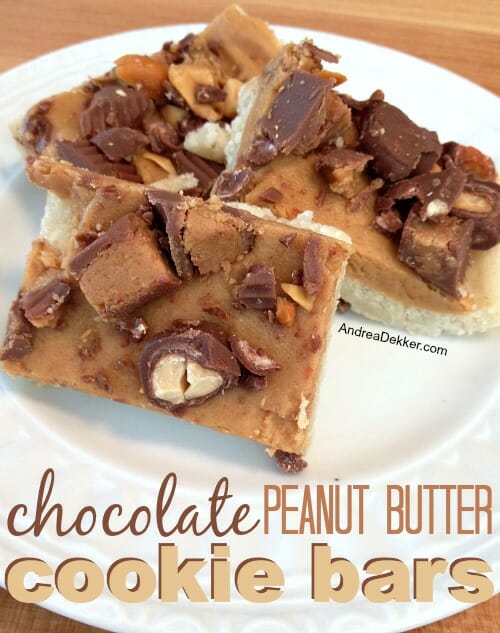 If you need a little extra motivation to purge, organize, and simplify your home, I think this post about The 80/20 Rule might help!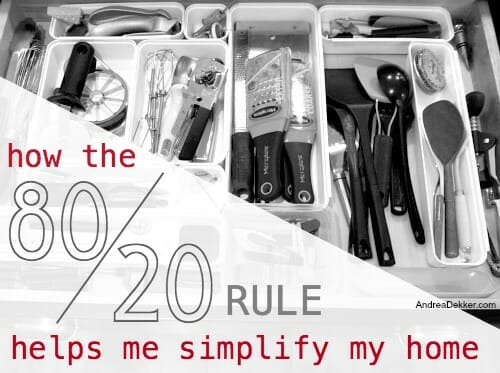 And for our 8th anniversary, I shared 8 Free or Frugal Date Ideas.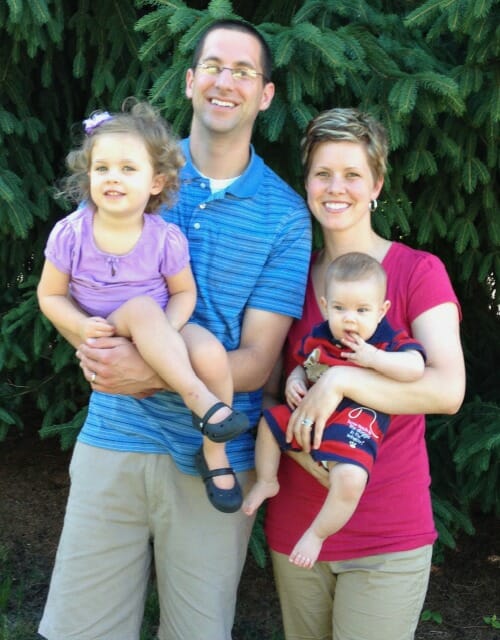 .
2015:
I shared more about our Burley Stroller/ Bike Trailer — and 2 years later, I can attest to the fact that we still use this stroller/bike trailer many times every week. We LOVE it and so do our kids!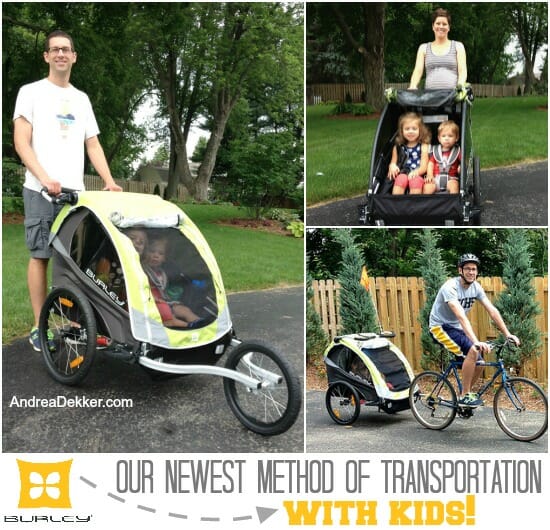 I celebrated Dave and my 9th anniversary on the blog by sharing more about The Quest for "Fair" and how it can ruin relationships.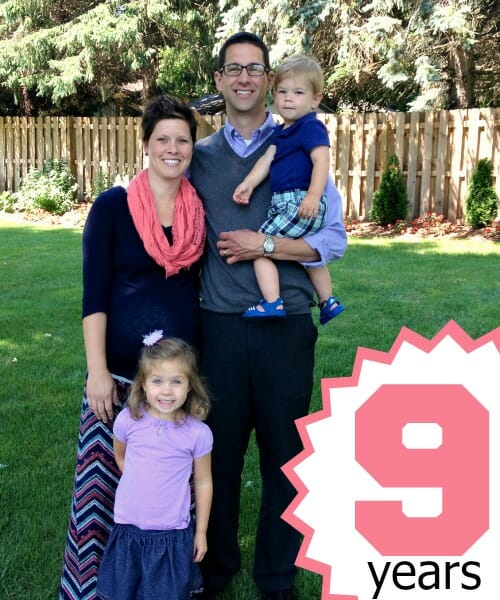 .
2016:
One of my favorite pictures from last summer — the kids still all LOVE playing in any type of water!
I shared several pros and cons of the various diaper bags we've had over the years — and in case you're wondering, we ARE still using and loving the JJ Cole Satchel Diaper Bag.
I also shared My Top Tip to Simplify Meal Time — planning foods I can prepare in advance! I can't even tell you how much simpler, easier, and less chaotic our meal times are (even with 3 little kids) when I choose meals and side dishes that can be prepared ahead of time and just shoved in the oven or thrown on the grill a few minutes before we're ready to eat.
I also shared a BUNCH of my favorite make-ahead recipes in that post — perfect for the summer months when most of us don't really want to spend extra time in the kitchen!
And finally, our 10-year anniversary picture — and one of the most favorite posts I've ever written on my blog "Dream Weddings, Date Nights, and a Decade with Dave".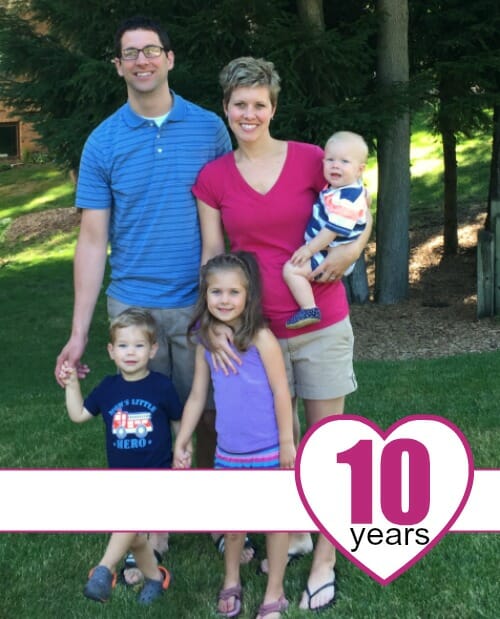 .
2o17:
We've been playing a bit of "catch up" this past week — trying to catch up on housework, yard work, emails, and snail mail after being gone on vacation last week.
Here are a few more pictures from that vacation!
on our way to the cottage, with food for the whole crowd for dinner!
We've also been slowly plugging away at Nora's new bedroom. The room itself is fully "liveable" I just need to finish a lot of little details — like painting the doors and sewing curtains for under the loft.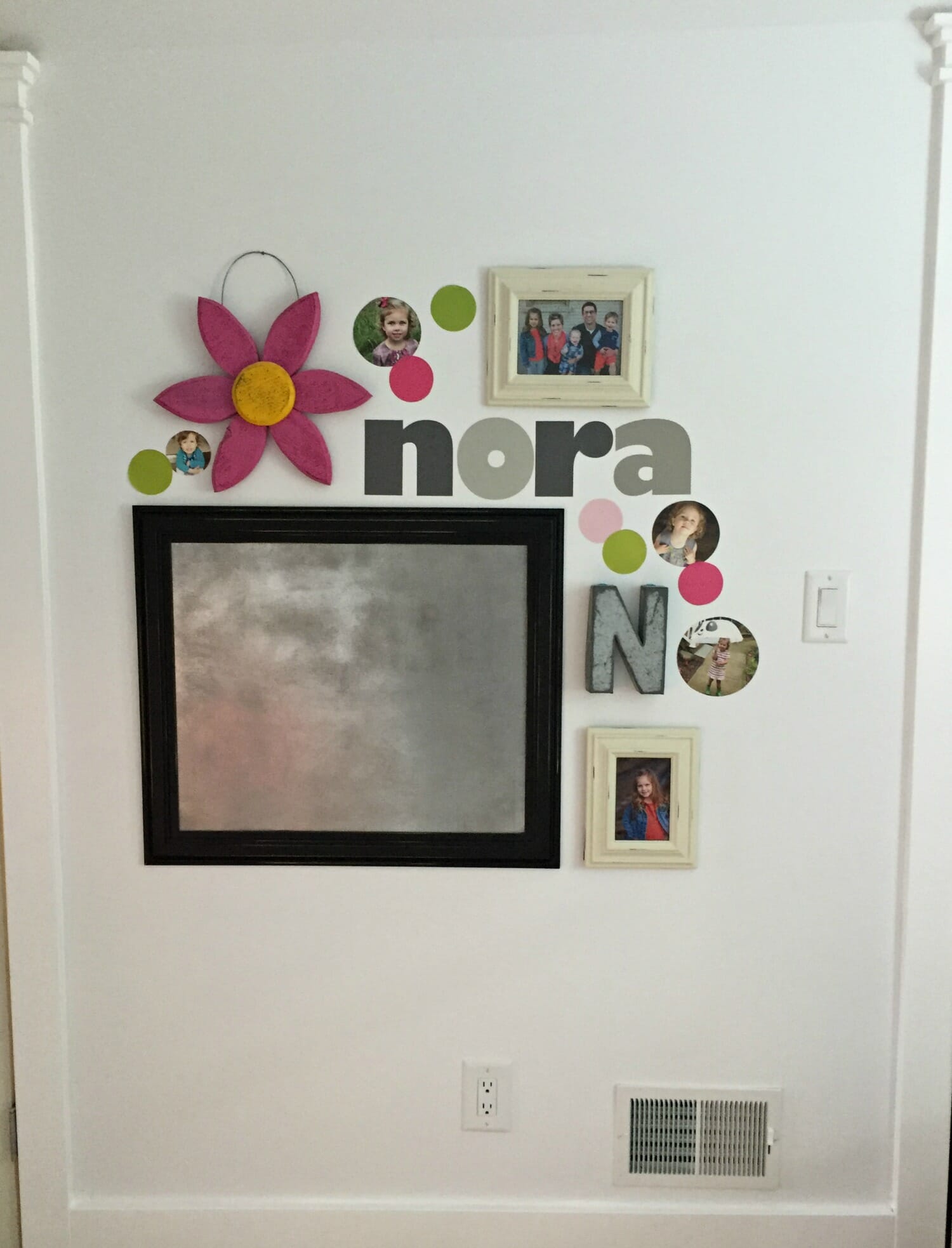 I still can't believe tomorrow is our 11th anniversary! I'll be sharing more about our honeymoon 🙂