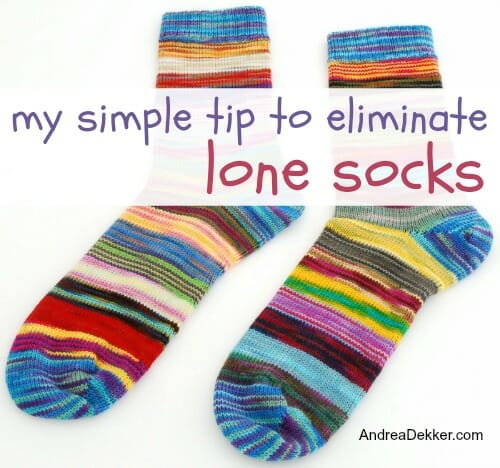 Earlier this week, I shared a handful of relatively normal things I have never done. As I was typing the post, I ALMOST added that I had never lost a sock while doing laundry.
I decided against adding it though, as I'm not 100% positive that I have "never ever" lost a sock; but if I'm really honest, I can't remember ever losing one — even the teeny, tiny baby socks (and I wash a lot of teeny tiny socks!)
For the last 5 years (ever since we've had a front-loading washer) Dave and I have used mesh garment bags to drastically simplify our laundry routine — AND to make sure our washer doesn't "eat" our socks!
Yes, if you've never had a front-loading washing machine, you might not be aware that they are known for "eating" small items of clothing — like socks. I was warned about this by a friend before I ever did a load of laundry in our front-loading washer, so I was prepared with several mesh garment bags for all sorts of small items.
As we have added children to the mix, we have gotten lots of miles out of our garment bags.
Mesh garment bags seem to be the perfect solution to assure that tiny socks never get sucked into our washer, get stuck on the inside of someone's pant leg, or lose their mate in any other way.
We currently have one mesh garment bag for each child — for socks, tights, and small undies. I use mesh garment bags for my washable nursing pads, small footie socks, and any time I wear tights or nylons. We also have a larger mesh garment bag that we use for small stuffed animals or other small fabric toys that I try to wash regularly.
We keep the garment bags on hooks inside our closets and I simply grab them, zip them up, and toss them in the hampers when I'm ready to do laundry.
This system is so quick and simple (not to mention very frugal) and has been helping me simplify my laundry routine for the past 5 years.
An added bonus is this system makes it extremely easy to give Nora the "chore" of sorting and folding socks. I just toss her the garment bags of clean socks and let her start matching them up!
I don't have an exact link to the specific garment bags we use — but I'm certain they are all quite comparable.
I would suggest getting a set of 4 or 5 bags in different sizes (something like this set) as the various sizes all seem to work well for different items. Also, I wouldn't pay more than a few bucks per bag because I'm positive you can always find a deal somewhere (they are usually sold in the laundry aisle of most grocery stores).
I realize it might be more difficult to get older children (or husbands!) to actually put their socks into a mesh bag — but I will say that our children picked up this habit very quickly and don't even think twice about separating their socks when they take their clothes off!
Hopefully this tip will work for you and save you some money replacing all those lost socks!
Do you have any other quick, frugal tips to simplify laundry?