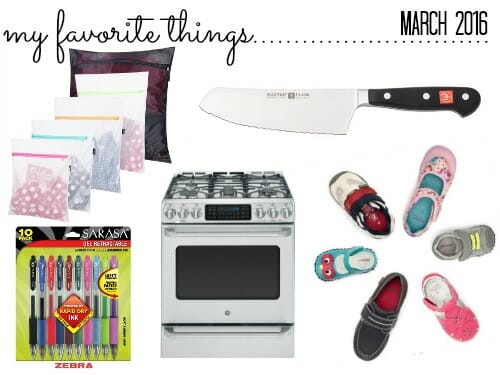 I'm back with a few more of my favorite things! As always, be sure to check out some of my favorite things from past months and share your favorite things in the comments!
DISCLOSURE: None of these products are sponsored; however, some of the links below are affiliate links — which means that at no cost to you, I may get a small commission. Please know that I use these products daily in my own home and life. Read my full disclosure policy for more information.
Zebra Gel Pens
Nora LOVES to color, paint, draw and write… and lately, she has always wanted to use colored pens. So a couple months ago, I found a good deal on Zebra gels pens and surprised her with them as a "just because" gift.
She was thrilled… and I have to be honest, I am REALLY impressed with how nice these pens are! I have been using them daily myself!
I love that they are retractable so you can't ever lose the top. I also like that the ink is very smooth and consistent.
Our pens have a 0.7 tip (which is perfect for Nora) but I think I'd really like to try the 0.3 tip for my planner. It might be nice to have an extremely fine point for writing in the smaller spaces!
For now, I'll just keep coloring with them!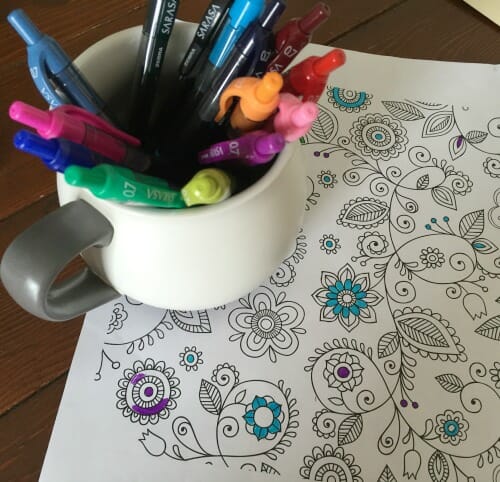 .
Pediped Shoes
Although both Nora and Simon LOVE shoes and boots, they really only each have 1 or 2 nice pairs of shoes at a time. Nora usually has a few extra pairs of hand-me-down "cute shoes" from friends or family, but Simon literally only has 2 pairs of shoes that fit him right now — one pair of winter boots, one pair of Pediped shoes.
I just recently ordered Nora's 4th pair (they will fit this spring), Simon just started wearing his 3rd pair, and James' 1st pair is waiting for him to start taking those first few steps!
These shoes are more expensive than what you'll find at Target or Kohl's, but they are seriously the BEST kid's shoes I've come across. Not only are they durable and extremely comfortable for the kids to wear, they are also SO easy to get on and off. In fact, Simon can easily get his shoes on and off all by himself.
I have always just gotten the tennis shoes for my kids, but Pediped offers LOTS of different boots, sandals, and shoes — including some SUPER cute little girl shoes! They just started selling tights and leggings this past winter (I swear, Nora wears them almost every day!)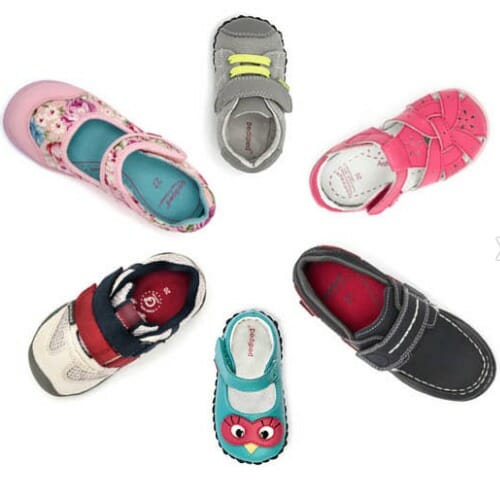 Oh, and one more thing I absolutely LOVE about the Pediped shoes — the bigger sizes come with sole inserts that allow the shoes to fit for longer. Simply put the insert in the bottom of the shoe to allow them to fit when they are slightly too big, and take the insert out as the child's feet grows.
.
Dual-Fuel Range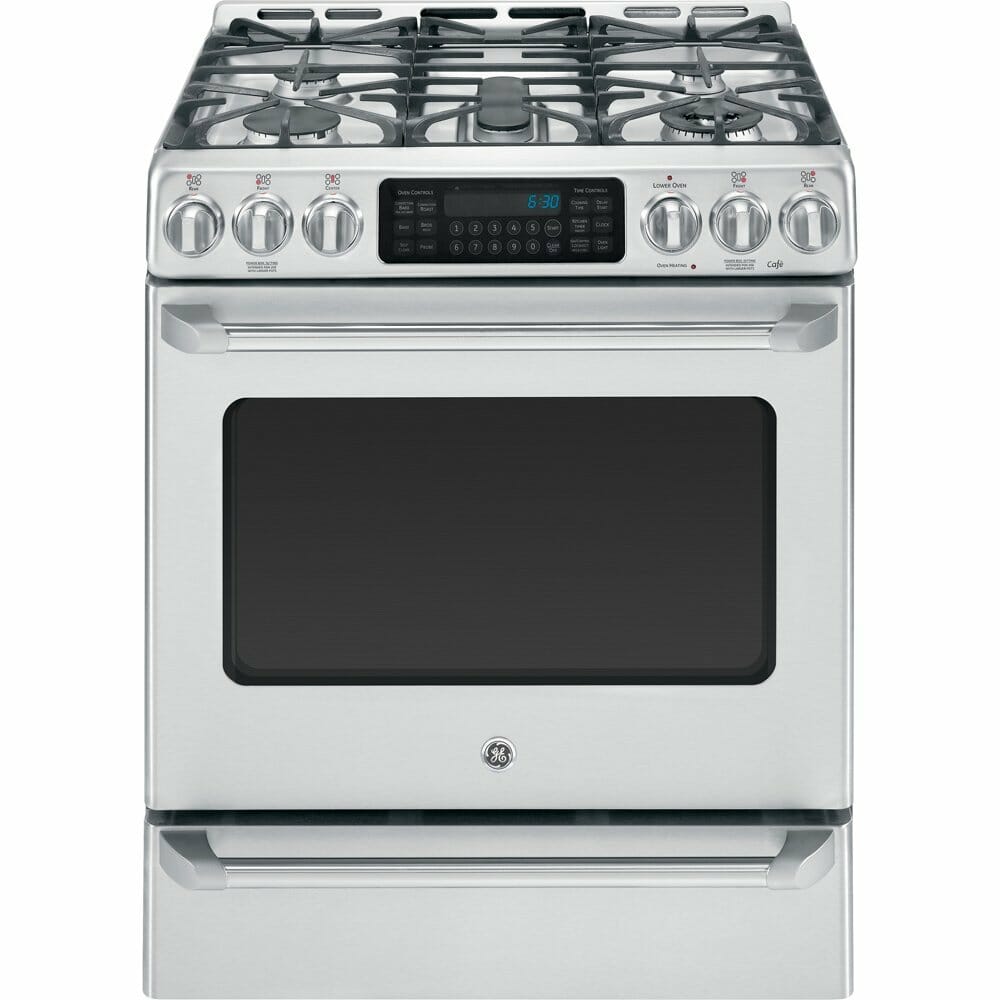 I realize not everyone is in the market for a brand new oven… but if you are, I would HIGHLY recommend looking for a "dual-fuel" unit.
Dual-Fuel simply means that the unit is run by 2 (dual) different types of fuel — natural gas AND electricity. So I get to bake with an electric oven (which is generally more accurate and easier to control the temperature with) while enjoying the power of a gas range.
These units can be pricey… but we got the GE Cafe Dual-Fuel Range with Baking Drawer from a scratch and dent store (we are still looking for the scratch or dent!)
When we were designing our kitchen, I was dead-set on having a double electric wall oven with a 5 or 6-burner gas cooktop. However, we didn't have the wall space for a double wall oven.
This meant I had to change my plans a bit — but when I stumbled across this unit, I was "sold". Not only is it a HUGE oven with 3 racks, it also has the option of switching over to a convection oven (which I use all the time) and it has a separate bottom baking drawer that I can use to cook at a different temperature, or even as a warming drawer.
Also, it has a 5-burner gas cooktop with an interchangeable griddle that we love!
We are extremely happy with our dual-fuel range, and really feel like it's the perfect fit for our kitchen.
You can read more specifics about all our kitchen appliances in this post, and just last year I shared an updated post about what we do (and don't) love about our kitchen appliances.
.
Wüsthof Chopping Knife

I'm not a huge fan of "sets" because a set almost always comes with a few items I really love, and a whole bunch of items I rarely use. So it's probably no huge surprise that I don't have a complete set of knives.
Instead, I have a handful of mix and match knives that I use for various purposes… and I use them ALL the time!
The Wüsthof 6″ Utility Chopper Knife is definitely my favorite go-to knife when I need to chop pretty much anything. In fact, I've often thought about buying another one since mine always seems to be dirty!
The knife feels great in my hand, it's easy to use, it's super sharp, and it seems to chop anything and everything quite easily.
.
Mesh Garment Bags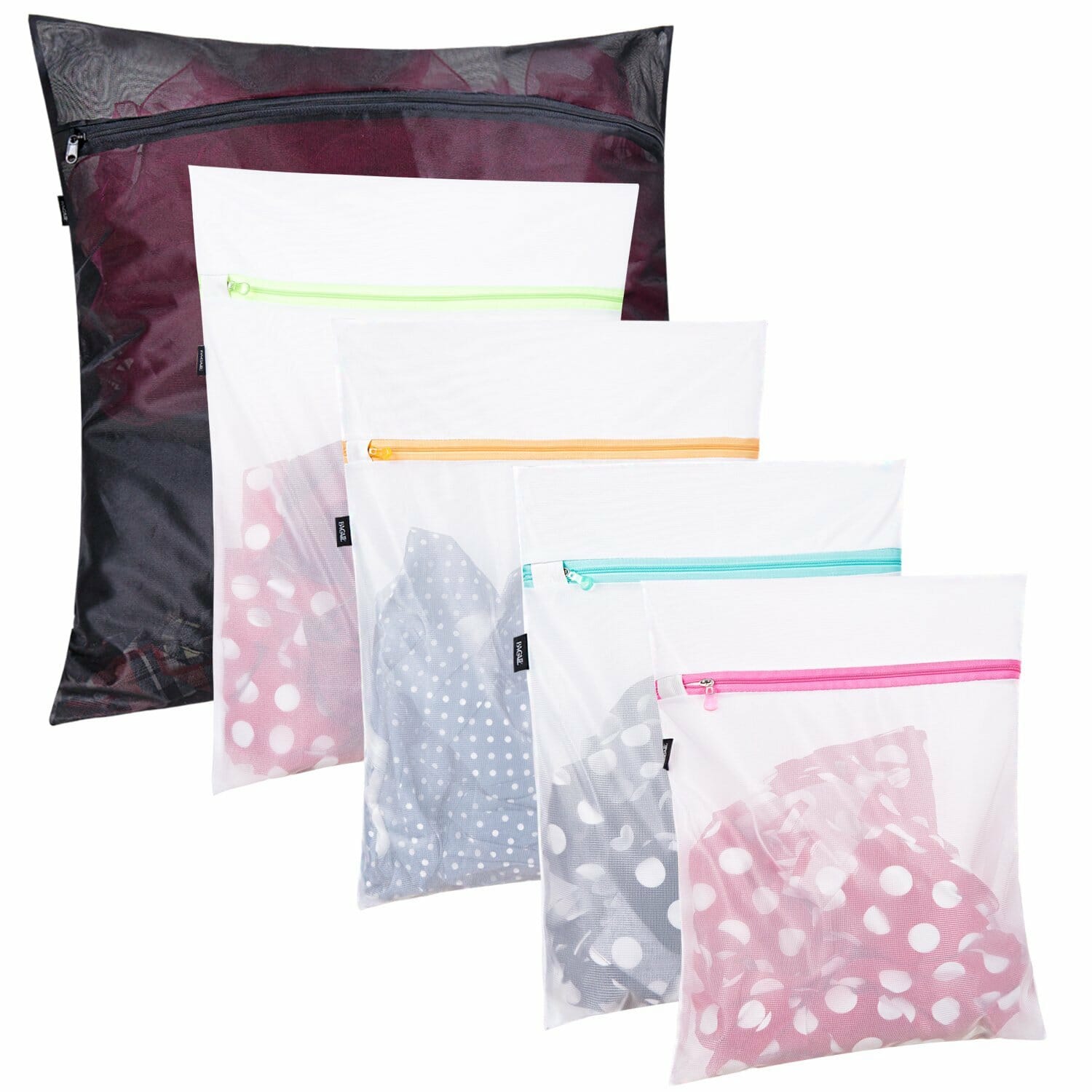 Last week, I share my super simple tip to eliminate lone socks (by putting the socks in mesh garment bags)… and apparently many of you also LOVE using mesh garment bags to wash various items.
Along with socks, tights, and other small laundry items, I like using our garment bags for washing stuffed animals and other fabric toys. It's so easy to shove the toys in and then dump them back into the toy bins when they are dry!
Oh, and they are a great way to organize your suitcase if you're traveling. You can separate clothing out by the day — and then put your dirty clothing in them for the way home.
Mesh garment bags are so frugal and take up almost no space when they aren't in use… there is really no excuse not to try one 🙂
.
That's all for me this month.
Make sure you check out my previous months' favorite things — and feel free to share some of YOUR favorite things in the comments below!