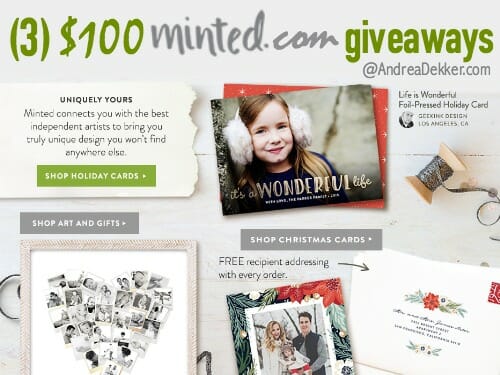 You know me… I'm not a big fan of printing photos. Instead, I prefer using digital photos to make digital photo albums for our family and for each of our kids on a yearly basis.
I do use the "free 101 prints" deals that pop up every now and then to order a handful of our favorite pictures each year. I give some to the grandparents and great-grandparents, some to Nora to "decorate" her room, and I use some to update my favorite black frames.
Other than that, we never print any pictures.
However, when it comes to buying Christmas gifts for grandparents and great-grandparents who really don't need anything… we've found that photo gifts (and gift cards) are often the way to go!
For the last couple of years, we've ordered photo calendars for both sets of grandparents as part of their Christmas gift from the kids. Nora was THRILLED to give them the calendars, and based on their reactions, I think the grandparents were happy to receive them as well.
It has become a tradition of sorts by now — so I'm sure I'm not spoiling any surprises by sharing that we have ordered calendars again this year! In fact, this year, we actually ordered one for ourselves too!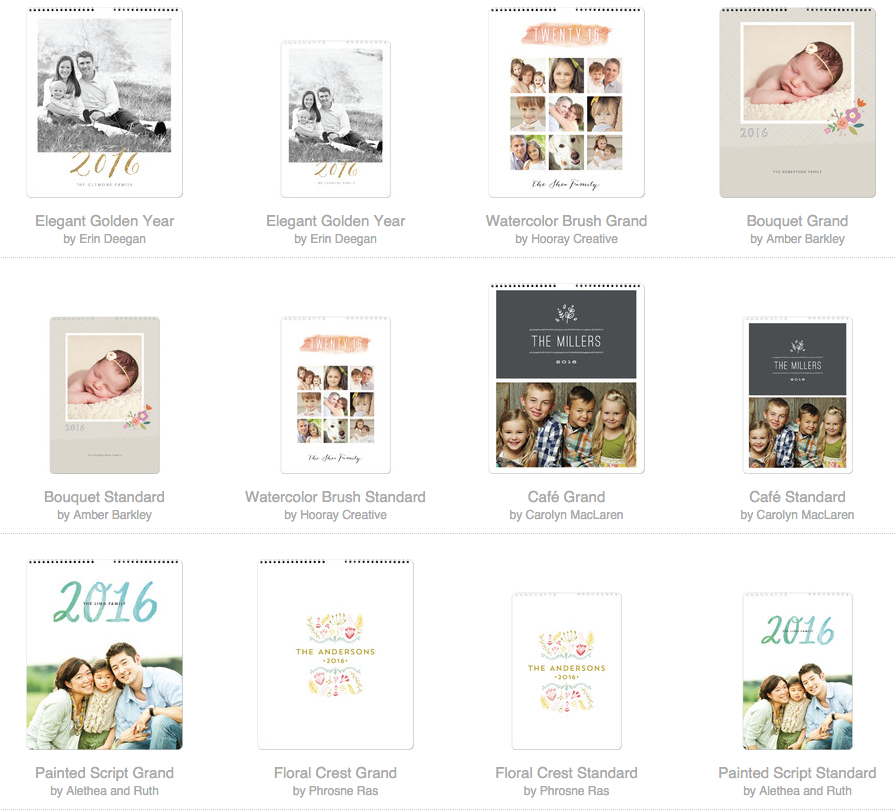 I don't want to ruin all the surprises, so I won't be sharing any pictures from our 2016 calendars (at least not yet!)… however, I will say that I've been extremely pleased with the calendars we've ordered from Minted.com. Not only do they have a fabulous selection, they also make it relatively simple to customize the calendars to your own style — if that's something you like to do.
We frequently order our holiday cards from Minted and I've ALWAYS been more than impressed with the quality of the items as well as how quickly they can have them printed and shipped to my home (ahem, for anyone who waits until the last minute to order your cards!)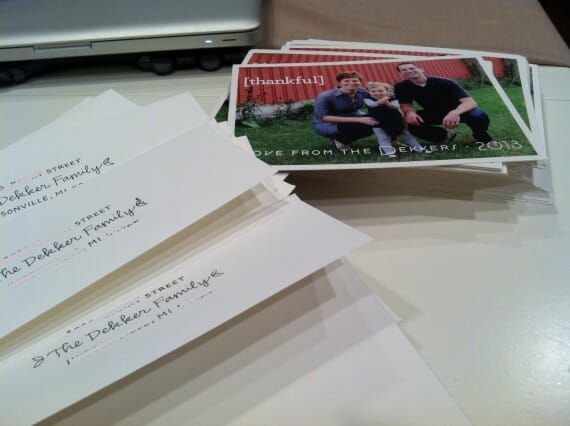 Minted.com also offers a massive variety of extremely cute photo gifts, photo art, photo decor, and of course, photo cards and announcements! There is even a REALLY fun option to upload your child's artwork and have it printed out and framed!
I can't wait to do some of the framed artwork for Nora once she's older!
Another item I've had my eye on for the past few years is their custom silhouette artwork. I think it would be so fabulous to do this for all our kids some day.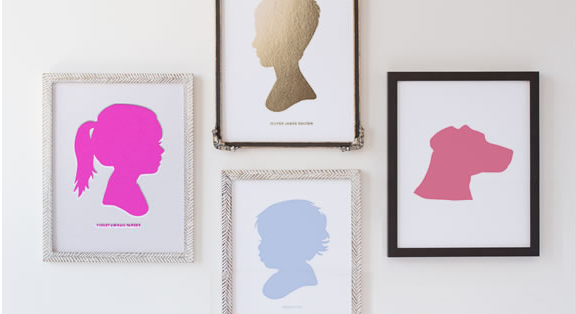 Minted.com literally had something for everyone on your gift list this year — and you'd be hard-pressed not to find the perfect holiday card for your family amidst their vast selection!
If you are in the market for fabulous photo gifts or top-notch holiday cards, you'll be happy to know that I've partnered with Minted.com to offer THREE lucky readers a $100 gift certificate — good for anything on Minted.com!
Also, everyone can get $25 off their first $100 Minted.com purchase via this link.
To enter, simply type your name and email address into the corresponding blanks via this link.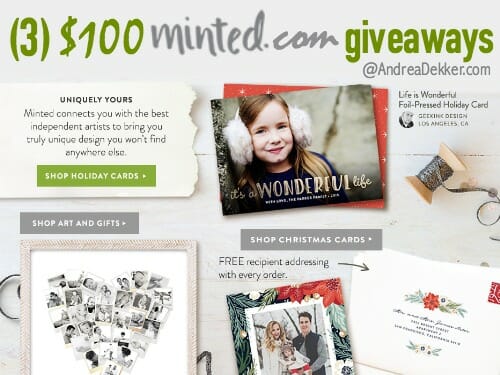 What are your favorite photo gifts?
This giveaways end at 11:59 pm EST, Wednesday, 11/25/2015 and is open to US residents, 18 years or older. The winners will be randomly selected and notified via email. I received a duplicate prize package in exchange for hosting this giveaway — but all opinions are 100% my own. Please see my full disclosure policy and contact me with any questions you have. Good luck!