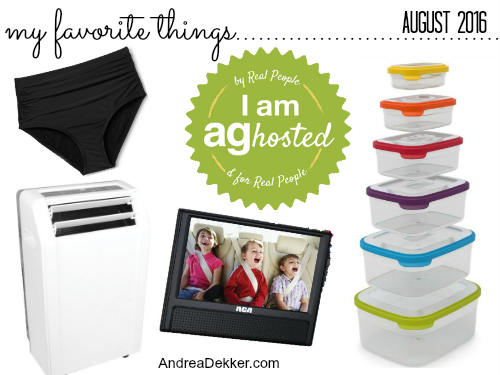 I'm sharing a few more of my favorite things today — including my favorite swimsuit, food storage containers, and my fabulous web-hosting company!
As always, be sure to check out some of my favorite things from past months and share your favorite things in the comments!
DISCLOSURE: None of these products are sponsored; however, some of the links below are affiliate links — which means that at no cost to you, I may get a small commission. Please know that I use these products daily in my own home and life. Read my full disclosure policy for more information.
Portable Air Conditioner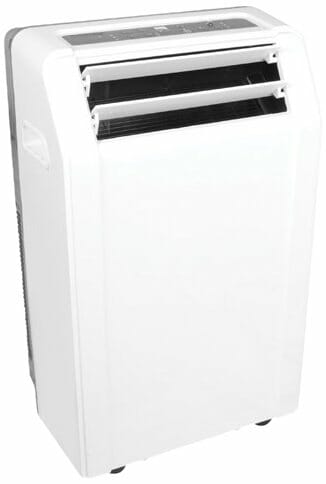 Living in an old farmhouse has always been a dream of mine — and although there are lots of fun perks to living in an old house, there are also LOTS of inconveniences that we need to work around to make our house more practical for our family.
One of the biggest inconveniences for me is the fact that Simon's bedroom is very cold in the winter and VERY hot in the summer. His room is on the south side of the house and the sun beats down on it all day long, and it only has 7′ ceilings so there's no way we can get a ceiling fan in there. Plus, he absolutely insists that his door be fully shut whenever he's sleeping — which makes it even colder in the winter and even hotter in the summer.
Over the past 2 years, we've looked into many options to regulate the temperature in his room.
We found an energy efficient, cool-touch space heater that we use in the fall and winter to keep his room nice and toasty warm all night long; but we never found a solution for the intense summer heat.
We finally had a company come out earlier this spring… and they basically said that unless we wanted to spend MANY thousands of dollars, our only 2 options were to have a window air conditioner sticking out the top front window of our home (Simon's only bedroom window) or to get a portable AC unit to sit on the floor.
Since we obviously don't want a window AC unit sitting in a window on the front of our house, we decided to look into a portable AC unit. They aren't necessarily cheap, but we found a good deal at Meijer and bought one back in June.
We keep it tucked back in the corner of his room and then pull it out for naps and at bedtime and it's working like a charm.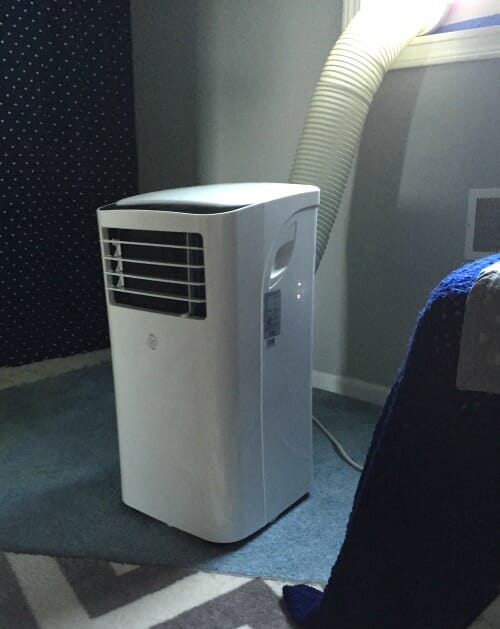 It's not ideal to have a big humidifier-looking-thing in his room all summer long, but it was faster, easier, cheaper, and better than any of our other options — and it works fabulously. His room stays right around 75 all night long (as opposed to 85 without the portable AC unit) and he sleeps soundly. Plus, I no longer have to wash his sheets ALL the time as he's not super sweaty all night long 🙂
.
High Waist Bathing Suit Bottoms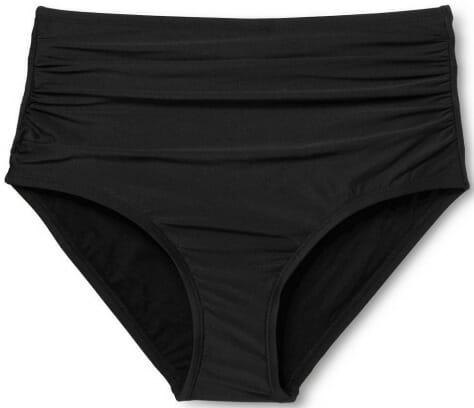 A few months ago, I shared the new high-waist bathing suit bottoms I bought in attempts to solve my long-torso swimsuit issues. However, at the time, I wasn't sure how well they would actually work when wet!
Now, after wearing them out and about, in the water, at the splash pad, while wrangling kids, etc. etc. I can confidently say that they are just as fabulous as I hoped they would be!
They are super comfortable, stretchy but not TOO stretchy, and they wash up wonderfully. And considering they were BOGO when I purchased them, it was definitely a good investment on my part! (Here's the link to the Merona bottoms I purchased from Target — although I'm not sure how long the link will work).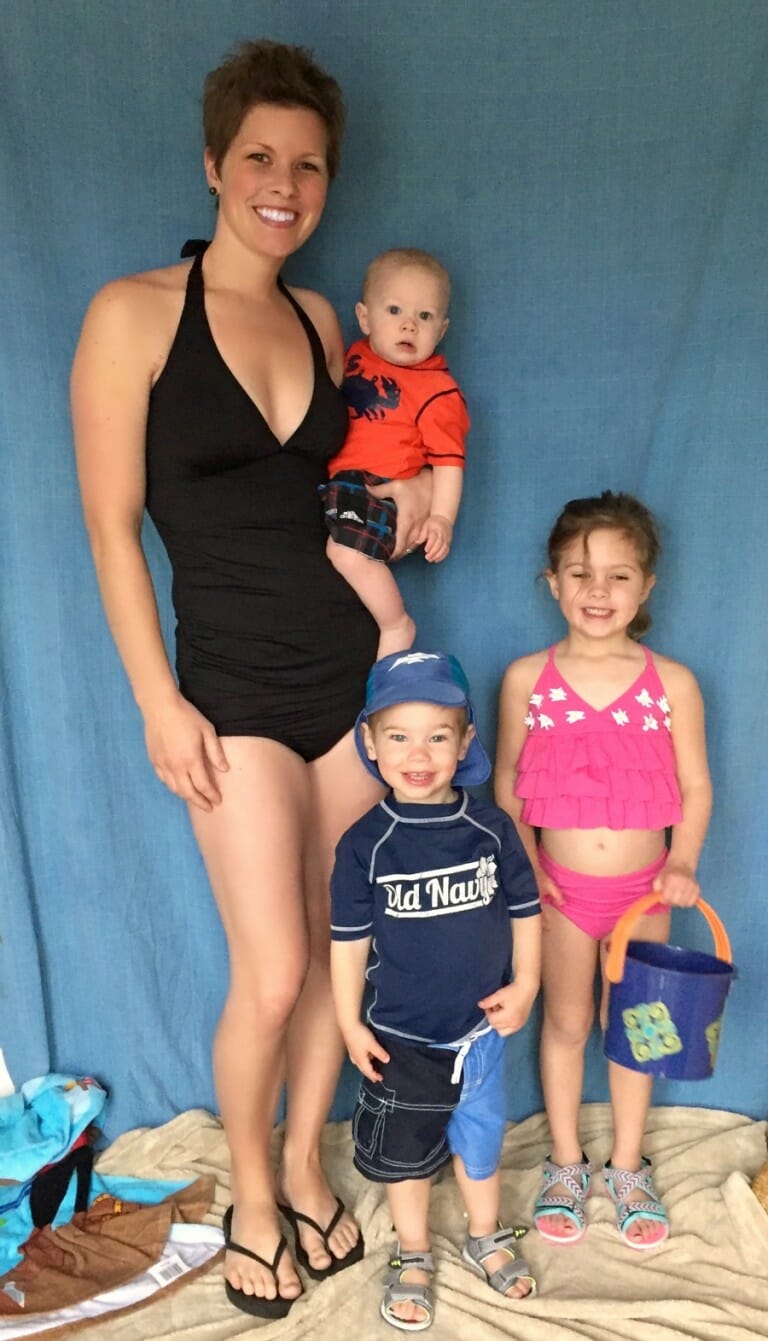 .
Agathon Group Web Hosting Service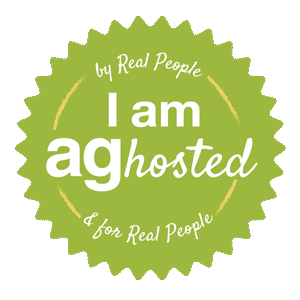 SO many of you have asked about the tech company behind my blog — who hosts my website, who helps me with website design and maintenance, who solves any and all issues on the back-end of my blog.
I know I've mentioned my amazing "tech guys" before, but I don't know if I've ever really talked about them (or exactly what they do for me) in a blog post… until today.
I have worked exclusively with Agathon Group from day one. Not only do they host my blog, they also helped me design, create, and publish a 100% custom website back when I was still Simple Organized Living. They also did ALL the design work and back-end coding when I switched everything to AndreaDekker.com.
They have answered countless emails, fixed numerous errors and bugs, prevented hackers, optimized my site for SEO, and pretty much anything else I have asked them to do over the past 6+ years!
Oh, and did I mention that Dave's cousin is one of the owners of the company?
Every staff person is so amazing — they respond personally to my requests within minutes, they are patient when I'm confused, they are super efficient with their time, and they are SO talented.
Over the past 6 years, I have referred numerous other bloggers, website owners, and companies to Agathon Group and (from what I've heard) everyone has been very satisfied. They might be a bit pricier than some of the big box hosting companies out there, but it is more than worth it in my opinion.
Also, how many web hosting companies send super cute baby gifts to their clients? My guess is not many 🙂
.
Joseph Joseph Nesting Food Storage Containers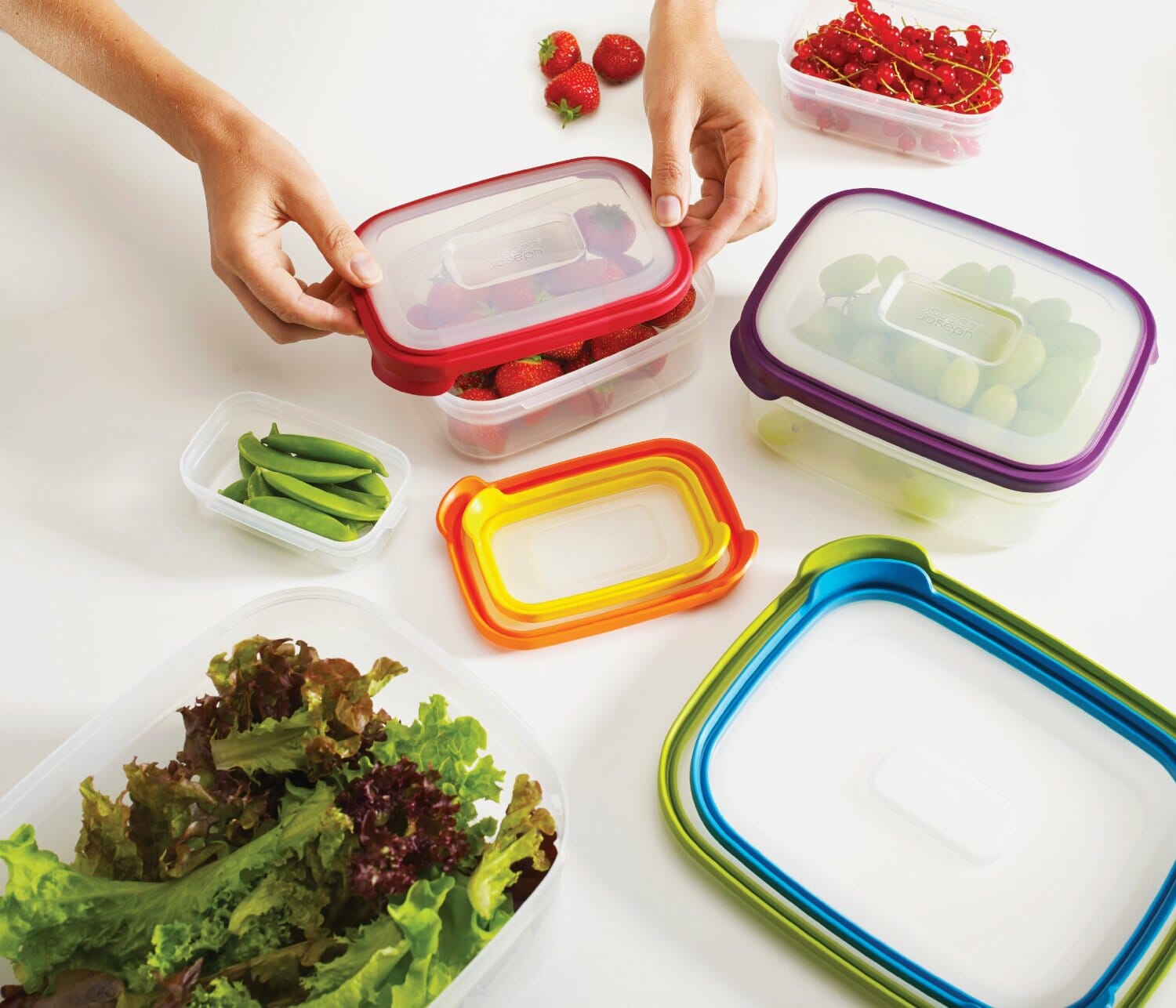 A couple weeks ago, I shared a picture of our food storage drawer, and several of you asked about the colorful nesting storage containers.
I'm surprised I haven't mentioned these containers in my previous Favorite Things post — because I absolutely LOVE these Joseph Joseph Nesting Food Storage Containers!
I purchased 2 sets from Bed Bath and Beyond (with coupons) about a year ago, and they are now my favorite food storage containers. I like that they are rectangular (not oval) and deep enough that taller things can fit in them too. I even put soups in them.
Of course, the fact that they all nest nicely inside each other (and fit almost perfectly in our drawer) is another bonus for me!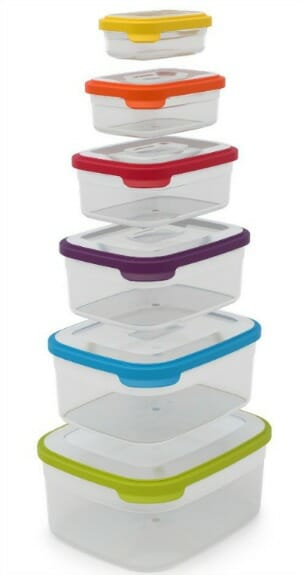 .
The TV in our Minivan
I realize not everyone would be SO excited for their kids to watch TV on car trips — but the built-in TV in our minivan (and in previous vehicles) has been a sanity saver for both Dave and me over and over and over again!
The kids favorite DVD's to watch in the car are Veggie Tales and a couple Praise Baby music videos that instantly seem to calm everyone down.
This means no fighting, no arguing, no whining and complaining, no more crying from James, etc. etc. — so yeah, it's worth A LOT for me right now!
Also, none of our kids transfer from the car to their beds very well, so we always try our best to keep them awake until we get home. We found that if the TV is playing, they will almost always stay awake to watch… which means we can wait until we get home to put them to bed (and not completely ruin naptime or bedtime).
.
That's all for me this month.
Make sure you check out my previous month's favorite things — and feel free to share some of YOUR favorite things in the comments below!