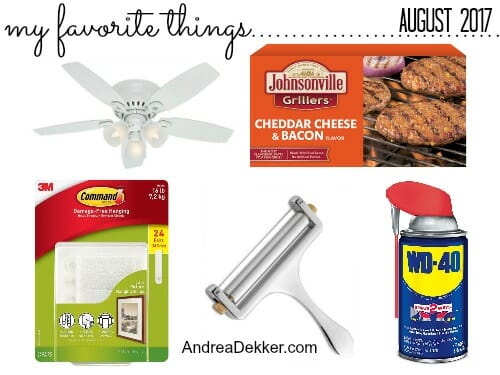 It's August… which means the last few precious weeks of summer vacation are already here!
I'm determined to enjoy having Dave home as much as possible — we're doing fun breakfast dates with the kids, family outings on weekday mornings, picnic lunches, lazy afternoons spent in the kiddie pool, all while I'm plowing through my Summer To-Do list and letting Dave play the role of Super Dad, entertaining our children for hours on end each day!
I guess you could say Dave is one of my favorite things (although I think you already knew that)!
Since you can't have Dave, I'm also sharing a few more of my favorite things in today's post — all of which are available on Amazon or your local grocery store! 🙂
DISCLOSURE: None of these products are sponsored; however, some of the links below are affiliate links — which means that at no cost to you, I may get a small commission. Please know that I use these products daily in my own home and life. Read my full disclosure policy for more information.
Wire Cheese Slicer: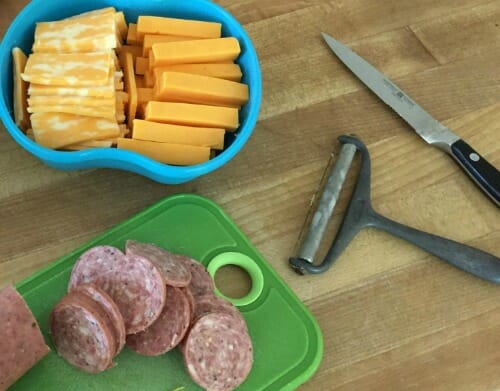 I'm sure there are super fancy cheese slicers on the market today — but I use an old wire cheese slicer I found at a garage sale 12 years ago, and it works marvelously for the huge amount of cheese I slice on a weekly basis!
I couldn't find the exact one I use on Amazon, but this one is very similar… and it's also adjustable so you can control the thickness of your slices.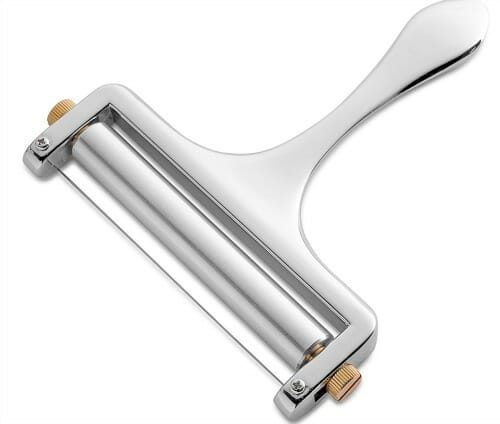 I've never cut myself once in all these years, and I put the cheese slicer in the dishwasher after every use (so basically, every day) and have had zero issues with it.
If you slice a lot of cheese, I would highly recommend investing a few bucks into a wire cheese slicer — we love ours so much we even take it on vacation!
.
WD-40 with Smart Straw: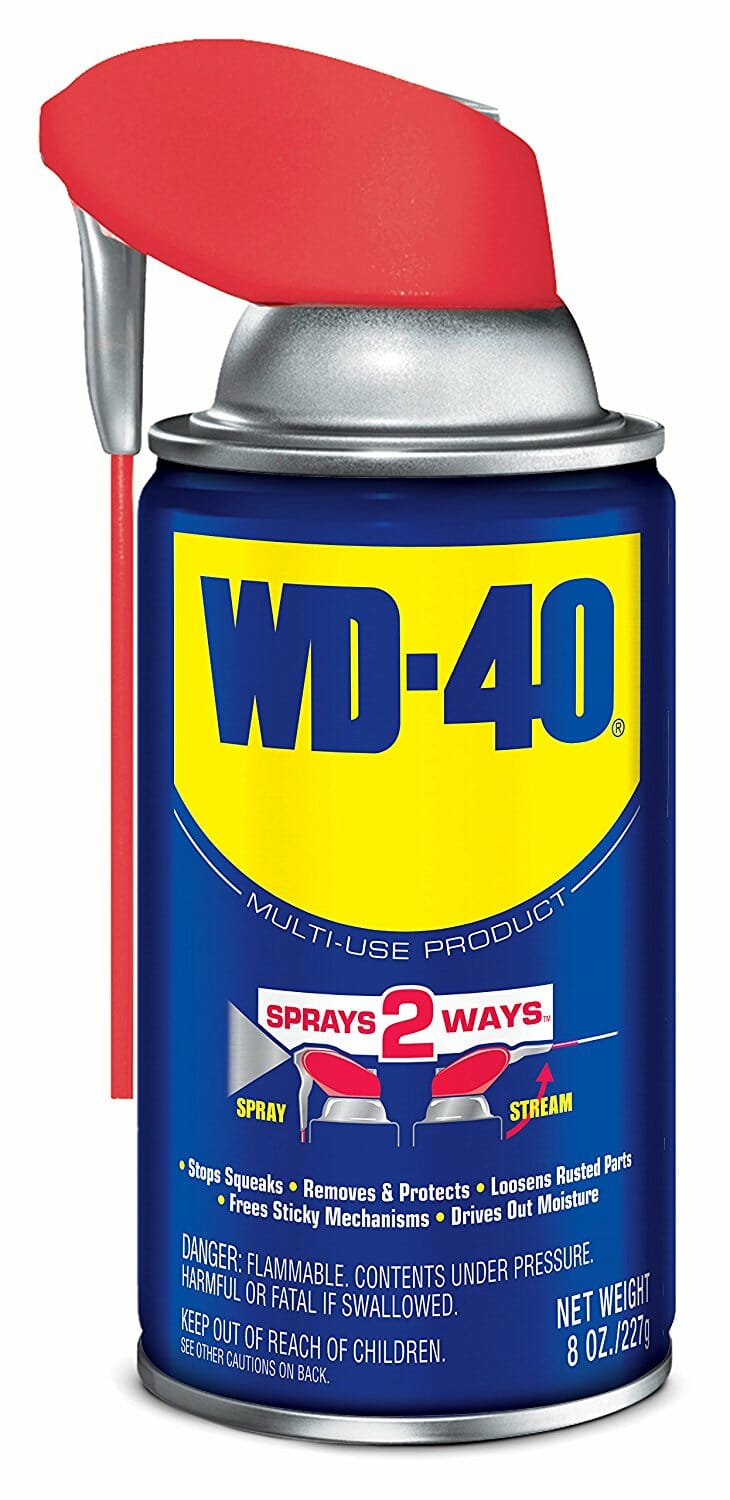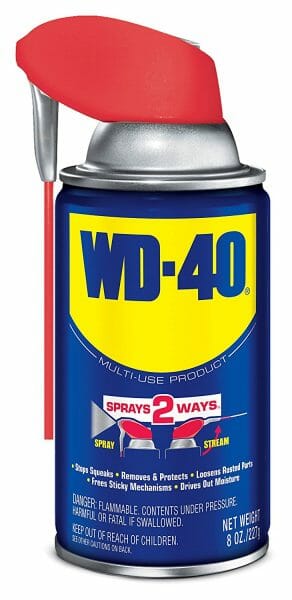 In our 125+-year-old house, we have gotten GOOD use out of our cans of WD-40. It "fixes" squeaky doors, sticky windows, and all those other little cracks and creaks in an old house. Of course, there are a bazillion other uses in our garage, our shed, our vehicles and bikes, etc. etc. We use it ALL the time!
Recently, I updated our WD-40 to the new Smart Straw sprayer, and wow is it fabulous! The straw just flips up and you can choose to spray in a direct stream or with a wider spray. It might sound like a super small feature, but it's such a great addition!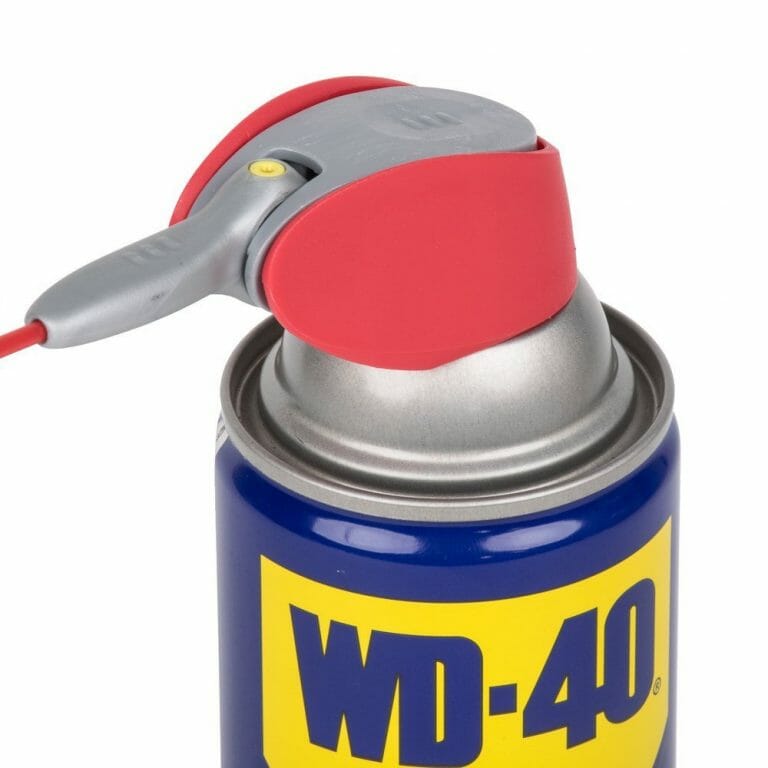 .
Command Picture Hanging Strips: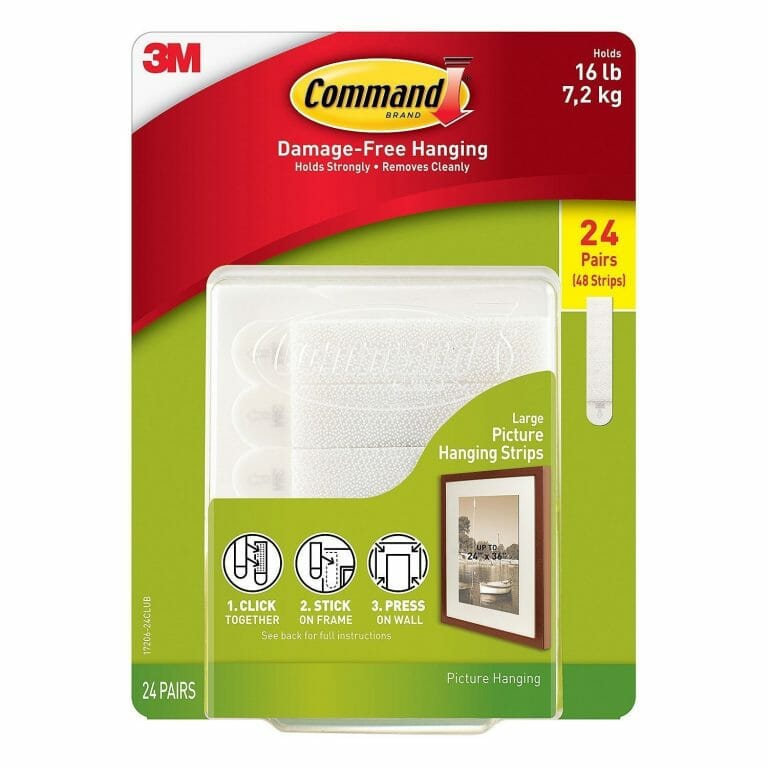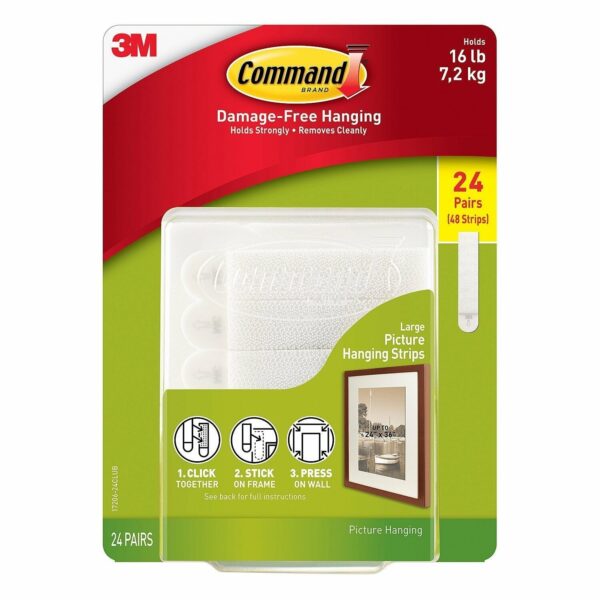 Last month, I mentioned how we hang various things in our shower with the amazing Geck-lock shower hooks that have a massive amount of suction power.
After writing that post, I started thinking about how often I use other types of "stickable" wall hangers instead of screws and nails — and that led me to my huge box of Command Picture Hooks.
Today, I want to specifically highly the Command Picture Hanging Strips — which are some of my all-time favorite Command products.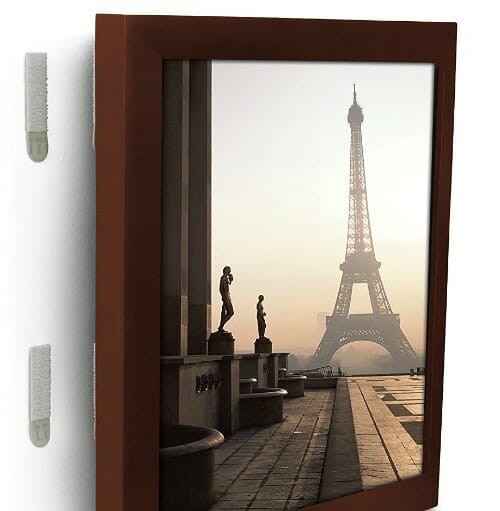 They are just flat velcro-like strips that quickly and easily attach to your wall and the back of any flat-ish item (picture frame, poster, flat decorative item, smaller mirrors, etc.)
I use them ALL over our house to hang things without nails or screws and have never once had an issue removing the strips. I buy them in bulk so they are relatively inexpensive t00!
.
Ceiling Fans: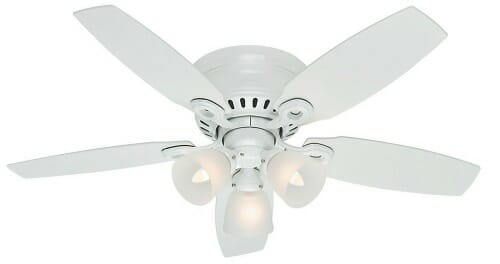 I know, I know… never in a million years did I think I would include ceiling fans on my list of favorite things!
It's not that I necessarily dislike ceiling fans, it's just that I don't like what they look like. I'm more of a simple farmhouse chandelier gal!
That said, once we renovated our second floor and realized how much warmer it was up there, we immediately invested in a ceiling fan for each of the upstairs bedrooms.
Aesthetically, they still aren't my favorite light fixture choice, but function and practicality won out for me once I realized how much cooler and more comfortable they can make a room.
I couldn't find the ceiling fan we have in the boys room (we got that one a few years ago), but here is the ceiling fan we just put in Nora's new room. We've personally had good luck with the Hunter brand.
.
Brat Burgers:
I think the correct term for these is "Johnsonville Grillers" but we always just call them brat burgers.
They are honestly the BEST, most flavorful, juiciest burgers I've ever tasted — and they are SO easy to prepare. You can literally just pull them out of the freezer and plop them straight onto the grill without defrosting or worrying about adding any seasonings.
I've never purchased any other brand besides Johnsonville (I've never even seen another brand at our store) but we've tried many different varieties and have never been disappointed.
Our kids love them, and any time we entertain, we get rave reviews of these delicious burgers.
They can be somewhat pricey (usually around $6 or $7 for 6 patties) but I always stock up when they go BOGO Free at our grocery store — making them roughly $0.50 per pattie — which doesn't seem unreasonable to me.
If you've never tried Brat Burgers before, I would highly recommend adding them to your grocery list for your next backyard BBQ. They are amazing!!
.
That's all for me this month.
Make sure you check out my previous month's favorite things — and feel free to share some of YOUR favorite things in the comments below.