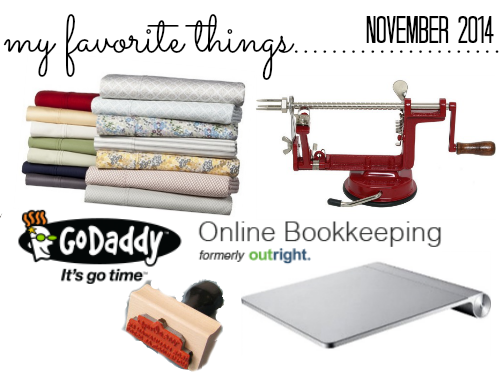 Here are a few of my favorite things for the month of November… and as always, be sure to check out some of my favorite things from past months.
DISCLOSURE: None of these products are sponsored in any way; however, some of the links below are affiliate links — which means that at no cost to you, I may get a VERY small commission. However, I hope you know that I'm only promoting the products below because I use them daily in my own home and life. Read my full disclosure policy for more information.
Apple Slicer, Peeler, Corer
I've had this exact apple slicer, peeler, corer since about a week after our wedding (2006) and I've been using it very regularly since then with no issues whatsoever.
I can slice, peel, and core an apple in approximately 10 seconds — which, when you have a little girl who LOVES apples but won't eat the peels, is pretty convenient. I also use our apple slicer, peeler, corer on apples I buy for pennies on the discount produce rack and then freeze the slices in thin layers to use later for smoothies.
I know many of you have asked why I don't use our slicer, peeler, corer when I cut apples for my home-canned applesauce — and there are 2 reasons.
I keep the peels ON my applesauce apples to add tons of flavor and color to the sauce. Then I run the cooked sauce through a food mill to discard the peels. (read more on the process here)
Although it is convenient to do everything all in one step, the apple slicer, peeler, corer does "waste" a good amount more of the apple flesh than if you just cut out the seeds and stem (which is all I cut out for applesauce.)
Of course, there's no reason why you couldn't use the slicer, peeler, corer for your own applesauce — I just get asked ALLLLLL the time why I don't use it my for applesauce, so I thought I'd clear that up 🙂
.
Threshold Sheet Sets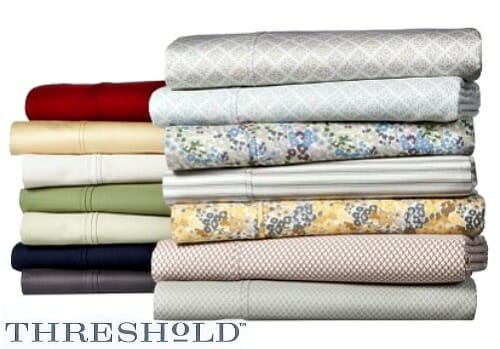 I've never been a huge "linen" gal. We only have one set of sheets for almost every bed in our house, we have a limited supply of towels, and we only have curtains on 2 of our windows. That said, I will tell you that the Threshold Sheet Collection from Target is absolutely amazing! (Also, here's the Amazon link if you prefer to purchase from Amazon)
I first purchased these sheets when we finished Nora's bedroom earlier this year — and I've since gone back and got them for our bed. They are so fabulous, and really reasonably priced. (Note: just Nora's sheets are the Threshold brand, not the blanket or comforter).
They never, ever get wrinkly (even if I let them sit in the dryer) and they are very "thick" but not in a way that makes you hot, if that makes sense.
These will definitely be my go-t0 sheets from now on.
.
Letter Girl Custom Stamps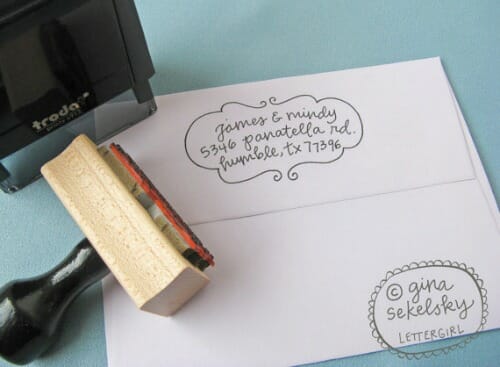 I got a custom return address stamp from Letter Girl Custom Stamps a couple months after we moved to our farmhouse (2010) and I use it ALL the time.
I especially love using it on our Holiday cards — and the fact that I always get compliments on it.
It's just so unique and a lot nicer than a return address label.
They offer Self-Inking stamps and Red Rubber Stamps (I have the red rubber one). Also, they don't just offer return address stamps — you can get a HUGE variety — everything from stamps for teachers, name stamps, copyright stamps, "This Book Belongs To:" stamps, holiday stamps, gift tag stamps, and so much more.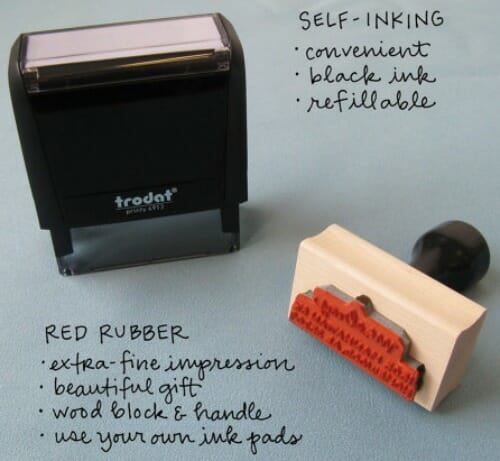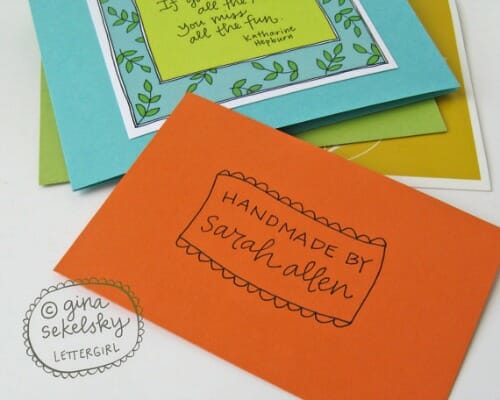 They are pricey — but we've definitely gotten a ton of use out of our stamp over the past 4 years.
.
GoDaddy.com Bookkeeping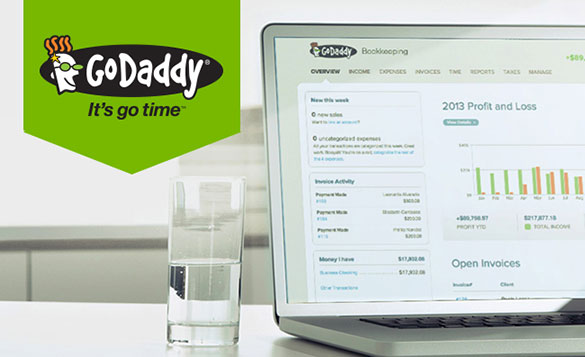 This isn't necessarily a tangible "thing", but it's something I've been using for years — and I use it every single week.
GoDaddy.com Bookkeeping (formerly known as Outright.com) is the website I use to track and record all my business income, expenses, and taxes. It is SOOOOOO simple to use and it makes my life much easier.
They used to have a free version when it was still Outright.com — but when GoDaddy took over, they eliminated that (boo) so now I pay $99.00 per yer… and yes, it's still worth the expense for me.
I still have a professional accountant file my business and personal taxes in April, but I simply print out everything I need for the accountant from GoDaddy, which makes tax season SO much less stressful.
If you have a small (or large) business — or even if you just want to pay really close attention to your personal budget and expendatures, I would whole-heartedly recommend GoDaddy.com Bookkeeping (and I'm not getting any type of referral for sharing this either).
.
Apple TrackPad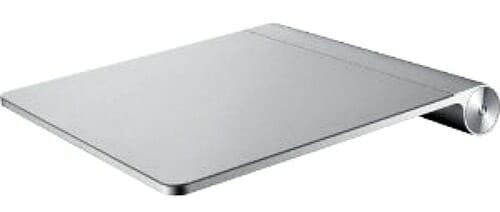 When we first bought our iMac (which is also one of my favorite things — maybe in another post) we had the choice to get a mouse or a trackpad. The price was the same for both — but the trackpad's retail value was higher — so naturally, we opted for the higher value 🙂
We did have a more rational reason too — the trackpad functions exactly the same as the trackpad on our Apple laptop. At the time, I figured, oh that will be nice — but now, almost 2 years later, I can not tell you how fabulous it is to be able to switch back and forth between the laptop and the desktop with the same movements and not needing to "recalibrate" my brain to a traditional mouse.
If you're an Apple user and debating between the mouse or the trackpad, I would HIGHLY recommend the trackpad. It might take a week or so to get used to, but it's SO much nicer than a traditional mouse.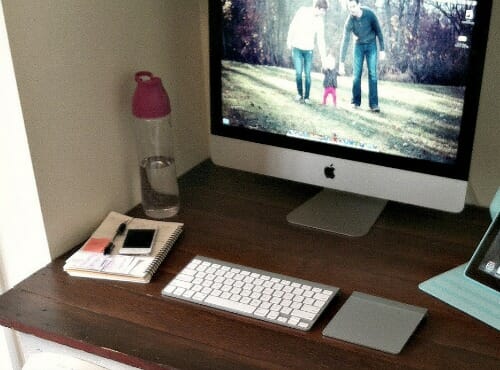 .
That's all for me this month.
Make sure you check out my previous months' favorite things — and feel free to share some of YOUR favorite things in the comments below!