I'm sharing a handful of new Favorite Things this month — including many great gift ideas (maybe even for yourself!)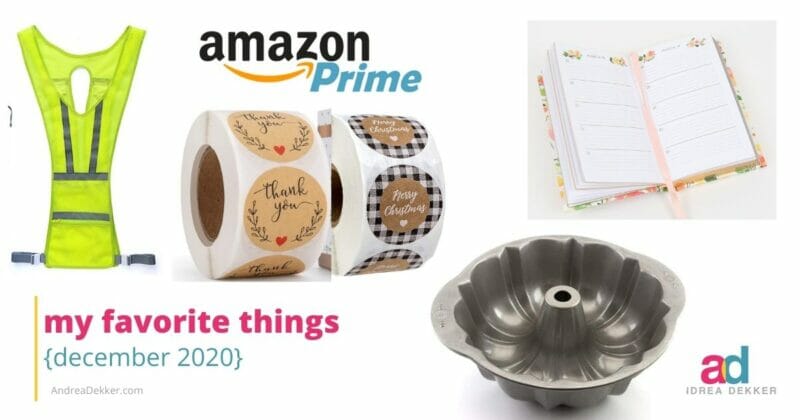 One of my MOST favorite things right now is reading together as a family after each breakfast and dinner.
We've been reading after meals for a couple of years now and since our children tend to eat much slower than Dave and I, we usually spend 20 to 30 minutes reading a few more chapters.
We're currently working our way through the Little House series (along with an Advent devotional).
I think Dave and I are enjoying re-reading the Little House books just as much as the kiddos!
It sure makes me thankful and grateful for so many of the "modern conveniences" we have these days.
Indoor plumbing
Heated water
Insulation
Modern appliances
Refrigeration
Electricity, Heat, Air Conditioning
Grocery stores
Telephones
The post office
Soft mattresses
More than two dresses and one pair of shoes
Libraries
Neighbors
Reliable transportation
Our family can't fathom that type of pioneer lifestyle… and while it sure is fun to read about, I'm certainly glad to enjoy a more modern life (in our 1800's farmhouse!)
On that note, here are a few more of my favorite things for the month!
This content is not sponsored.
That's all for me this month.
View my previous months' favorite things — and feel free to share YOUR favorites in the comments below!
Also, check out my new shop to purchase many of my favorite things.