I'm back with a few more of my favorite things — all of which are very frugal again this month. In fact, one is even completely free!
As always, be sure to check out some of my favorite things from past months and share your favorite things in the comments!
DISCLOSURE: None of these products are sponsored; however, some of the links below are affiliate links — which means that at no cost to you, I may get a small commission. Please know that I use these products daily in my own home and life. Read my full disclosure policy for more information.
Post-it Full Adhesive Roll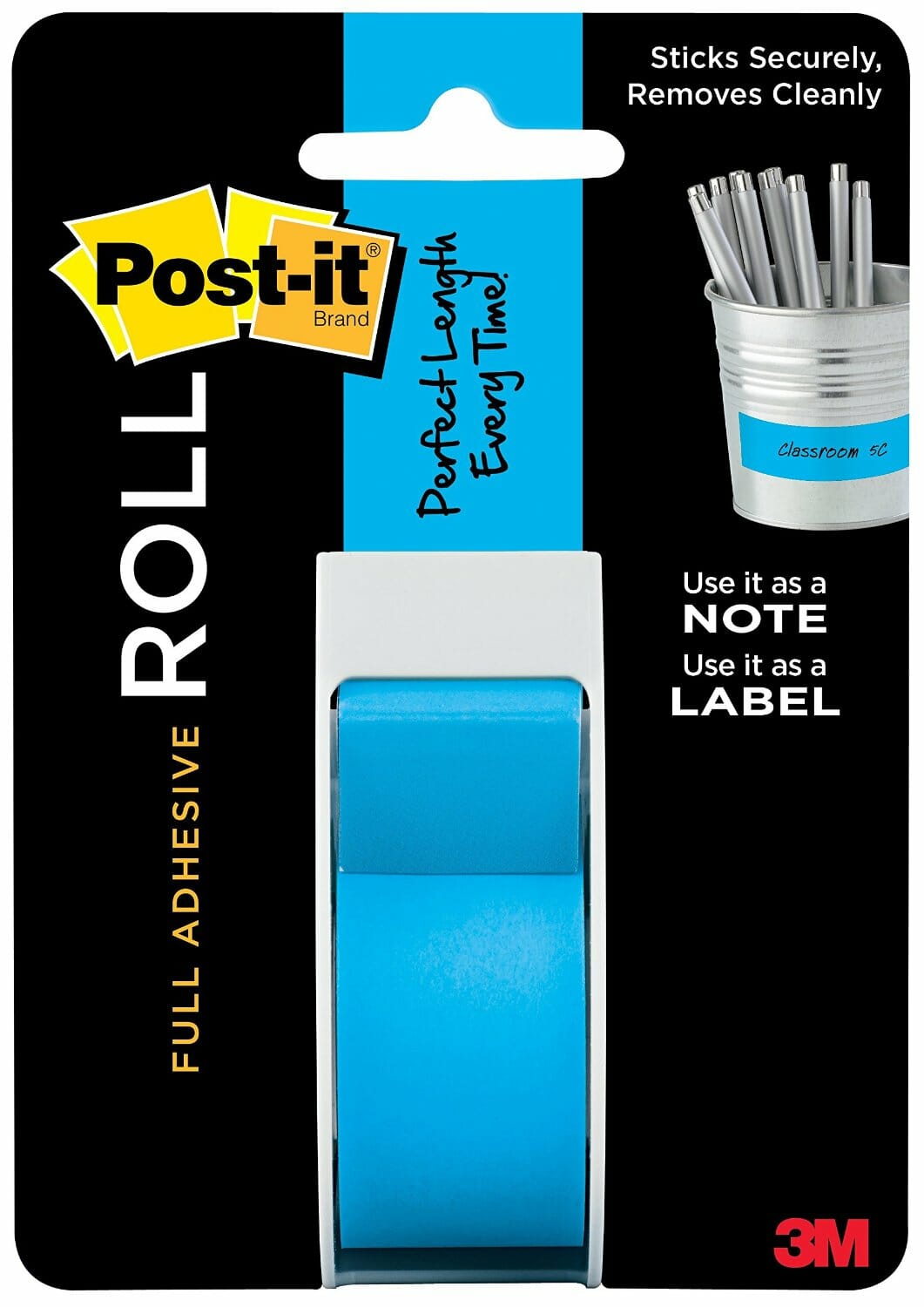 I've been hooked on the Post-it Full Adhesive Roll for almost 3 years now — and I'm not sure why it took me so long to share it on my Favorite Things list.
If you've never seen, tried, or even heard of the Post-it Full Adhesive Roll, it's basically exactly like it sounds… It's a roll of Post-it notes that functions the same as a roll of tape. However, it's VERY easy to remove if/when you want to change something.
I use this roll to label many of my freezer containers as it's nice and bright, stays put, but doesn't leave any sticky residue like a roll of tape might. Nora also uses it for various craft projects because it's really easy to unroll and rip off.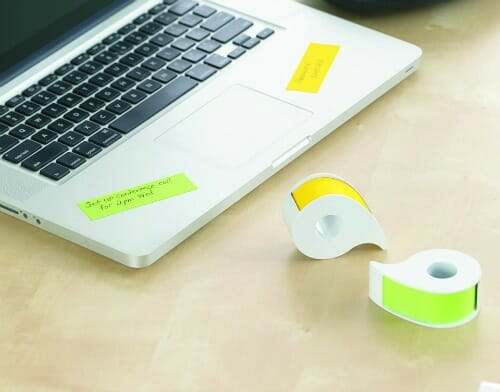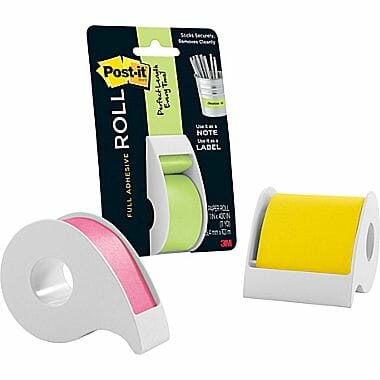 .
Simplehuman Anti-Fog Shower Mirror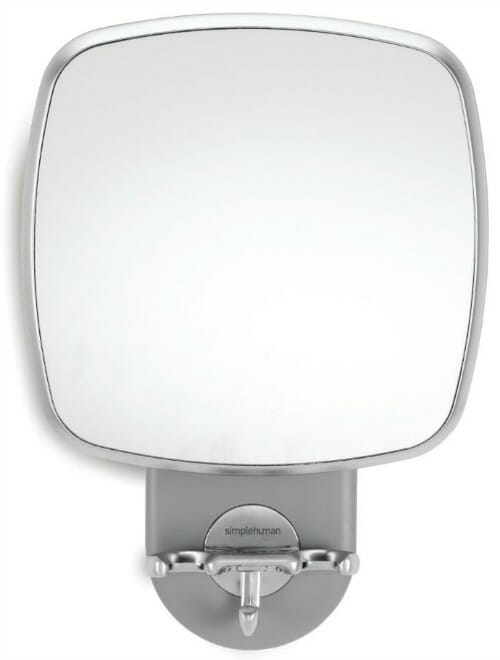 Dave had been asking for a shower mirror so he could shave in the shower — so we got him one for Christmas this past year (exciting, I know!)
When I was looking at all the different shower mirror options out there, I knew I didn't want anything with suction cups because it would eventually fall and break. I was also hoping for something small with additional hooks for hanging razors and loofahs.
When I found the Simplehuman Anti-Fog Shower Mirror at Bed Bath and Beyond, I knew it was "the one". Not only was it on sale and I had a coupon, it is also anti-fog and has a pivoting head to tilt up for Dave or down for me. Plus, it attaches to the shower wall by a very strong (but still removable) adhesive pad, and it has hooks!

I think we are both happy with this mirror, and although Dave uses it more than I do, it's one of MY favorite things because it means he is shaving in the shower and not at the bathroom counter, leaving shaving cream and whiskers everywhere!
.
Dark Chocolate M&M's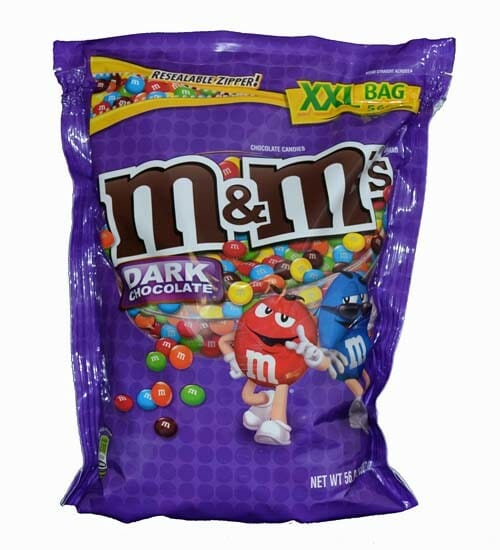 I've already shared my love for Stride Gum and Wild Berry Skittles on my favorite things list… so it's probably time I added my favorite chocolate candy to the list.
In general, M&M's have been a strong contender for my most favorite candy snack since I was very young. Even though I was extremely frugal in high school, I often purchased a bag of M&M's from the school vending machine every single day as part of my snack!
Now, I much prefer dark chocolate M&M's over any other flavor, and I use them for trail mix, Monster cookies, my favorite candy corn mix, brownies, ice cream sundaes, or just to munch on.
Both Nora and Simon share my love of the dark chocolate M&M's… in fact, M&M's were one of the very first "foods" Nora was willing to eat (that and yogurt).
Whoever came up with the "melts in your mouth, not in your hands" slogan obviously never had children! 🙂
.
Epicurean Cutting Boards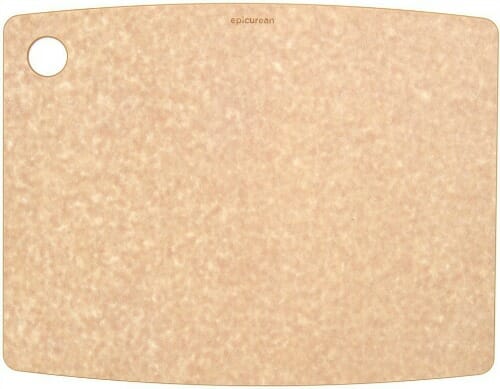 Several months ago, I asked around for suggestions for new cutting boards — and SO many people suggested the Epicurean boards.
I had never heard of them before, but was pleasantly surprised when I looked them up on Amazon and found out what they were.
These cutting boards are made from an environmentally friendly natural wood fiber pressed composite. They won't dull knives, they are dishwasher safe, extremely durable and maintenance free, and they are heat resistant up to 350° F — which means they can double has a hot pad!
I have 2 of these boards (one smaller, one larger) and they have been holding up really well. I love that I can put them in the dishwasher like my old plastic cutting boards, but that they won't dull my knives.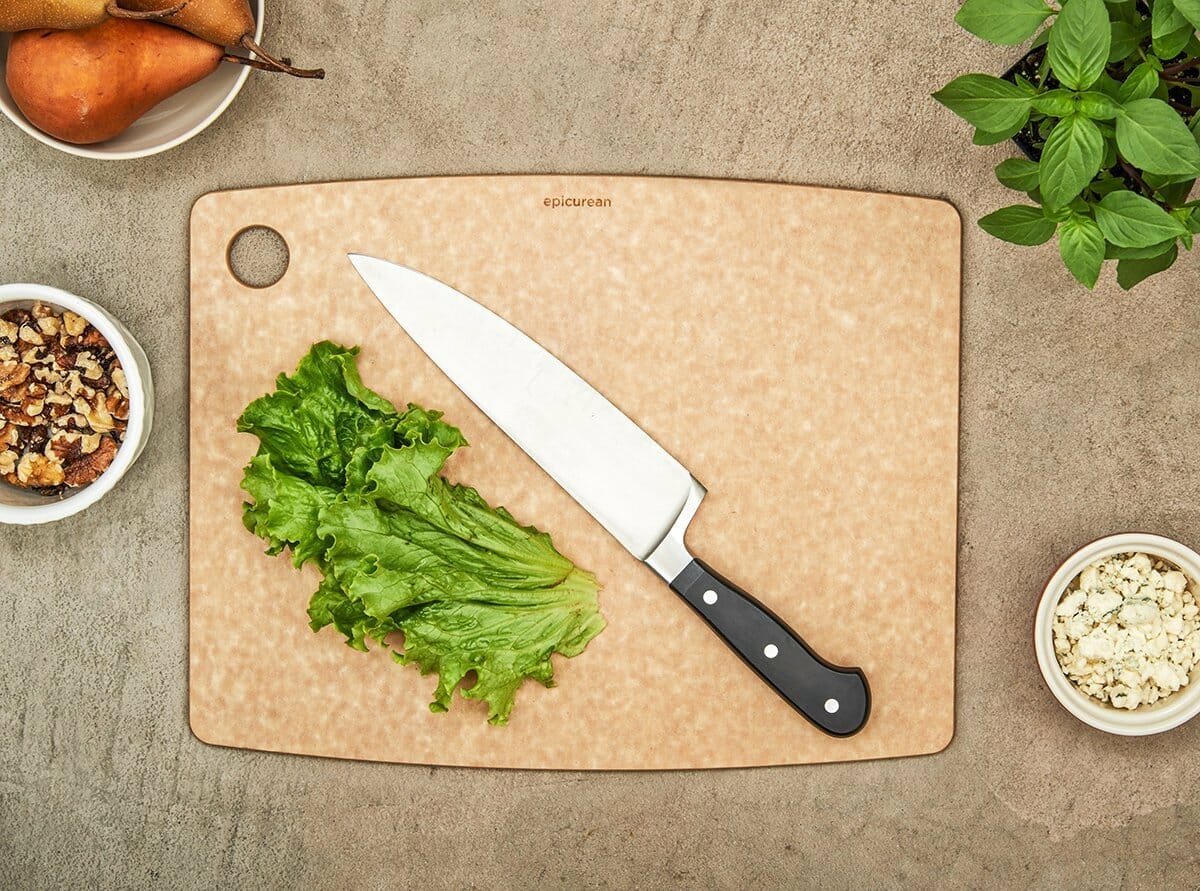 .
White Noise App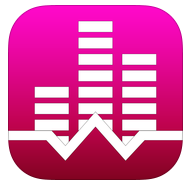 I've mentioned that we use white noise makers in all of our bedrooms — and we LOVE them!
I know Dave and I can easily sleep without white noise (and I think our kids probably could too), but we usually take the white noise makers whenever we travel since they are so portable.
However, if we'll just be gone for an afternoon, I use the free White Noise App (here's the link for Android) on my phone for a quick nap — or even to drown out lots of extra noise when I'm trying to feed James (he is easily distracted!)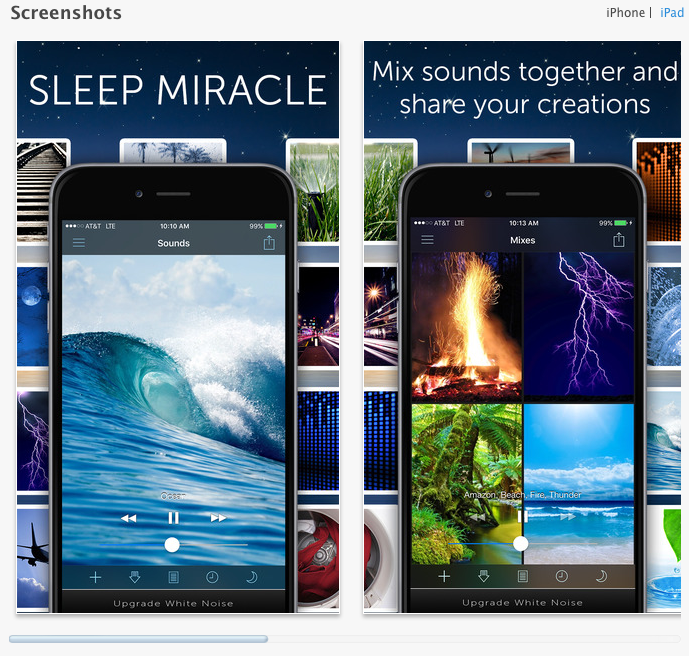 I know there are most likely hundreds of different "fan", "water", and other "white noise" Apps available, but for some reason, I really prefer this App over all the others I've tried in the past.
I love that there are so many options for customizing, that you can mix different sounds together, set an auto shutoff, set alarms, etc. etc.
This is my favorite mix of sounds and the one I use all the time when we're out and one of the kids needs to take a nap. It's a mix of a fan, a river, wind, and "brown noise" which is less harsh than "white noise".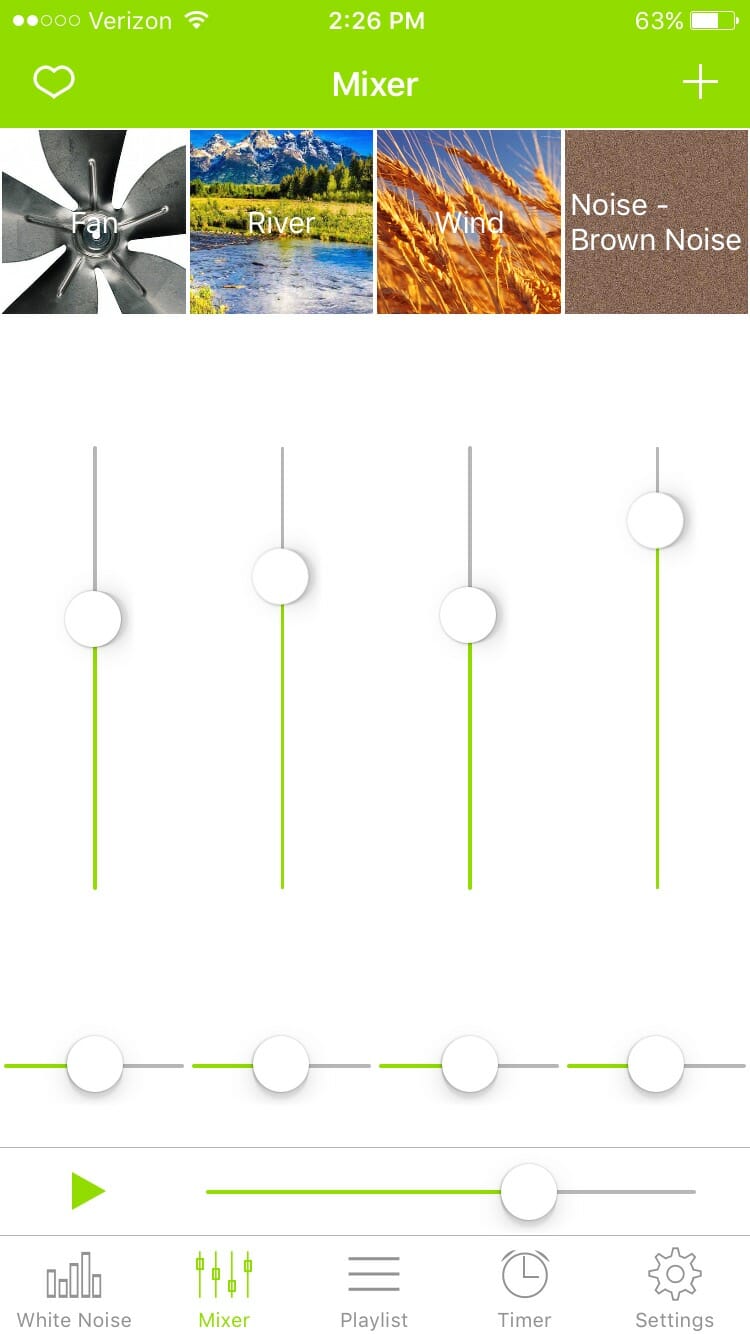 .
That's all for me this month.
Make sure you check out my previous months' favorite things — and feel free to share some of YOUR favorite things in the comments below!