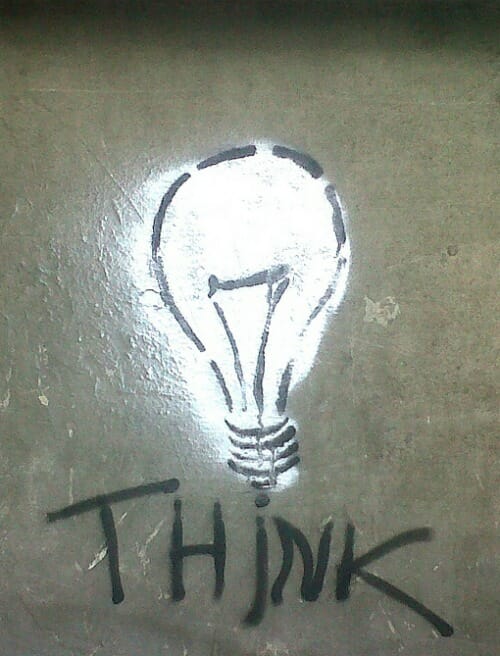 Growing up, my piano teacher frequently told me to "think through the song before playing". Think about the key signature, think about the chord progressions, think about how my fingers will need to move to reach the various notes and chords, think about how the music will sound, think about the tempo, etc. When I honed in and focused all my thoughts on the music before I played a note, my playing greatly improved.
Similarly, my high school's honors choir frequently performed for festivals where we were judged on various different components. One of those components was sight reading. We had to really study and "think through the music" so that when it was time to sing, we were focused and ready to go, even though we had never sung that particular piece of music before.
And when it came to the hundreds of different sporting events I participated in, our mental focus was at least half the battle (especially in girls sports!) If we could rally our team together, get our heads in the game, and "think through what we were going to do", we had a much better chance of winning — or at least playing our best game.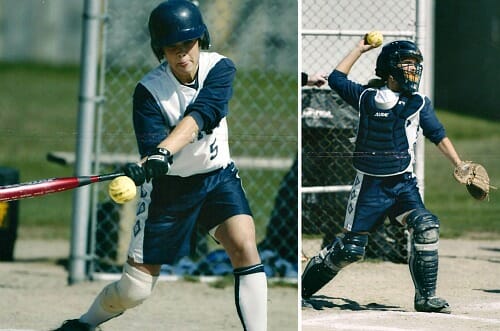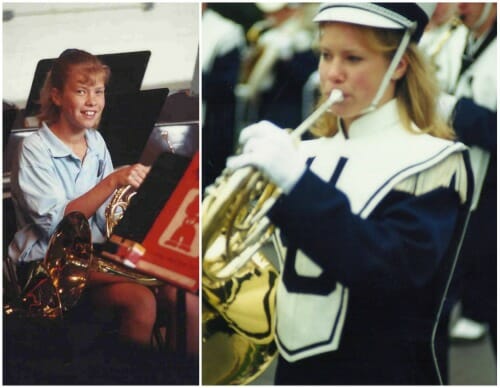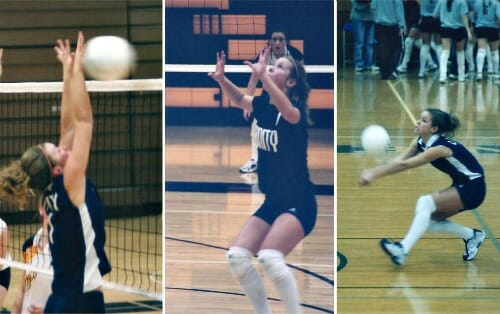 It's been several years since my piano-playing, choral-singing, sports-playing days… but I have learned that in almost every single situation, my thought process has a dramatic affect on whatever I'm doing.
Let me give you a few more current examples…
Blogging:
Some of you might not know this, but almost ALL my blog posts are written and scheduled a full week (or two) in advance. Obviously, the Peek Into Our Week posts and other birthday or anniversary-type posts aren't written as far in advance, but everything else is.
I write the posts as if I'm writing them on the day you read them, so the timeline of the post is accurate, and I usually re-read the post the night before just to make sure everything I said is accurate. I never did this before having children, but at this point in my life, there is literally NO way I could keep up a quality blog with new posts every day if I wrote them individually the night before!
It takes me a while to come up with all the post ideas, draft them, edit appropriate pictures, write them, edit them, have Dave read through them, etc. etc. So I start early in order to alleviate stress and to allow me time to really think through all the posts before I start writing them (and thus, greatly expedite the time I spend actually writing)
For example, I have an ongoing list of ideas for new blog posts in the back of my planner. Some ideas might be new recipes I want to try, inspirational organizing and cleaning tips, crafts I'm doing with my kids, or another motherhood-type post.
Once I have those ideas written down, I spend some time mulling them over in my head (usually for a few days or weeks). As I think about the various post ideas, I start drafting main points or take-away concepts in my brain, I snap a few pictures that will work for the post, and I think through how I will write the post.
When I actually sit down to write it, the words seem to flow effortlessly. I rarely ever experience writer's block anymore, and I'm fairly confident it's because I spend a decent amount of time thinking through all my posts before I ever sit down to write them.
Cleaning and Organizing:
Even though I enjoy cleaning and organizing more than most people, I still want to be as efficient as I can, especially now, with small children around all day long!
As crazy as it might sound, I feel quite confident that I am MUCH more efficient and productive when I take a little time up-front to think through what I'm going to do, when I'm going to do it, and how I'm going to do it.
In fact, just last week I decided that it was time to do a quick "once-over" of the entire house as everything was starting to feel more cluttered and crowded than I like. While this might sound like an overwhelming task to accomplish during the day with 3 kids at home with me, I knew I could do it because I had a rough mental plan of how it would get done.
I purged Nora and Simon's bedrooms and the play area when we were upstairs playing. I let them help me sort through toys and clothes and I let them have a say in the things we purged (with quite a bit of direction from mom!) We were able to give 1 big bag of Nora's clothes away to a friend, move a bunch of Simon's clothing down to James' room, donate 2 big bags of toys, and put 2 more bags in the trash.
Then, when Nora was at school and Simon was napping, I went through our closet, James' closet, the office, and the small amount of toys we keep on the main floor. I knew that ALL I wanted to do was quickly purge anything we no longer needed (no cleaning or major organizing)… and I was surprised how quickly everything went. Within 30 minutes, I had a bag of James' clothes to donate, another bag of toys and books to purge, and FIVE bags of stuff from our closet!
I did the kitchen while the kids were finishing lunch and tackled the 3 bathrooms one afternoon when Dave was home. I ended up with 3 bags of trash and 2 bags of giveaway!
All together, I think that adds up to 12 bags of giveaway items and 5 bags of trash — and it took almost no extra effort or time on my part because I thought through everything ahead of time and was mentally focused on what I was trying to accomplish.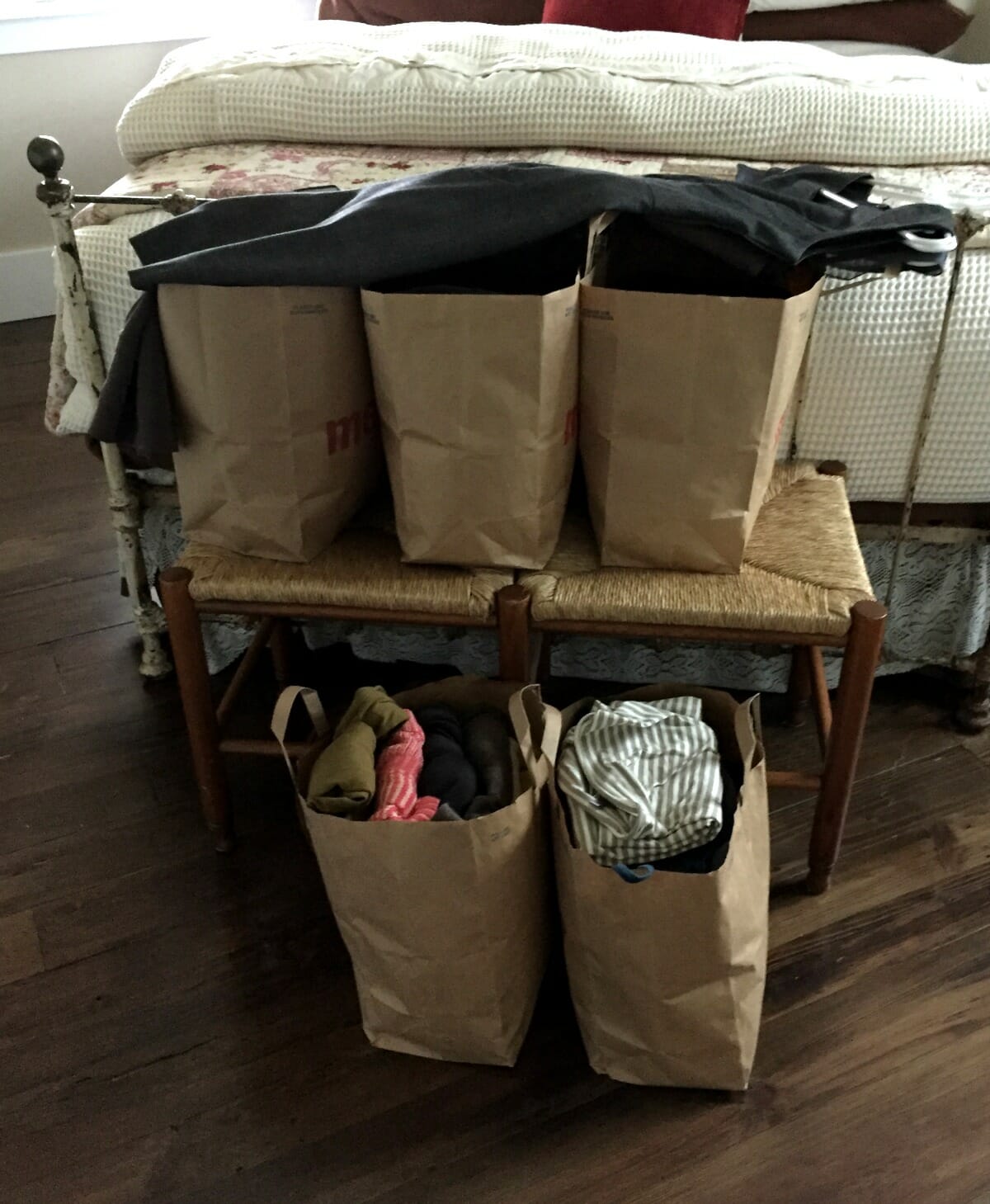 Mothering:
I feel like I've barely scratched the surface of everything I could and should know about motherhood… however, I realize that most of what I learn about mothering will come from hands-on doing and being and living — so I just keep plugging along!
That said, I KNOW spending a few minutes each day focusing my thought process on my role as "mother" does a world of good for me and for my children.
Of course, there's the whole "they are only kids, try to have more patience" part that requires SO much personal control and restraint from me, I could never do it if I wasn't constantly thinking about and reminding myself of this every. single. day! There's also the "I have to come up with something for these crazy kids to do all day long" part that requires quite a bit of forethought for me.
While the majority of our day is just spent playing at home, I do usually try to plan one simple "fun activity" (build a fort, walk to the dollar store and get a treat, story hour at the library, play at the park, visit grandpa, etc.) and one craft or baking activity (even something as simple as coloring or making brownies from a box) every day — just to try and mix things up a bit.
I also try to include 1 or 2 productive activities for me into every day (running an errand with the kids, letting them "help" me clean something, help me make dinner, etc.) This assures that I can actually accomplish a few things before Dave gets home.
We read quite a few books, and they also get to watch a few Netflix shows at various points during the day (usually when I'm trying to get something done!)
By thinking through my day at home with my kids, I feel more prepared and ready… and much less stressed or frazzled. I think it also helps my kids to see how I plan ahead… and then encourage them to do the same. For example, when we're driving home, I might say something like "we're almost home… and when we get home, we all need to take of our shoes, wash our hands, and then go straight upstairs to get ready for bed."
This gets them thinking about the 3 things they need to do when we get home, even before we pull in the driveway. Of course, it doesn't always mean they listen right away, but it's amazing how much better they follow directions when I "lay out the plan" for them to think about in advance.
Planning and Scheduling:
I've said it before and I'll say it over and over again, my organized days start with organized nights.
EVERY SINGLE NIGHT before I go to bed, I make sure the house is picked up, the counters are clean, the dishwasher is loaded, breakfast foods are ready to go, lunches and bags are packed, snack cups and water bottles are refilled, the car is packed (if we're going anywhere that day), clothes are picked out, and my to-do list is ready for me when I wake up.
Dave does the exact same thing, and after almost 10 years of marriage, it's almost like a little dance we do!
We pick up the house as we get the kids ready for bed. I make sure we have everything we need for tomorrow's meals while Dave gets the kids their bedtime snacks. After the kids are in bed, one of us showers while the other one packs lunches. The other one showers while the other one washes dishes or cleans out the dishwasher. Dave sets up the coffee pot, I make pancake or waffle mix and cut up fruit. He fills the snack cups, I fill the water and juice cups. His clothes are hung in the bathroom, mine are folded at the end of the bed. We run through our to-dos for the next day and talk about any scheduling conflicts or upcoming events. He sets the alarm, I turn off the lights.
Obviously it doesn't go exactly like that every single night — but you get the idea.
For a solid 30-minutes or more each night, our thought process is completely focused on preparing for the day ahead. And by the time we go to bed, we both know what's going on the next day, what we need to do when, who needs to pick up Nora from school, who has a meeting at night, what we'll be eating for dinner (and at what time), etc. etc. etc.
That means very few forgetful moments, missed events, late arrivals, or stressful moments of panic because we aren't prepared.
.
I realize not everyone functions the same way I do (I am Type A — in case that isn't completely obvious!) but I do think that being conscious about our thought process is very important and beneficial for any personality type.
Whether it's something huge like interviewing for a new job or gutting your kitchen, or something more "everyday" like cleaning your home and planning your meals, I'm fairly confident that you will notice a nice boost in your productivity and performance by taking a small amount of time to think through upcoming events and process the details in your mind before taking any actions.
Plus, you'll have less stress, fewer frazzled moments, less forgetting, and more confidence.
Sound good?